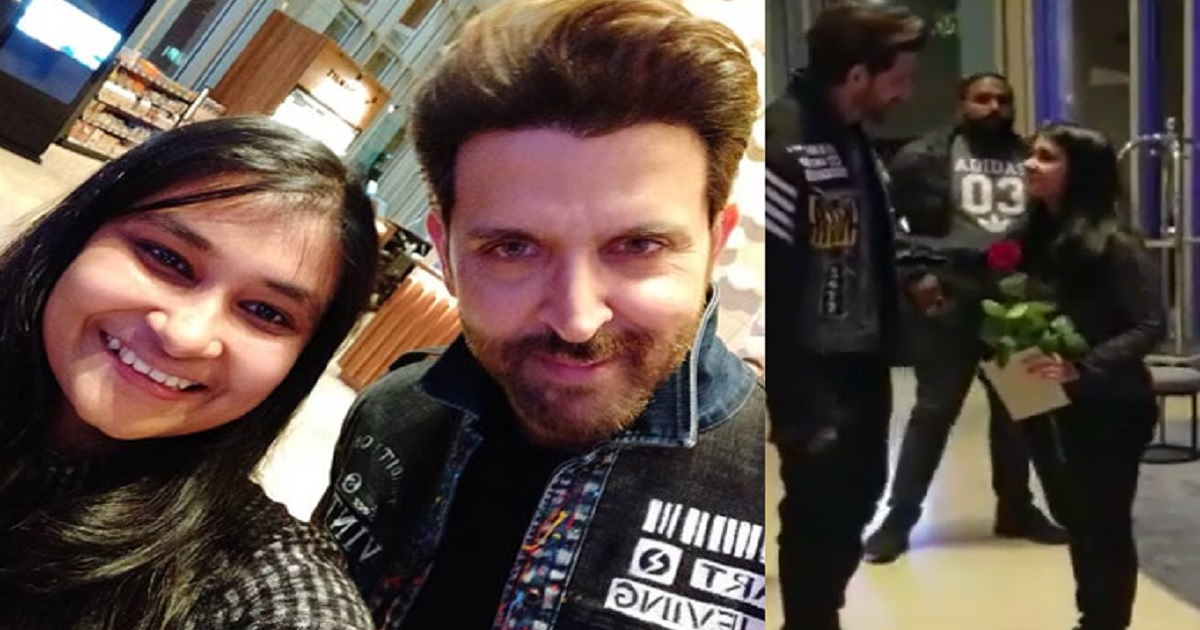 Hrithik Roshan is the most handsome man in the world and the best actor in Bollywood. Recently his film War was a blockbuster and Hrithik made audiences drool over him. He has created a lot of buzz with his back to back recent hits like Super 30 and WAR.
On a trip to Rotterdam, one of the fan  of him totally got real, recently posted a picture with Hrithik and her caption says it all!
The girl fan uploaded pictures and captioned in with a heartfelt note, "Just chilling with my childhood buddy That's what half of my heart thinks. The other half is like omfg I just met, touched and talked to the one man I have been consistently and irrevocably head-over-heels in love with since the year 2000 wtf hahaha asgjfkshsujwovdilwl I'm shaking please hold me. Thank you so much @hrithikrules_official for making this possible. #notscreaminginternallyatall #imnotcryingyourecrying #basicallyijustdied #hrithikroshan".
https://www.instagram.com/p/B4–DmOq3c5/?utm_source=ig_web_copy_link
 Hrithik's brilliant performance has also been appreciated by our country's Vice President
Venkaiah Naidu and many other dignitaries, as well. The millennial superstar has owned 2019 with his two massive films and the year totally belongs to Hrithik. He recently honoured with the title of 'Game Changer of the Year' at an awards function.