Bollywood
Varun Dhawan's Fan Moment For Virat Kohli Is Truly Special!
Bollywood actor Varun Dhawan is all set to star in the upcoming film Badrinath Ki Dulhania. Here he will essay the role of Badrinath Bansal, who falls in love with the cute girl Vaidehi Trivedi aka Alia Bhatt. Very few know that Badrinath is also a big fan of Virat Kohli in the film. And to reveal this twist, Varun Dhawan took to Instagram to post a special message for Virat Kohli and his fans.
Also read: Catch Alia Bhatt & Varun Dhawan in a Playful look at the new Countdown Poster Of Badrinath Ki Dulhania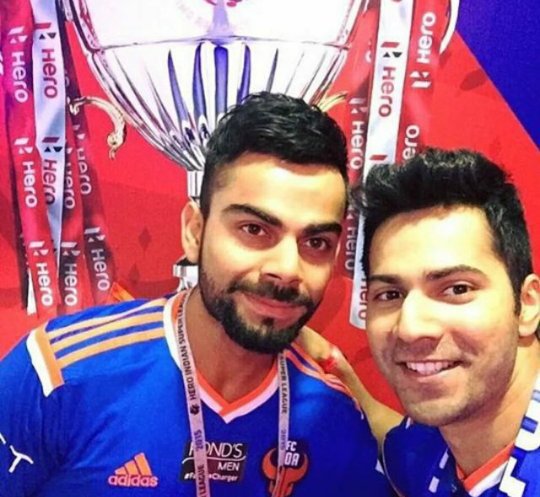 Just like any other Virat Kohli fans, Varun is also a big fan of him. He is a great cricketer and he has millions of fan following across the world. Even, Varun also considers him as his big fan. lately, he uploaded a picture with Virat Kohli and this photo is creating a big curiosity among fans. He took to Instagram and captioned that, "Badri is the only @virat.kohli fan. When I asked my director who does Badri love @shashankkhaitan said #viratkohli. Luckily virat was cool enough to let me come and cut my hair alongside him. Let me tell you he is very down to earth and humble. He is a national treasure today but I am the fan of his because he hasn't changed even a little from when I meet him 4 years back #realhero."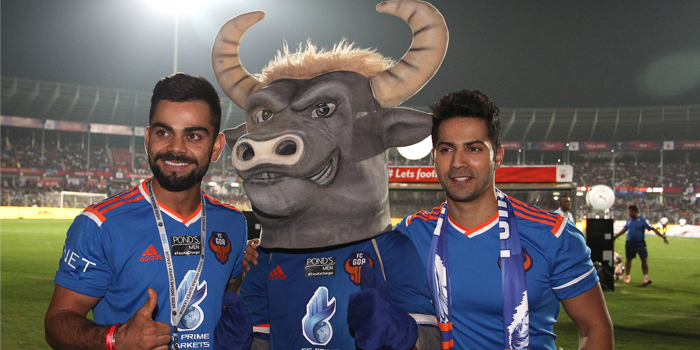 In one of the interviews, Varun Dhawan said, "It was great hanging out with Virat since we have known each other for a while now. As for Robert, don't forget that both Virat and I are young, so we have grown up watching a lot of Robert's games. We literally acted like his fanboys. It was great to play a little [football] with him on the stage."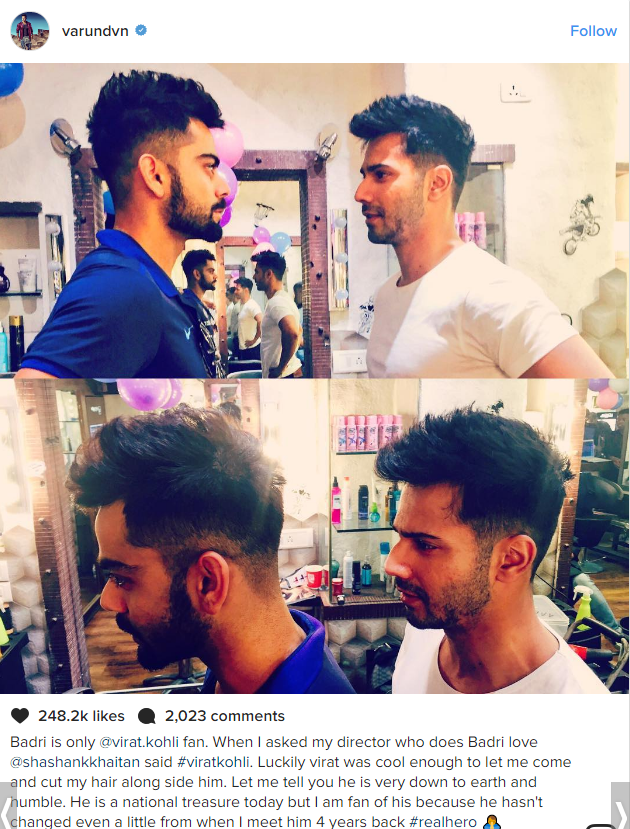 On the film front, Varun Dhawan is currently busy promoting his flick along with Alia Bhatt. Produced by Hiroo Johar, Karan Johar, and Apoorva Mehta, the film is all set to hit the theaters on March 10, 2017.
Overall, we are all excited for the film and let's see how the film entertains the audience!
What are your thoughts about Varan Dhawan's look, which is quite similar to Virat Kohli? do let us know in the comments section below.
Also watch: Media Stops Angry Virat Kohli From Going To The Bathroom!
https://www.youtube.com/watch?v=XkSL0wyaCZY