News & Gossip
Vaani Kapoor to cast opposite Ayushmann Khurrana in Abhishek Kapoor's untitled love story!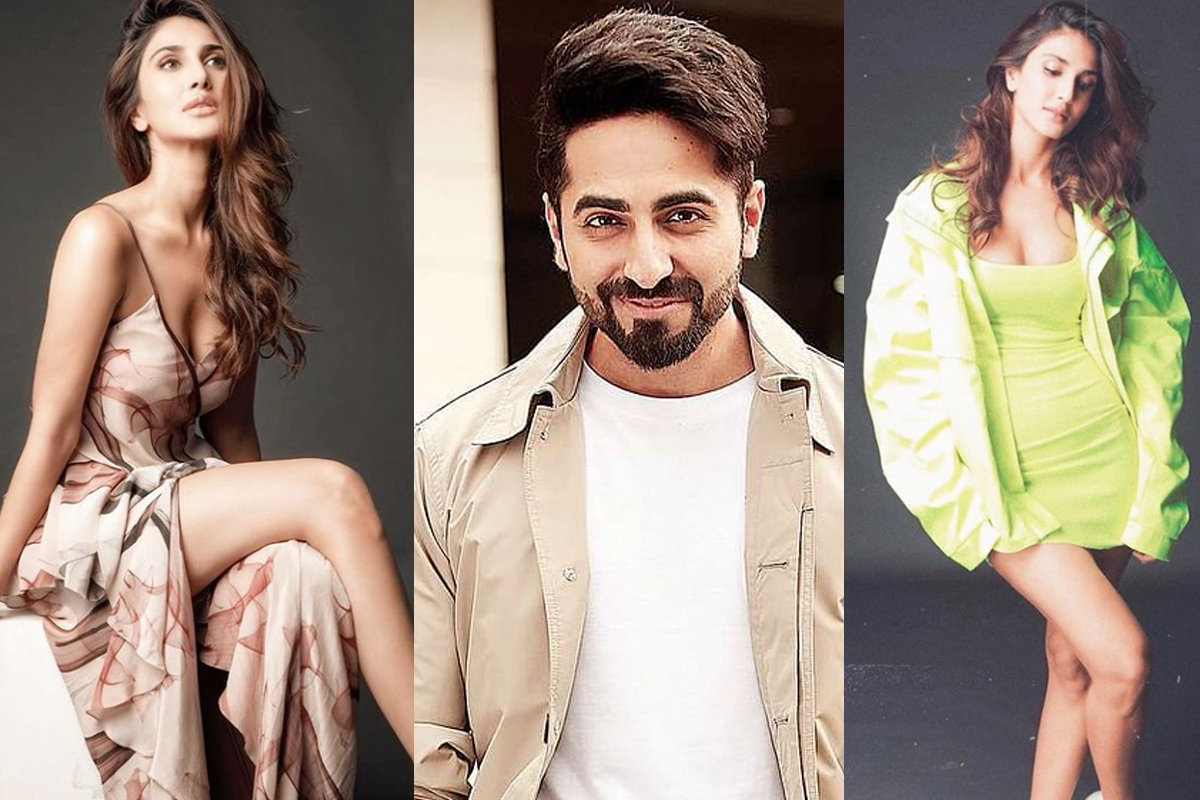 Only Ayushmann Khurrana's name is enough to lure the audiences to the theaters. And as the celebrated director Abhishek Kapoor, who has given successful films like 'Rock On!!', 'Kai Po Che!', 'Kedarnath', has joined hands with the poster boy of content cinema, Ayushmann Khurrana, for the very first time for his upcoming love story, it seems like we are gonna get the best of both worlds.
As if this actor-director duo wasn't enough to leave us elated, the filmmaker has now signed the gorgeous Vaani Kapoor as Ayushmann's love interest in this untitled love story that is scheduled to hit the floors in October.
The 49-year-old director said, "I thought Vaani was fabulous in Befikre. She's beautiful and a very committed actor. I am looking forward to having her and Ayushmann on set. I believe their combo will be electrifying."
Talking about her upcoming project Vaani Kapoor said, "It's a lovely heart-rendering film. I have always wanted to work with Abhishek Kapoor, being so inspired by his films this feels like an amazing opportunity to be part of his vision. Ayushman is one of the most talented actors of our generation and I'm only thrilled about our first film together to be this beautiful love story."
The Filmfare award winner director had earlier talked extensively about his upcoming project and had revealed that his next film is a progressive love story will be a total entertainer. Abhishek had also said that audiences, who naturally expect Ayushmann to bring something unique and new on-screen, will be satiated watching this soul-stirring romance. As per Abhishek, in this movie Ayushmann plays a Cross-Functional Athlete, for which has to go through a big physical transformation.
The versatile actor, Ayushmann talked about his character in the movie, "I'm supremely excited about the physical transformation that I will have to undergo. It will present me in an all-new avatar. I have never looked like this on-screen and I'm looking forward to seeing the reaction of audiences. The process is going to be intense and excruciating for me but I feel all the pain will be worth it."
This movie is special in many aspects. As it will mark the collaboration of the talented actors and ace director for the very first time, it promises to bring some magic on-screen with the trio in action.