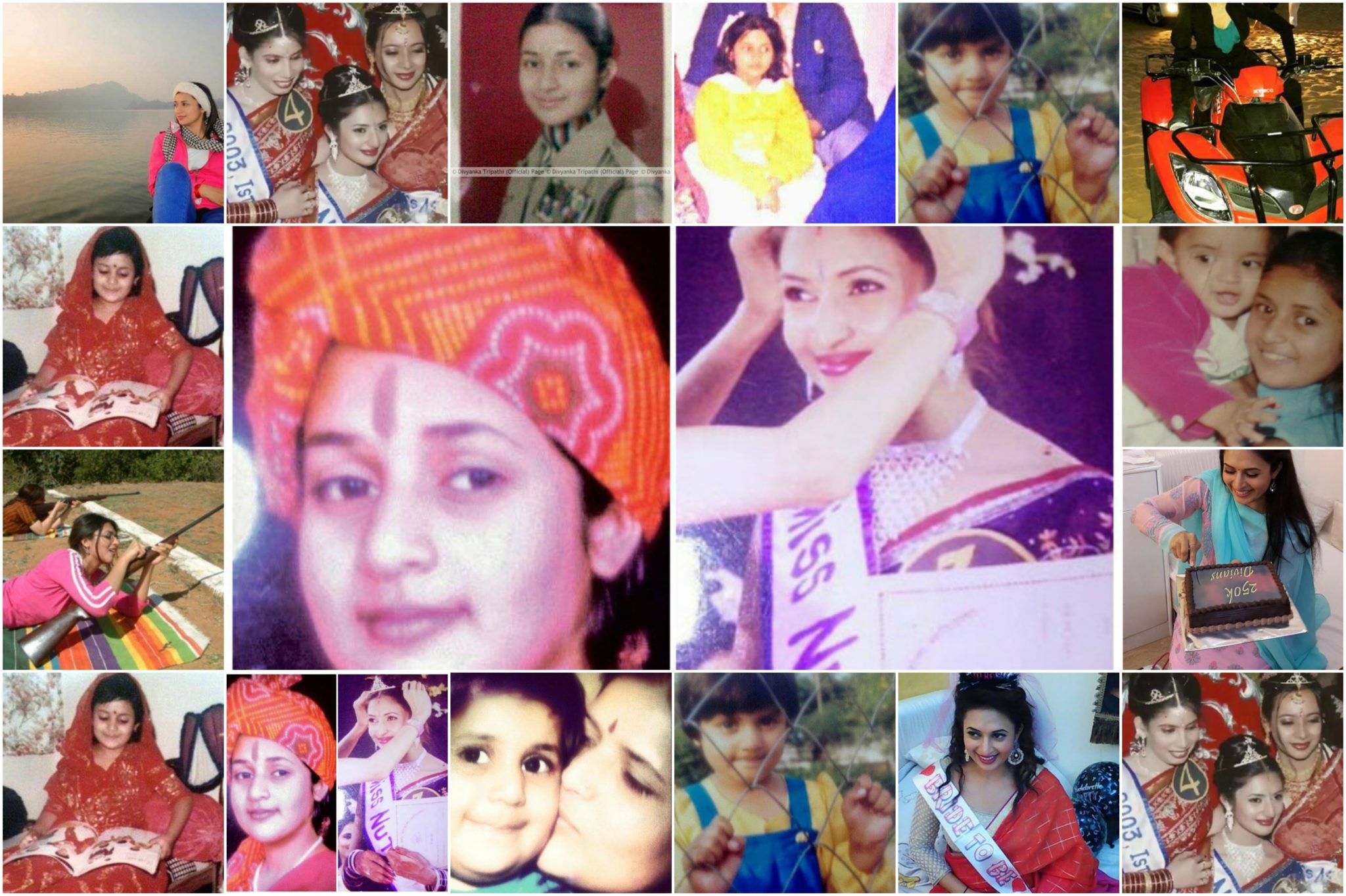 And here is a young girl reading her books. It seems that since her childhood only she was addicted to get dressed. Here have a look at the cute and young girl sporting a blingy red dress and reading the book. Now, We don't know is she really reading the book or just posing. But by the looks of the picture it seems that the baby Divyanka is just posing.
And on the right side you can see a teenage Divyanka. She is looking drop dead gorgeous and it seems like she is all set to rule the small screen by her killer looks.
Can you witness there is a sense of confidence in her face which shows that she was very sure of the path she was choosing in her career right from a very young age.