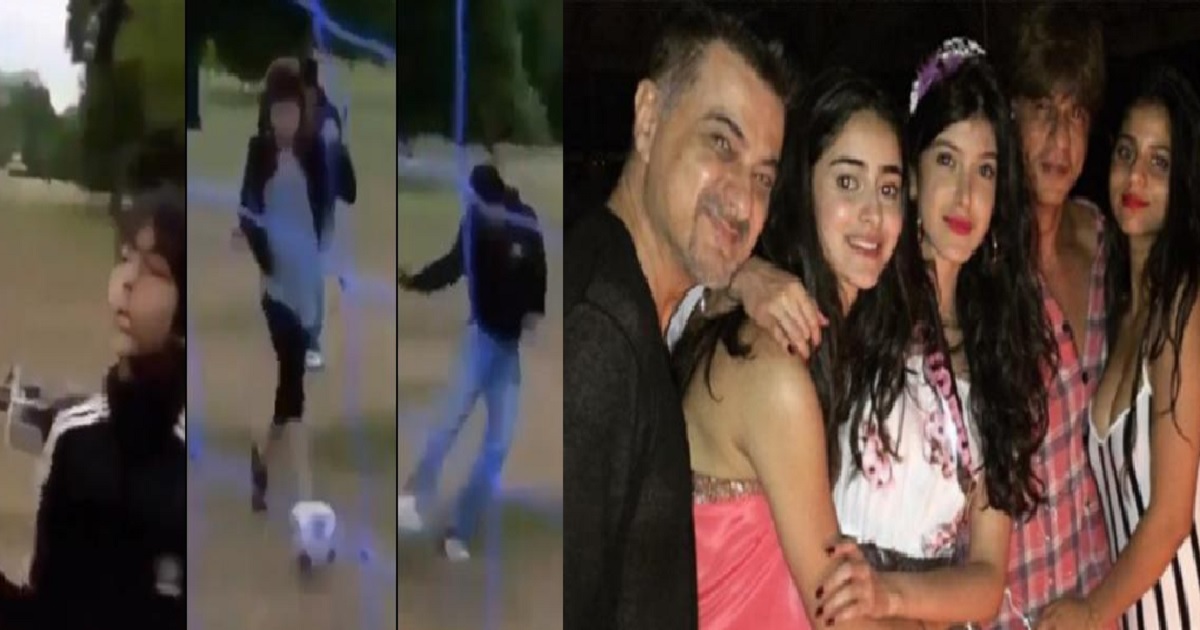 We have an unseen video for you today, a throwback video of Shah Rukh Khan playing football with the little, Aryan Khan, Suhana Khan, Shanaya Kapoor, and Ananya Panday.  The bunch of cuteness was seen playing together and still remained the same. Not only us who played with our friends and cousins together in our childhood and yet nothing has changed but busy focussing on their own careers and life.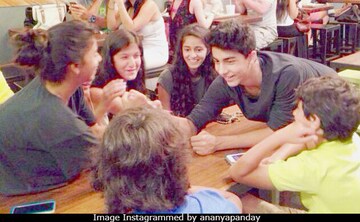 In a throwback video shared by Sanjay Kapoor's wife, Maheep Kapoor, where Shah Rukh Khan has always been biased towards the girls. Proving Shah Rukh's favoritism towards girls, Maheep captioned her video as "Yaaaa shanayaaaa it's a goallll #Not Always biased with the girls #NoOneLikeHim."
https://www.instagram.com/p/B4Zob39FasJ/?utm_source=ig_web_copy_link
From Shah Rukh's argument with son, Aryan Khan to cheering little girls, Suhana Khan, Shanaya Kapoor, and Ananya Panday and helping them score a goal in the football game.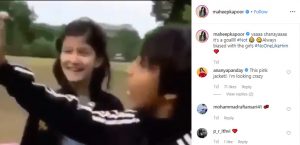 Shah Rukh Khan's 19-year-old Suhana Khan and Chunky Panday's 21-year-old, Ananya Panday have been BFFs since childhood. From vacationing together, partying with their families to chilling out with friends, all three are referred to themselves as Charlie's Angels.
https://www.instagram.com/p/BxwLRgXFxJS/?utm_source=ig_web_copy_link