Hindi
जब उदय चोपड़ा ने गांजा को लीगल करने के लिए किया ट्वीट, तब यूं आये इस तरह के रिएक्शन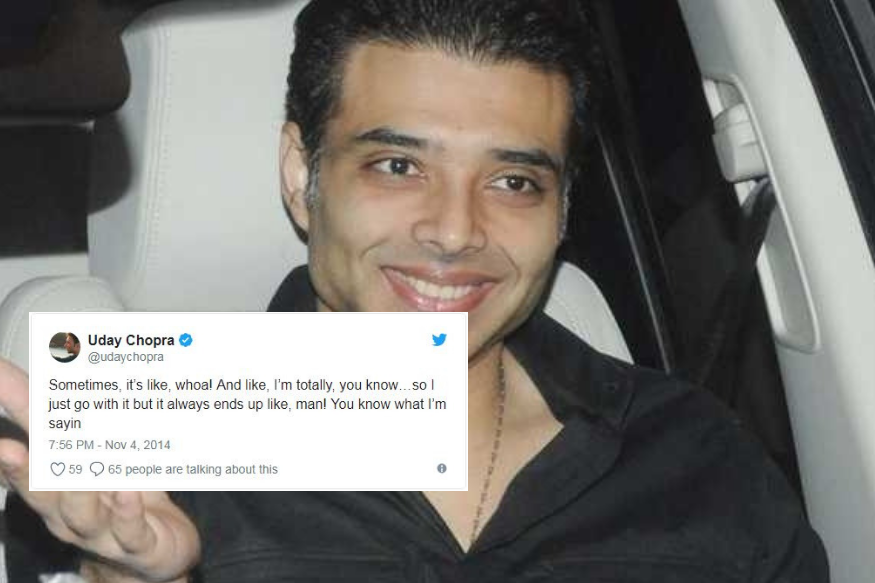 उदय चोपड़ा का कहना है कि भारत को गांजा को वैध कर देना चाहिए क्योंकि यह राजस्व का बड़ा स्रोत है और चिकित्सा क्षेत्र मे भी फायदेमंद हैं. उन्होंने गुरुवार को अपने ट्विटर अकाउंट पर लिखा, "मुझे लगता है कि भारत को गांजा (Marijuana) वैध कर देना चाहिए. सबसे पहले, यह हमारी संस्कृति का हिस्सा है. दूसरा, मुझे लगता है कि यदि इसे वैध कर दिया जाए और इस पर कर लगाया जाए तो यह राजस्व का बड़ा स्रोत हो सकता है. इसके अलावा सबसे महत्वपूर्ण बात यह है कि इससे बहुत सारे चिकित्सकीय लाभ हैं!"
And no I do not use it. I just really think it's a wise move, given our history with the plant.

— Uday Chopra (@udaychopra) September 13, 2018
दिग्गज फिल्म प्रोडूसर और डायरेक्टर यश चोपड़ा के बेटे उदय ने कहा कि वह इसका इस्तेमाल नहीं करते लेकिन इसे वैध करना एक 'बुद्धिमतापूर्ण कदम' मानते हैं. इस ट्वीट के बाद उदय चोपड़ा को ट्विटर पर एक बार फिर से ट्रोलर्स का शिकार होना पड़ा.
Well in Holi, Bhaang (which is similar to marijuana) has been used for centuries. Also during Mahashivratri many sadhus smoke it in emulation of Shiva. Guess more religion than culture but the two are kind of inter related.

— Uday Chopra (@udaychopra) September 13, 2018
ट्विटर पर मौजूद कई यूजर्स उनके बयान से सहमत नहीं होने पर मजाक उड़ाना शुरू कर दिया. उदय चोपड़ा ने अपनी बात को रखते हुए ट्वीट पर कई बार रिप्लाई भी किया.
— SAN SEERVI (@isanseervi) September 13, 2018
— Bhrustrated (@FunMauji) September 13, 2018
https://twitter.com/StonerPsychic/status/1040222763670106112
@udaychopra u have a valid point,why don't u write officially to the concerned department & also tag them on Twitter… Patients will be grateful 🙏🏻

— Romiit Raaj (@RajRomit) September 14, 2018
— VK (@iam_vishalsingh) September 13, 2018
Maaan pic.twitter.com/yx6MYuEibg

— Lucifer Morningstar (@PiratedSARCASM) September 14, 2018
— Verma ji🇮🇳 (@_vermaji) September 13, 2018
https://twitter.com/mad4cricket/status/1040302138038005760
https://twitter.com/pushpendrayadv/status/1040495846046007296
आपको बता दें की हमारे देश में गांजा हर जगह पिया जाता है ये एक ऐसा नशा है जिसे गरीब भी करते हैं अमीर भी