Kaun Banega Crorepati is one of the most popular and loved quiz shows in Indian TV history. KBC has been ruling the TRP charts since its inception. Shahenshah of Bollywood Amitabh Bachchan is the main reason behind its success. His presence and voice are more than enough for generating confidence among the participants.
Currently, Kaun Banega Crorepati is in its ninth season, but still ruling the TRP charts in the country. The show has returned after a pretty long gap of 3 years, but it seems that people are not getting enough of it. KBC became an instant hit when it was first launched in 2000.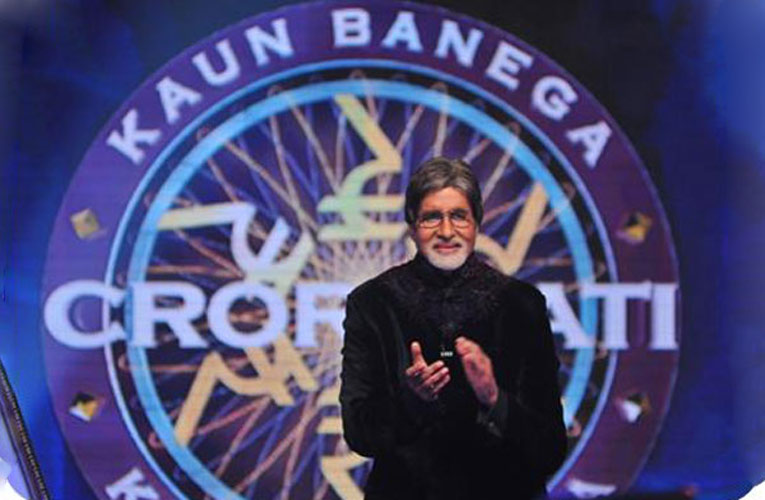 Fans wait for paternity for the show to air. Viewers get glued to their TV Screen when Kaun Banega Crorepati airs. When Amitabh Bachchan speaks, people go crazy. There have been many contestants, who have taken part in the show to get a glimpse of the megastar.
Twitter doesn't spare anything not even shows like this. Twitterati is busy in trolling the show. There are several jokes and memes regarding the show, which will definitely make you go ROFL. These jokes are really very funny. We were unable to ignore it.
Check out some of the funniest Tweet.
Rahula Gandhi Ki Jai
https://twitter.com/Gujju_Jon/status/907253256333664256
No one dare to Lock Salman Khan
#KBC
AB:- who was main lead of ek Tha tiger?
Contestn:- option "A" Salman Khan
AB:- computer ji pls lock Salman Khan
Computer ji shutdown**

— Gulshan Laassi (@gulshanlassi) September 11, 2017
The best part about #KBC is that it gives Amitabh Bachchan less time to tweet.

— The-Lying-Lama (@KyaUkhaadLega) September 8, 2017
Sunny Leone in the house
https://twitter.com/sachya2002/status/905790975624097793
Jitne hints mene apni crush ko diye hain us se,
zada hints to KBC me Amitabh Bachchan contestants ko deta hai#KBC

— Pinch Hitter (@pinch_hitt_) September 13, 2017
https://twitter.com/ikpsgill1/status/906930942022787072
Contestant: I would like to call my friend

Amitabh: ok..kya karte hai ye

C: Tax inspector hai

A: Computer ji sahi answer ko lock kia jaye

— InGenious (@Bees_Kut) September 10, 2017
*Abhishek playing KBC with Amitabh*

Amitabh :time hai aapko cheque sign karke dene ka

Abhishek :apna credit card de do na hamesha ki tarah

— Pakchikpak Raja Babu (@HaramiParindey) September 11, 2017
*KBC*

Me- i wld like 2 use phone a Frnd
AB- Kisko?
Me- GF
AB – ur time starts now
She- ye sab chodo, batao kal Riya ki DP pe ❤ react q kia

— Uvwe Oytwe Ugubw Oa (@Oyevivekk) September 9, 2017
https://twitter.com/KunalStark1/status/907972658255454209
*KBC*
AB: aaiye baithiye hot seat pe

*makes contestant sit on bike stood in sunlight*

Cont: Aaaaaa! WTF?!

AB: bola tha seat hot he

— Javed 🇮🇳 (@JwitterOrdan) September 14, 2017