News & Gossip
Twinkle Khanna to soon become a Stand-Up Comedian!? Akshay Kumar Disapproves!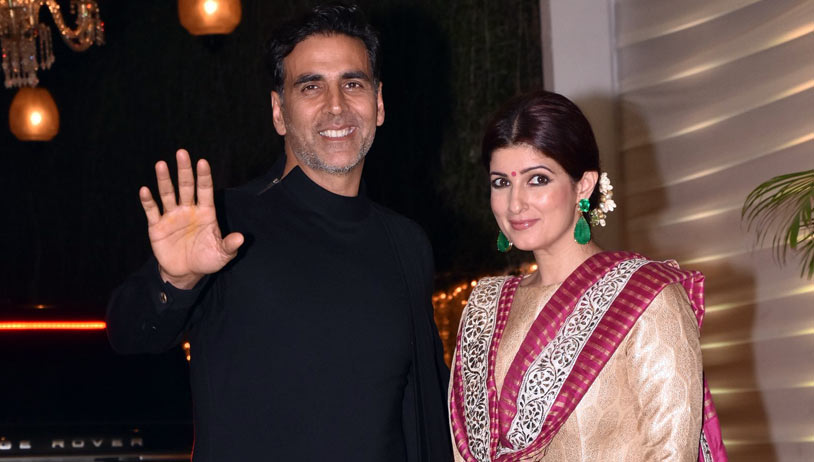 Twinkle Khanna is one of those personalities in the Bollywood industry who are well known for their wit and charm! The lady has always been known for her up front opinion and her straight forward attitude! Be it her books or be it her tweets or posts on social media, Twinkle Khanna has never been seen mincing with her words! Rightly called Mrs. Funnybones, the lady recently revealed her biggest fantasy but sadly her husband Akshay Kumar disapproves of it!
https://www.instagram.com/p/BlMHWQOABfP/?taken-by=twinklerkhanna
In an interview to a leading media house, Twinkle Khanna recently revealed her deepest fantasy that is of becoming a stand-up comedian but she even said that it is her husband who disapproves of her fantasy! "Actually, it's one of my fantasies to be a stand-up comic. I practice in the mirror. But my husband (Akshay Kumar) has told me two things, to never go back to acting and not to ever do stand-up comedy, because I'm terrible at both!"
https://www.instagram.com/p/BbZHVWNA_zz/?utm_source=ig_embed
Her quality of roasting people naturally and honestly has helped her the most in strengthening her role of rightly being Mrs. Funnybones and has motivated her to pursue her deepest fantasy!
https://www.instagram.com/p/BndOZ8jgiTx/?taken-by=twinklerkhanna
Twinkle Khanna says, "But once you get onto that platform you know what's expected of you and inhabiting that persona is not very difficult for me. Saying things which make people laugh is not such a difficult thing because I'm telling them the truth. It's just from a person and in a way they don't expect, so they find it funny. Also, I'm giving them a perspective which apparently most women don't seem to hold. They would probably expect a man to say things in this politically incorrect way. I'm sure I will find one day that I've nothing funny to say and it will be a disaster, but so far it's been fine."
https://www.instagram.com/p/BnlToIXh1YQ/?taken-by=twinklerkhanna
Being an author, talking about her plans of writing another book, Twinkle Khanna says, "I'm the person who wants to start writing a book the day I finish one. I don't like having that empty space in my head; it bothers me. I don't know what to do with myself. Suddenly, I have so much time and I'm not used to having time. I have ideas, but of course, I'll abandon them and start writing something else."
It would be great watching her be a stand-up comedian! Wouldn't it be? Stay tuned for more updates!