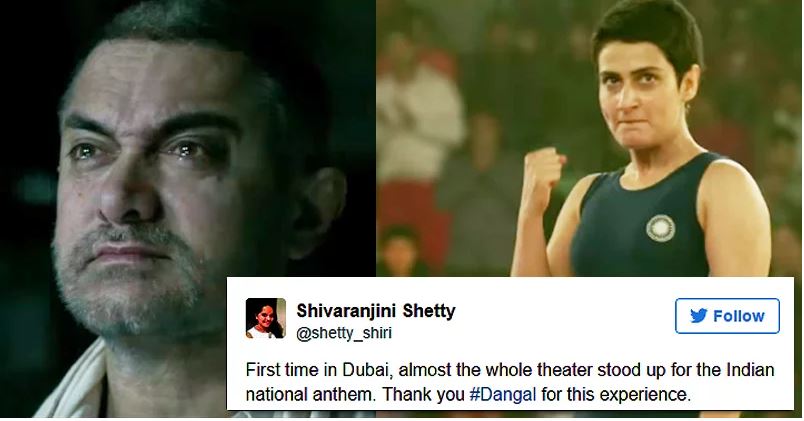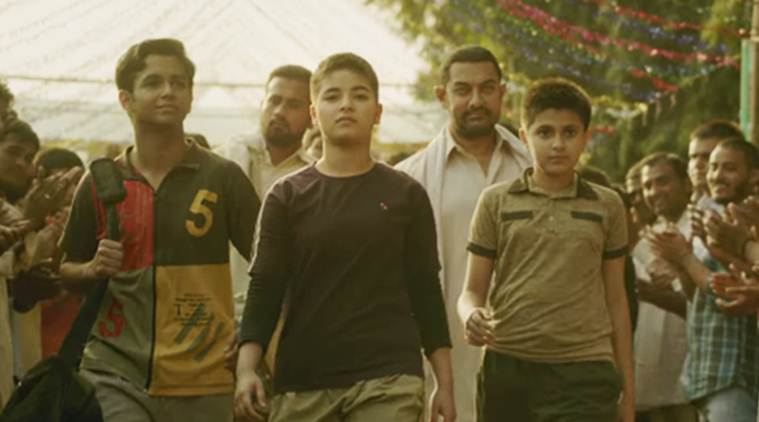 That Dangal has tasted success is known to all by now. But there is one thing that is known only to those who watched the film. It is the fact that the Indian National Anthem is played twice in the film Dangal . What came out like an experiment has surely struck the right chords with the audiences not just in Indian but overseas. The reaction of people to this touching experience of standing up respecting the anthem and the sentiments of the real life characters of the film is overwhelming. People took to twitter to express and share how they themselves and their fellow viewers reacted to this first time occurrence in theatres.
People from Dubai and UK, US shared their thoughts saying the entire theatre stood up to respect the national anthem not just because it was law but as the sentiments in the film provoked them to do this. Even other nationals did not shy away respecting the anthem.
The common message on twitter was that Dangal and Amir Khan made them feel proud about India. It also showed why we should respect the anthem not just because it is abiding by the law but because there should be a sense of responsibility from the part of each individual to stand up still while it is playing.