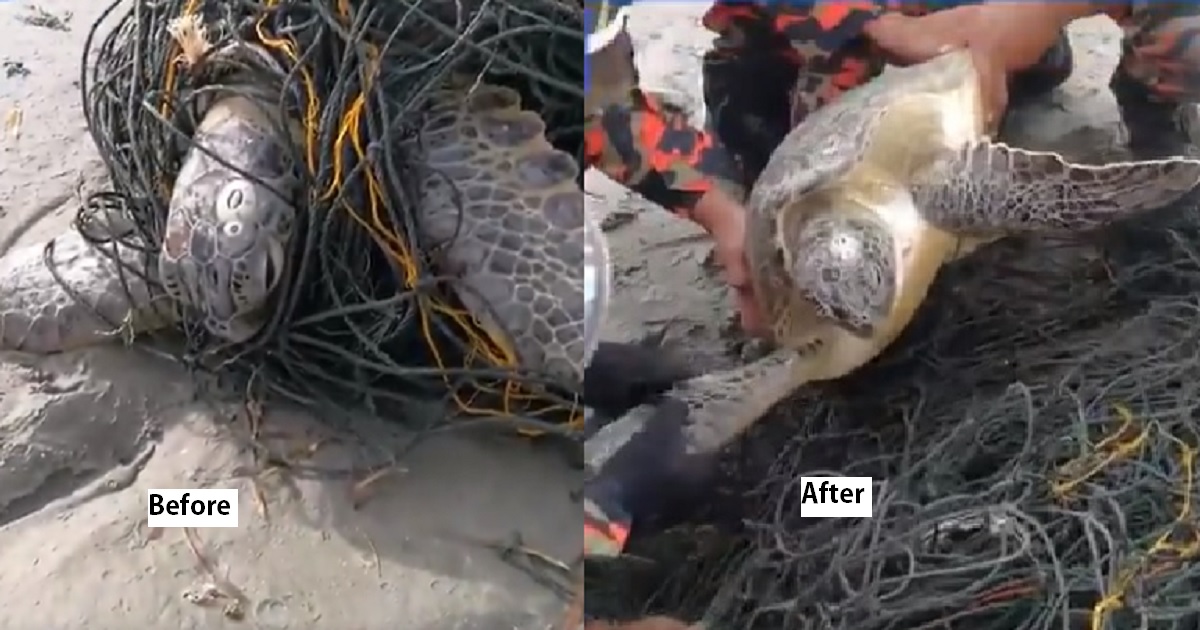 Humans are ruining the wildlife which can be seen on seashores, forests, and beaches. Plastic is banned because it affects nature and animals too. Still, plastic is  been used and thrown in the ocean or the fishing nets left behind.
Last month there was news that seal got trapped with a frisbee toy which was thrown in the sea. There are people who litters the plastic on the beaches because of those people The animals, birds and aquatic life face problems. The heartbreaking picture of the seal got stuck in frisbee helplessly. The photos came from a coast in UK.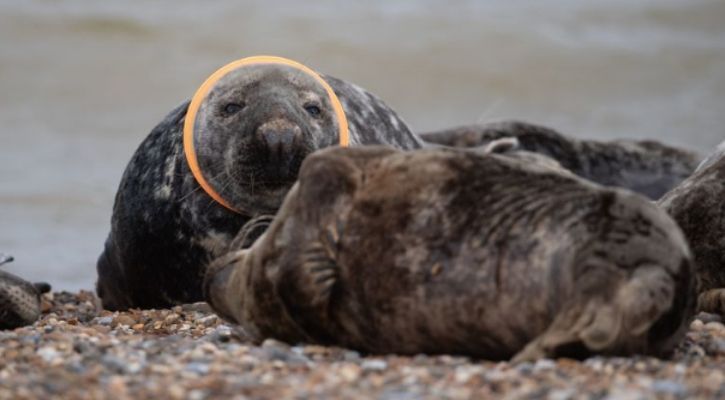 Not only in India but all over the world people need to understand that littering plastic anywhere and everywhere might spoil the nature and life of other living beings. Another such incident happened in Malaysia, where a turtle got entangled with the fishnet so brutally that it can't move also.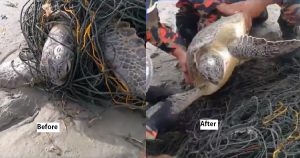 Thankfully it was spotted by the people who do rounds of beaches in shores on the lookout for animals in trouble who helped the turtle.
There is a viral video captured and uploaded on social media so that people get aware.
He called the local emergency service to bring knives and scissors to rescue the poor sea creature. Even with the tools, it took lots of time to cut through it as the nets were so thick and they also had to make sure that turtle doesn't get hurt.
This is why we need to keep our oceans clean!🐢🌍 pic.twitter.com/C3sIO4INAl

— Daily Mail Online (@MailOnline) September 19, 2019
Finally, they rescued the turtle without harming and left in the sea.