News & Gossip
A post Of Gorgeous Female Police Officer Harleen Mann is Going Viral, Know The Truth Behind It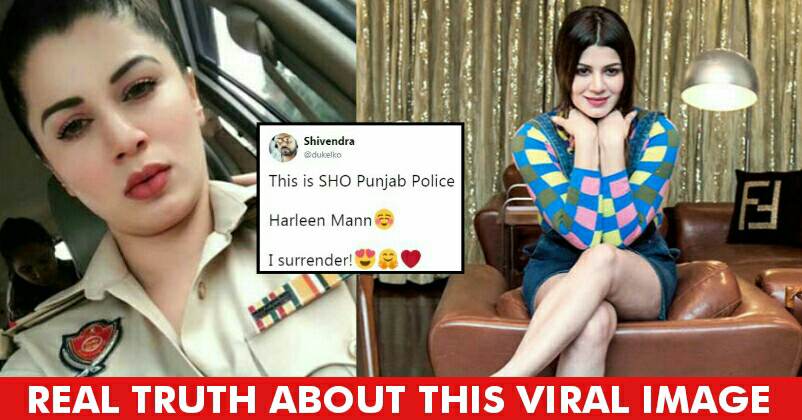 It would not be wrong to say that internet is the best place for gathering lots of knowledge. With multiple social media platforms, staying in touch with close-one has become very easy. The social media is one of the best places to gather or share some valuable information. But sometimes it becomes very tough to find out the truth. Social media is also the best place to spread wrong info or hoax. No one wants to check the source of the particular post, they just keep sharing it.
Currently, a post of Harleen Mann is going viral on several social media platforms including Twitter, Facebook, and WhatsApp. People think that she is the SHO of Punjab Police, Bathinda Police Station.
Here is the viral picture Harleen Mann:
She is definitely beautiful. This is the reason netizens are going gaga over her beauty. People are sharing the post in bulk numbers with comments like "Harleen Mann, Punjab Police..people are in the queue to get arrested."
Take a look at some of the comments:
https://twitter.com/SelvaSelya/status/932469502297509888
https://twitter.com/MrRakeshTiwari/status/932146530521194496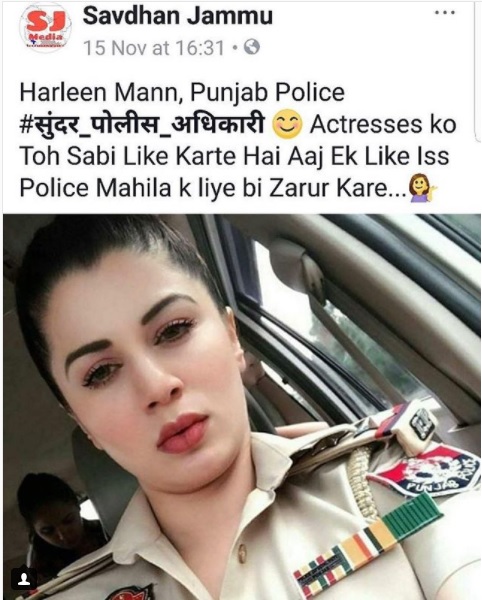 If you are looking at her picture and thinking that she is too pretty to be an SHO, you are totally wrong. She is not a police officer, she is an actress! Yes, you read it, right! Sorry to burst your bubble, folks!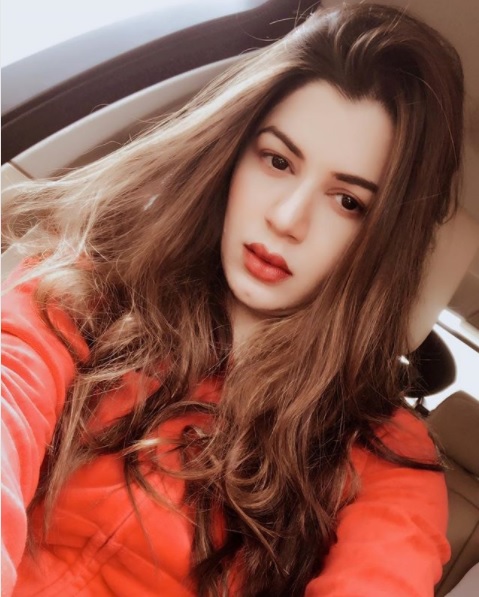 She is an actress and her real name is Kainaat Arora, who has done few films. She has also been part of the popular comedy film "Grand Masti".
Currently, she is shooting for a Punjabi film titled 'Jagga Jiunda E'. In the movie, she is playing a character, whose name is Harleen Mann.
She took her Instagram to clarify all the rumors floating around the web. She shared a photo with a caption that reads, "Dear People … harleen maan is my character name in the film #jaggajiundae .. it's just a #film .. my phone memory is bombarded with forwards Frm al over d world , people sending messages & jokes : ready to get arrested etc .. I Am no REAL POLICE .. 3 days and stil this photo is viral across the continent #WillTheRealKainaatPleaseStandUp #Viral&how #love&light"
https://www.instagram.com/p/BbpLMnhlylQ/
Time and again, we have requested social media users to share things after verifying the source. Don't just share someone else post without known whole truth.
Did you also think that Kainaat is a real police officer? Tell us your thoughts in the comment section down here.