News & Gossip
Troll Asked Amitabh Bachchan If He Has Donated For Kerala Floods, He Shuts Him Down Savagely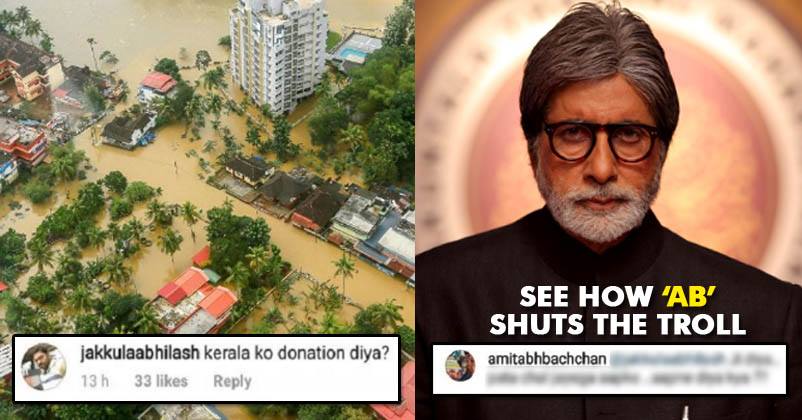 God's own country Kerala suffered from the worst floods in 100 years, which affected lots of lives. It will take time before the situation returns to normal. Â The flood was so huge and devastating that Lakhs of people were forced to live in the camp.
According to the reports, this flood destroyed properties worth Rs. 20,000 Crore. Several relief agencies, NGOs, Indian Army and the Government are doing their best to bring the situation to normal. Help has arrived from various parts of the countries.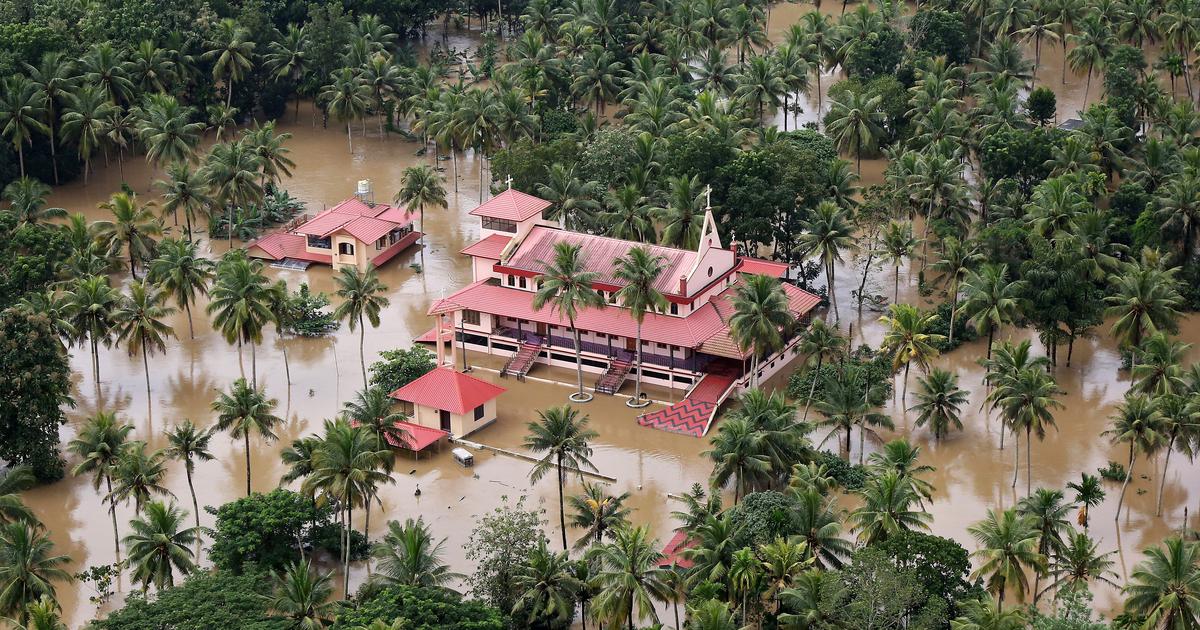 Several celebrities have donated towards the Kerala Relief funds. Not only celebrities, common man are also donating as much as they can for the flood-affected people in Kerala.
Many B-Town stars have donated a huge sum for the Kerala flood victims. It is a pretty common notion in the country that whenever something happens in the country, these celebrities need to donate a huge sum. Most of the celebrities donate in such scenarios, but they don't publicize about it. This sometimes lands them in trouble.
Just recently, Amitabh Bachchan was targeted by trolls for the same reason. It all started when Mr. Bachchan shared a picture on Instagram with a caption,
"The best place to be at midnight .. after finishing shoot for the day at KBC – a recording studio in front of a mike .."
This Is What He Shared:
https://www.instagram.com/p/BmysuRJBw7L/?taken-by=amitabhbachchan
However, one social media user tried to troll Big B and commented, "Kerala ko donation diya? (Did you give a donation for Kerala floods?)"

Senior Bachchan also gave him a befitting reply shutting him down in the best way possible. Replying to the troll, he wrote, "Ji diya.. pata chal jayega aapko.. aapne diya kya??" (Yes, I gave.. You will get to know.. Did you give??"

It was awesome reply subtle yet on point, don't you think so?