Specials
Top 18 Beautiful Daughters of Popular Bollywood Stars!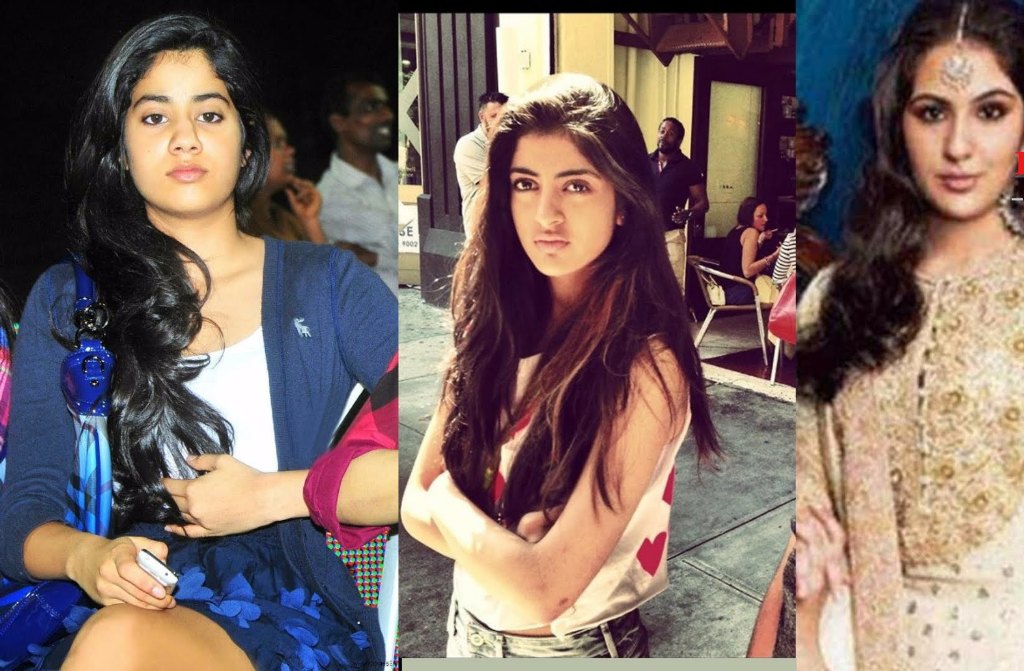 Nowadays, star kids are very popular, all thanks to the internet. They are as popular as their parents. Paparazzi follow them wherever they go. People want to know everything about them. They make news for whatever they do. These famous star kids are already setting the industry on fire without even making their Bollywood debut. Especially, daughters of popular Bollywood celebs have taken the film industry by storm, all thanks to their fashion sense.
These young girls grab all the limelight whenever they step out with their parents. Paparazzi also loves to click them wherever they can find. They never fail to grab the spotlight with their presence. These next generation of Bollywood celebrities are very popular on social media, all thanks to their killer looks. Scroll down and check out 18 Beautiful Daughters of Popular Bollywood Celebs.
1. Sara Ali Khan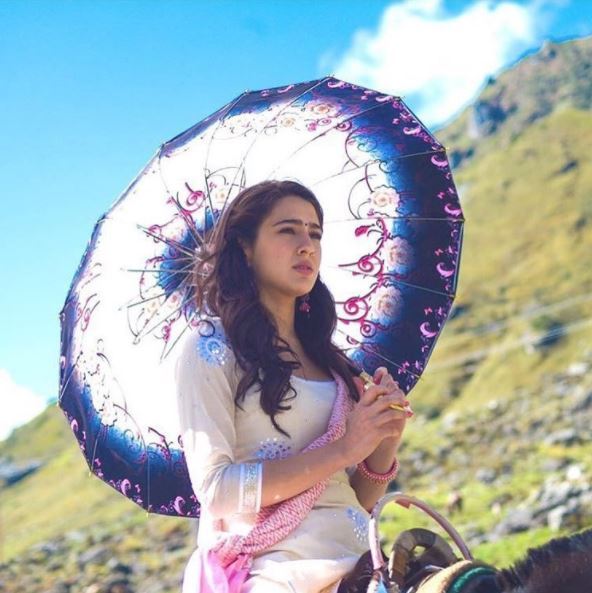 Sara Ali Khan is the daughter of Saif Ali Khan and his first wife Amrita Singh. She already enjoys a huge fan following. Sara is all set to make her Bollywood debut opposite Sushant Singh Rajput in Kedarnath.
2. Suhana Khan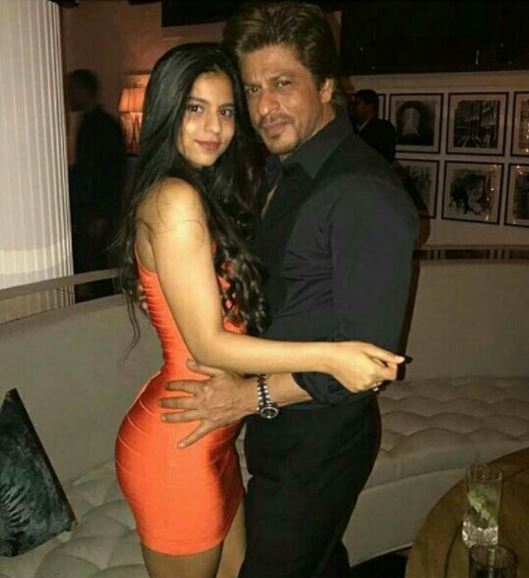 Suhana Khan is no stranger to media as well as fans. The daughter of superstar Shah Rukh Khan and Gauri Khan is already a star. She is currently doing her studies in London. Suhana aspires to become Bollywood actress.
3. Renee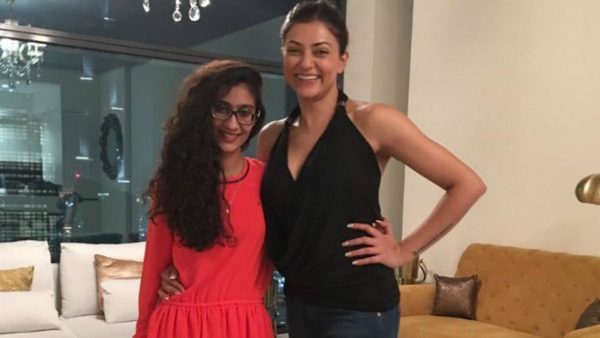 Renee is the elder daughter of former Miss Universe Sushmita Sen. She is definitely turning out to be as gorgeous as her mother. At the age of 25, Sushmita adopted Renee and become a single mother. She is spotted by her mother several times. Renee never shies away from the media.
4. Aradhya Bachchan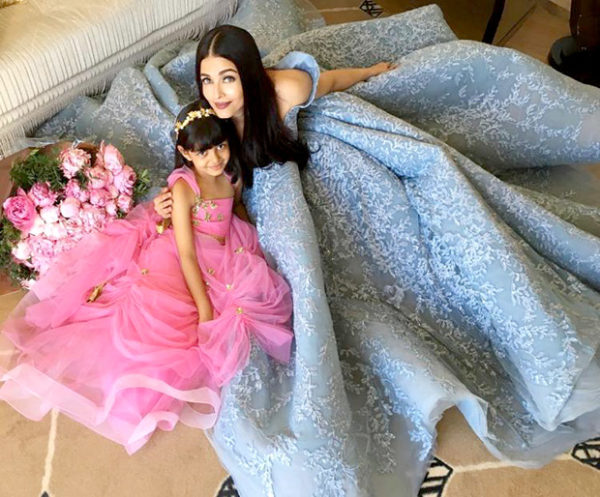 Aradhya Bachchan is the daughter of Abhishek Bachchan and Aishwarya Rai Bachchan. The little toddler is one of the most popular kids in the film industry. When Aishwarya gave birth to Aradhaya, it became a national topic.
5. Aaliyah Kashyap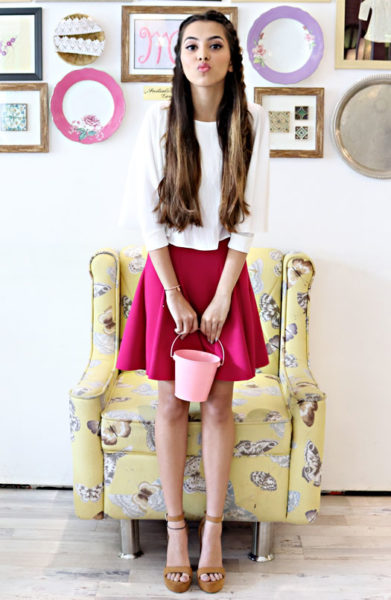 Aaliyah Kashyap is the daughter of popular director Anurag Kashyap and Aarti Bajaj. She looks very beautiful in the picture.
6. Krishna Shroff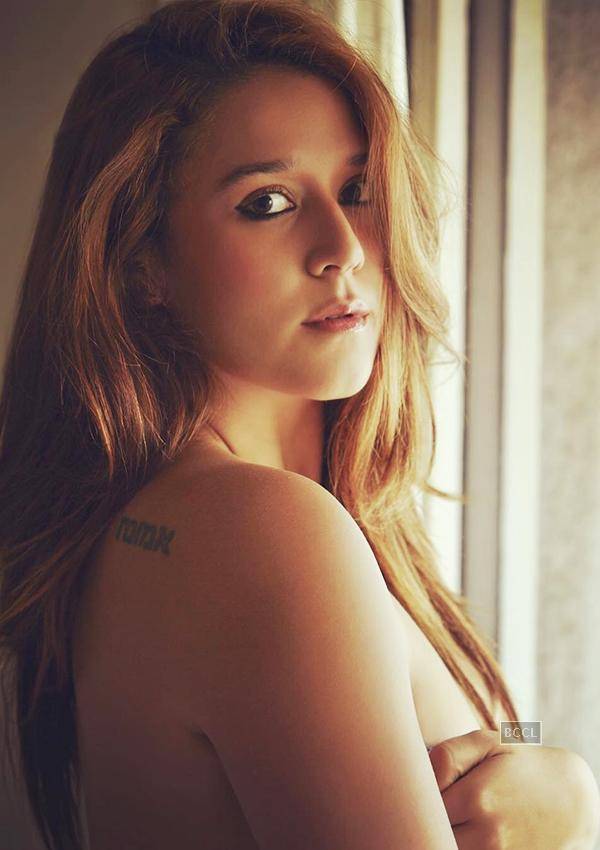 Daughter of Jackie Shroff and Ayesha Shroff, Krishna Shroff has become an internet sensation. It would be no surprise if she makes her Bollywood debut soon. Her brother Tiger Shroff is already doing great in the film industry.
7. Jhanvi Kapoor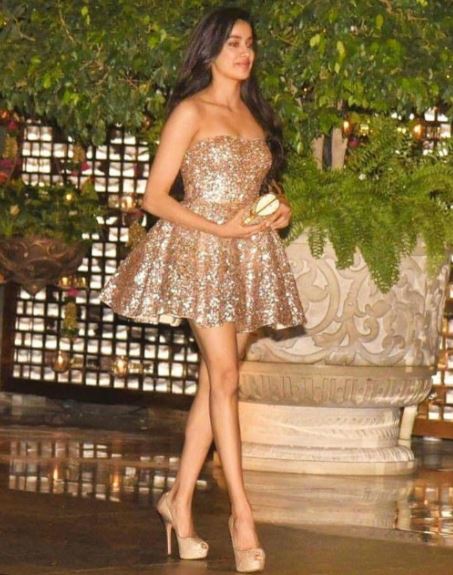 Jhanvi Kapoor is the daughter of Boney Kapoor and Sridevi. The beautiful diva has won millions of hearts with her stunning looks. She is also looking to make her Bollywood debut pretty soon.
8. Jamie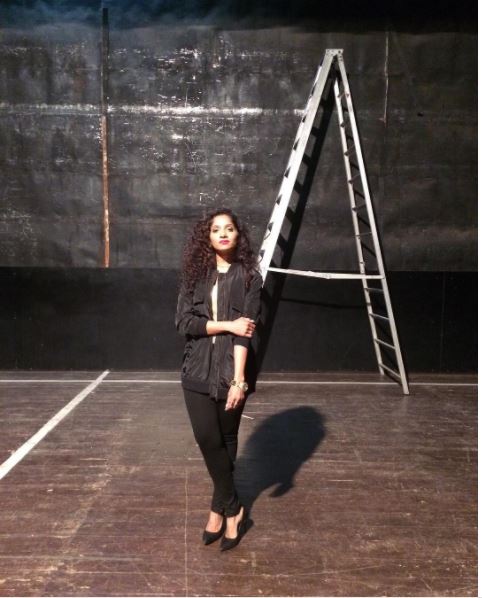 Jamie is the daughter of legendary actor and comedian Johnny Lever. Like father, Jamie is also a comedian and has won millions of hearts with her comic-performance.
9. Ira Khan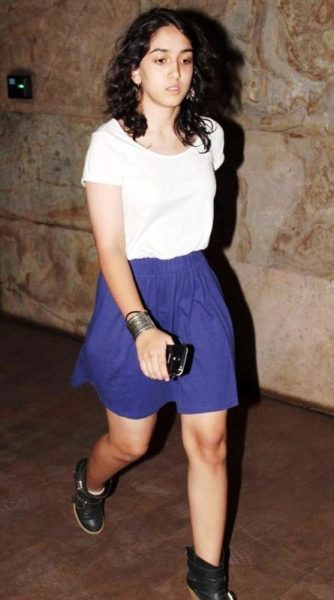 Ira Khan is the daughter of superstar Aamir Khan and Reena Dutta. Isn't she look beautiful?
10. Ananya Pandey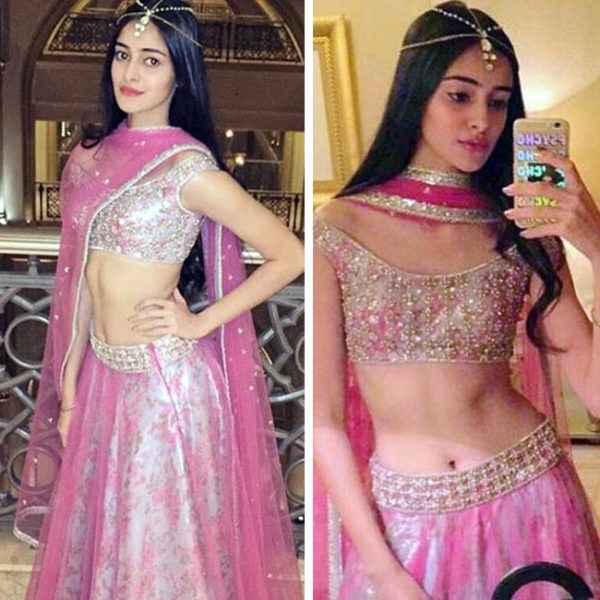 Daughter of Chunky Pandey, Ananya Pandey is creating a sensation on the internet. She is already popular in the country, all thanks to her beautiful Instagram pictures.
11. Paloma Dhillon Thakeria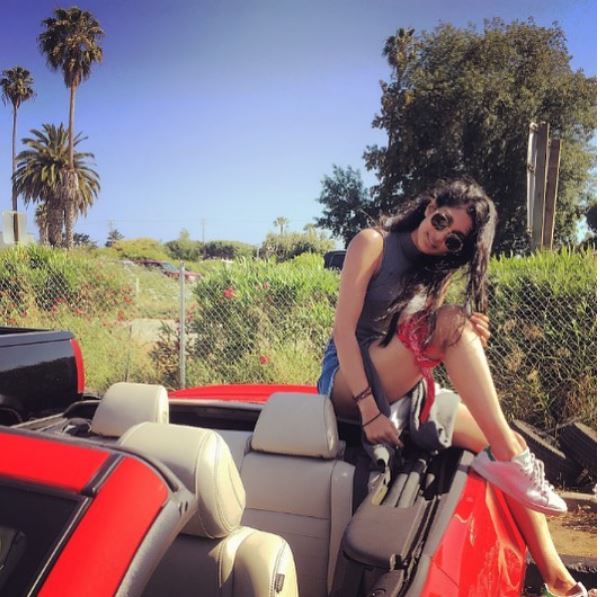 Paloma Dhillon Thakeria is looking as beautiful as her mother Poonam Dhillon.
12. Navya Naveli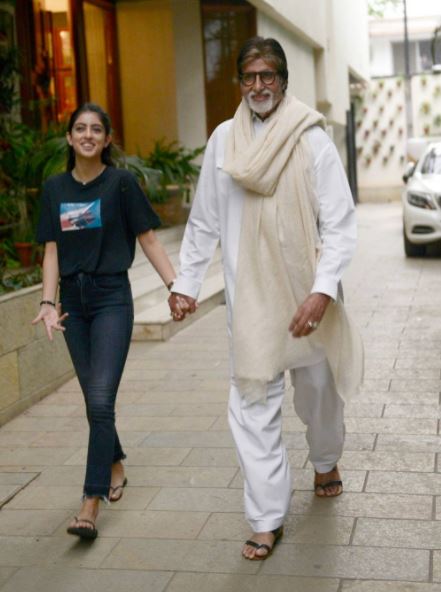 Navya Naveli is the daughter of Shweta Bachchan. She is the granddaughter of Amitabh Bachchan and Jaya Bachchan.
13. Dishani Chakraborty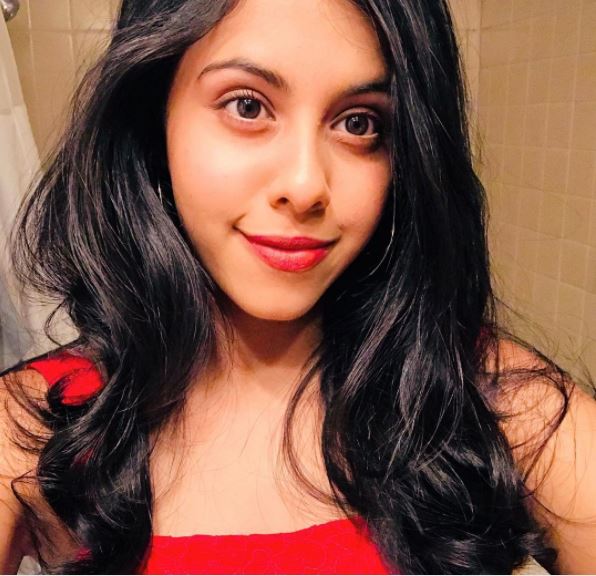 Dishani Chakraborty is the daughter of legendary actor Mithun Chakraborty.
14. Nysa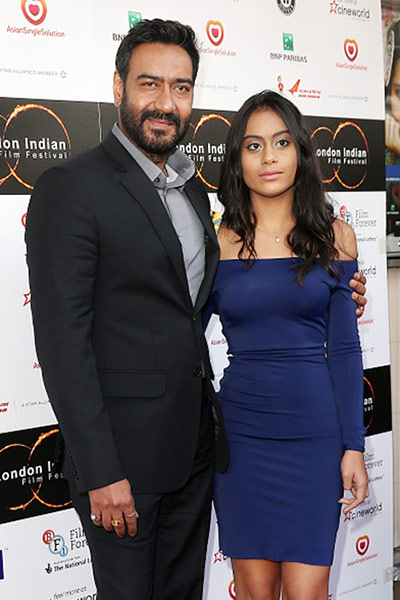 Nysa has already gained immense popularity in the country. She is the daughter of power couple Ajay Devgn and Kajol.
15. Trishala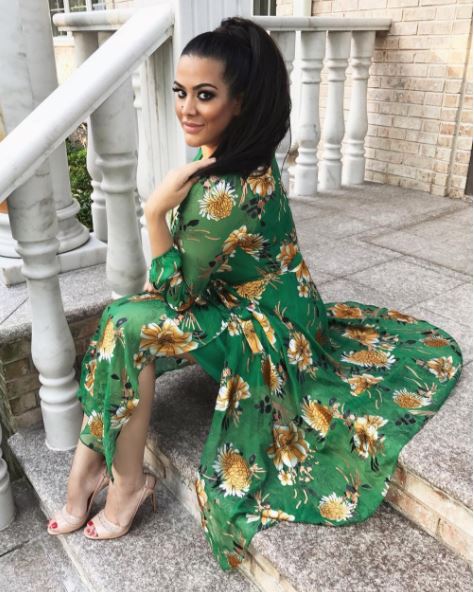 Daughter of Sanjay Dutt and Richa Sharma, Trishala aspires to be an actress in Bollywood.
16. Aalia Ebrahim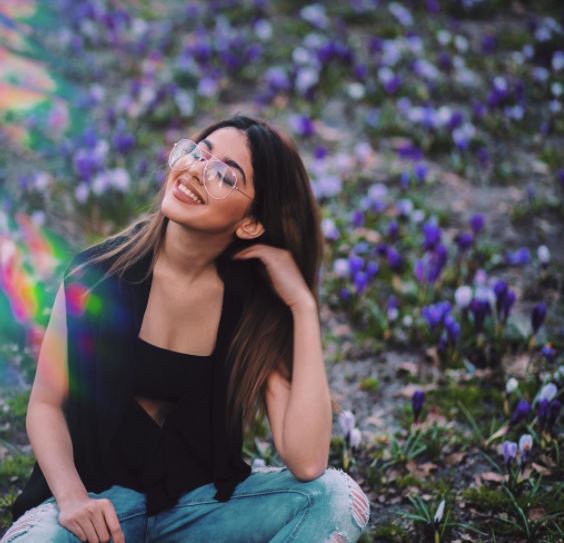 Aalia Ebrahim is the daughter of Pooja Bedi and granddaughter of Kabir Bedi.
17. Alaviaa Jaffrey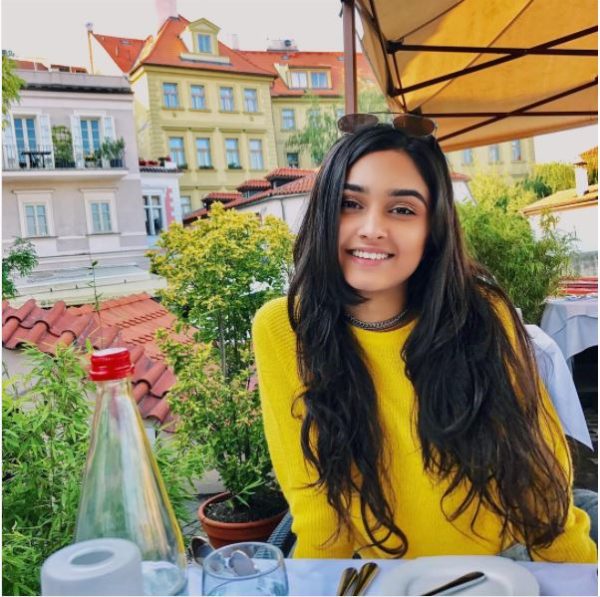 Daughter of Javed Jaffrey, Alaviaa Jaffrey is looking ready for Bollywood.
18. Khushi Kapoor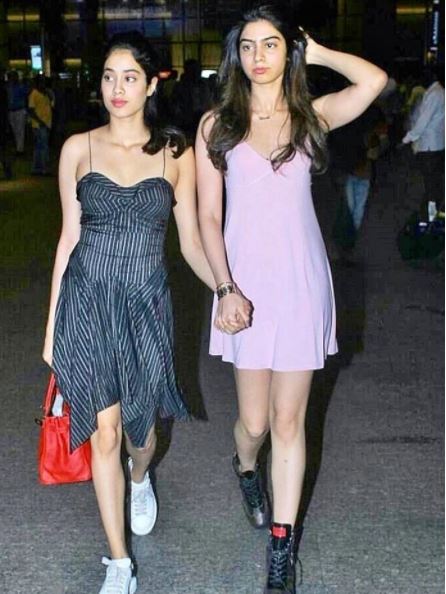 Khushi Kapoor is the younger daughter of Boney Kapoor and Sridevi.
That's all, Folks!
Tell us your thoughts in the comment section down below.