News & Gossip
Top 10 Cleanest And Dirtiest Cities In India, See if Your City Made It To The List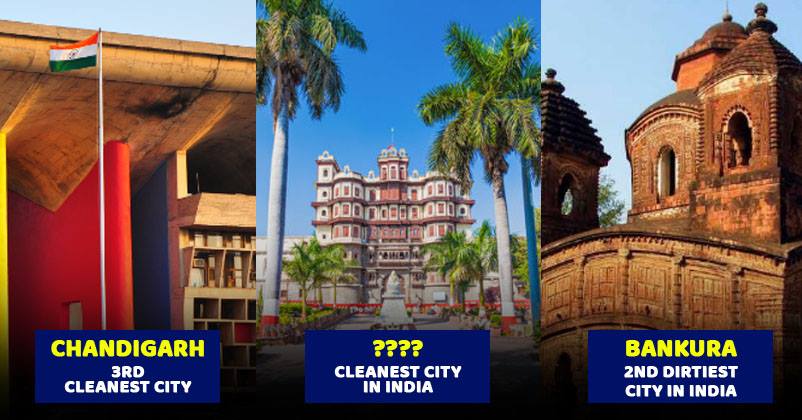 Indian Prime Minister Narendra Modi launched Swachh Bharat Abhiyan when he came to power in 2014. The program emphasizes the benefits of cleanliness in anyone's life. Yesterday, Modi released the cleanliness ranking of the municipalities after conducting the survey named 'Swachh Survekshan'.
According to the latest survey, West Bengal emerged as the dirtiest with seven municipal areas making it to the list of dirtiest municipalities in the country. One municipality from Bihar, Uttar Pradesh and Odisha also made it to the list. West Bengal has participated in the survey for the first time. Last year, Gonda in Uttar Pradesh was named the dirtiest municipal. However, it has improved its rank quite impressively, as it jumps to 228. The survey was conducted in a total of 4,203 municipal areas.
Coming to the cleanest cities in the country, Indore and Bhopal in Madhya Pradesh retained their top spot from last year. Chandigarh, Pune and Vijayawada showed considerable jump and made it to the top 10. Chandigarh jumped to number 3rd from last year's 11th. NDMC also jumped to 4th as compared to their 7th position in last year. Prime Minister Narendra Modi's constituency Varanasi also took a decent jump and secured the 29th position as compared to 32nd rank from last year.
Top 10 Cleanest Cities:
Indore, Madhya Pradesh
Bhopal, Madhya Pradesh
Chandigarh
New Delhi Municipal Council, Delhi
Vijayawada, Andhra Pradesh
Tirupati, Andhra Pradesh
Visakhapatnam, Andhra Pradesh
Maysuru, Karnataka
Navi Mumbai, Maharashtra
Pune, Maharashtra
Top 10 Dirtiest Cities:
Bhadreswar, West Bengal
Bankura, West Bengal
Simari Bakhtiyarpur, Bihar
Champandi, West Bengal
Bansberia, West Bengal
Chandbali, Odisha
Khardah, West Bengal
Bidyabati, West Bengal
Panihati, West Bengal
Khoda Makanpur, Uttar Pradesh
Our Prime Minister Modi is pretty confident that we can make our country clean pretty soon. He said, "During the past four years, we have built more than 8.3 crore toilets in rural and urban areas"
Did your city make it to the list? Tell us your thoughts in the comment section down below. Stay tuned to this space for all the latest updates.