Specials
Top 10 Bollywood movies based on war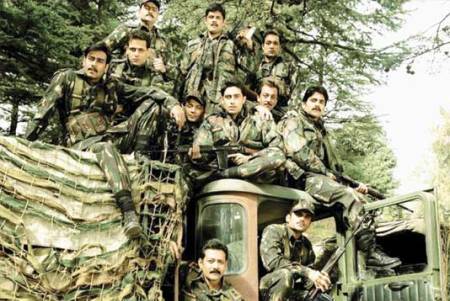 Top 10 Bollywood movies based on war
Patriotism which appears to have been left behind in our struggles of day to day life seems to come alive only twice – either during an Indo-Pak cricket match or during an Indo-Pak war movie. Yes, our patriotism which sleeps more often than not gets an ego boost when we watch movies where our gallant actors playing soldiers fight with honour and chivalry. When movies combine this emotions and present to us on the silver screen they become epics. Let's find out about some of India's top Bollywood movies based on war.
10. Param Vir Chakra (1995):
'Param Vir Chakra' is a Bollywood war film which released in the year 1995. It was directed and written by Ashok Kaul. Saeed Jaffrey, Kulbhushan Kharbanda and Hema Malini were some of the actors who starred in it. It may not have been able to set the cash registers ringing yet it is one of the well made Bollywood movies on war.