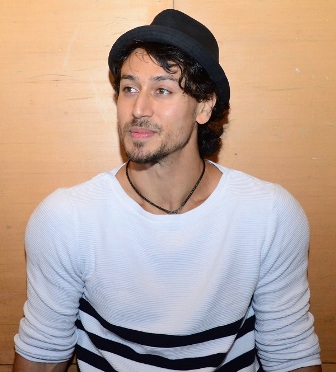 Tiger Shroff Bio
Born : 2 March 1990
Age : 21 years
Birthplace : Mumbai
Height: 1.75 m
Parents: Ayesha Shroff, Jackie Shroff
Awards: Stardust Award for Superstar of Tomorrow – Male
Tiger Shroff is an actor, dancer and martial artist in Bollywood. He is the son of 1990s super hit actor Jackie Shroff and producer Ayesha Shroff. He made his debut with the film Heropanti in 2014.Later he worked in Baaghi in 2015 and recently his super hero film Flying Jatt got him popularity.
Tiger's real name is Jai Hemant Shroff. He was born on 2 March 1990 in Mumbai Maharashtra and brought up in the city. He studied in American school of Bombay. Since young age he was inclined towards martial arts and dance forms. He has a fifth degree Black Belt in Taekwondo. Tiger's expertise in martial arts gave him opportunities to train people in body building. He was instrumental in training Aamir Khan for the tough physique in the film Dhoom 3.
Before making his debut with the film Heropanti in 2014, he had declined offers to work in the remake of the acclaimed TV serial Fauji. Previously he had turned down Subhash Ghai's offer to play his father Jackie's role in the remake of the super hit film Hero. However Tiger chose a very contemporary subject and a simple character for his entry in Bollywood. It was the film Heropanti that got him his much awaited recognition. The film however was a big commercial disappointment.
In Heropanti, Tiger Shroff made his debut along with the new comer Kriti Sanon. The film had foot taping music and popular songs but that did not do the movie any good. Later Tiger came with Baaghi and Flying Jatt both met with almost the same fate at the box office.
Tiger's upcoming project includes Munna Michael which will be based on dance. It is presently in the production stage.