News & Gossip
This Strong BB12 Contestant Will Be EVICTED, Twitter Brutally SLAMS Bigg Boss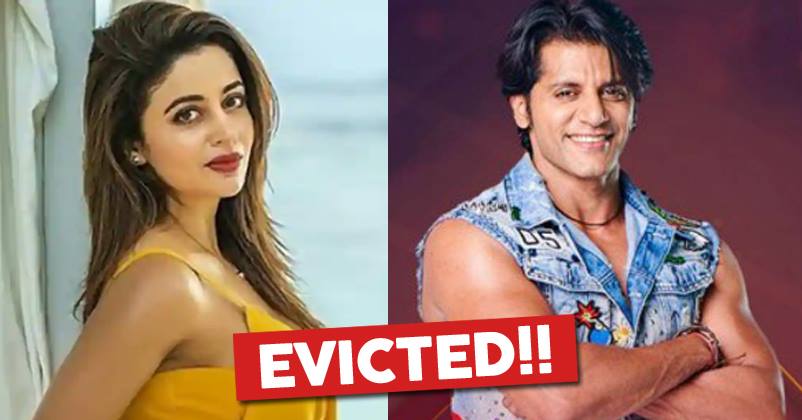 There were lots of ups and downs this week inside Bigg Boss house. Everyone was shocked when mid-week eviction was announced. Three contestants S Sreesanth, Neha Pendse, and Karanvir Bohra were nominated for mid-week eviction.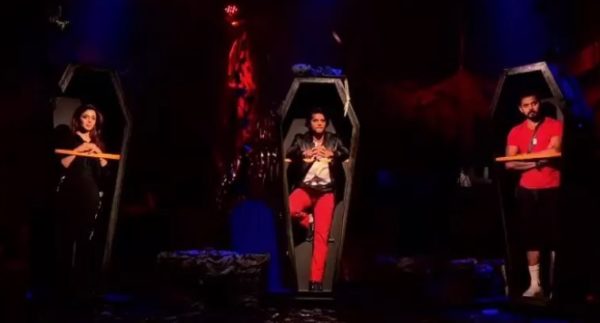 Bigg Boss asked other housemates to name one from the nominated contestants, who don't deserve to stay inside the house. Neha got the maximum votes followed by Sreesanth, whereas Karanvir got no vote. However, Bigg Boss soon announced that only public's votes matter as far as the elimination is concerned so the contestant with the least amount of vote will be eliminated. He announced that Sreesanth got the least amount of votes and will be eliminated from the house. After all this drama, instead of eviction, Sreesanth was sent to a secret room and will accompany Bhajan King Anup Jalota. Sreesanth and Anup will track all the activities of the housemates.
If that was not enough, Bigg Boss gave the biggest shock of them all. Bigg Boss announced that one more contestant from Karanvir Bohra or Neha Pendse will say goodbye to the Bigg Boss house.
Now, It is reported that Neha is expected to be kicked out of the house this week. It has left fans furious and they are slamming Bigg Boss for unfair treatment and eliminating one of the strongest contestant, who is the contender for final.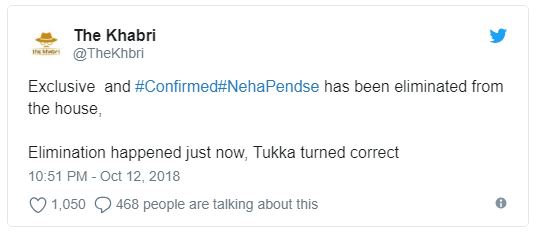 Many fans are already complaining that they made a mistake by watching Bigg Boss 12. If Neha gets eliminated, they won't watch the show for the rest of the season. Some of the others are slamming makers for evicting all the celebrity contestants and keep commoners inside the house.
Read More: Bigg Boss 12: Fight Between Contestants Over Kaal Kothri Gets More Intense And Ugly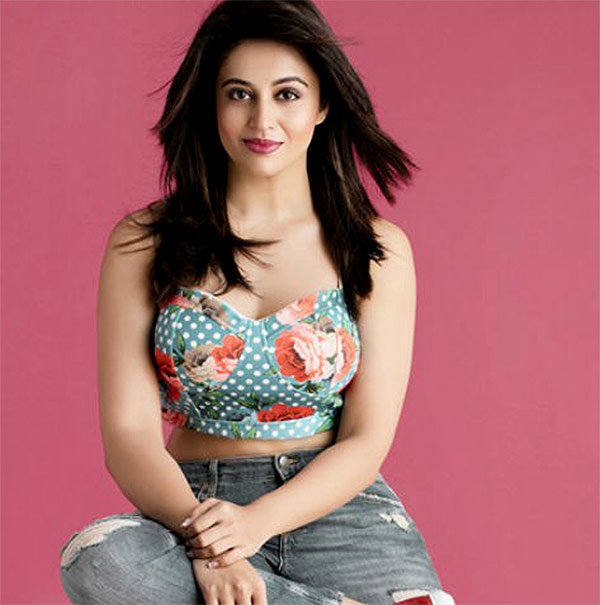 This Is How Twitter Reacted:
1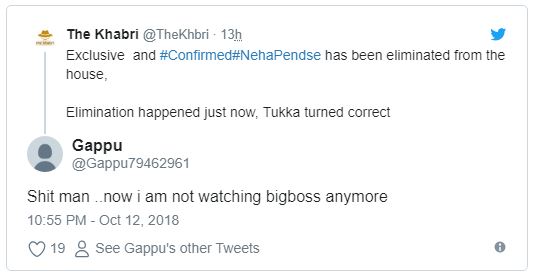 2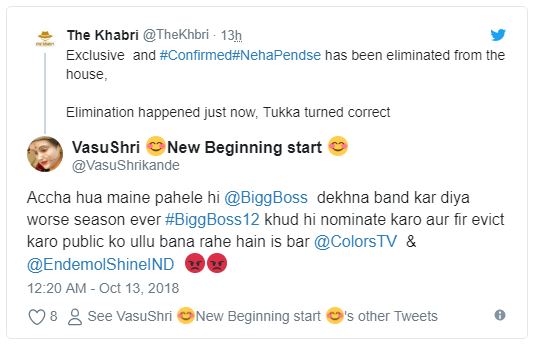 3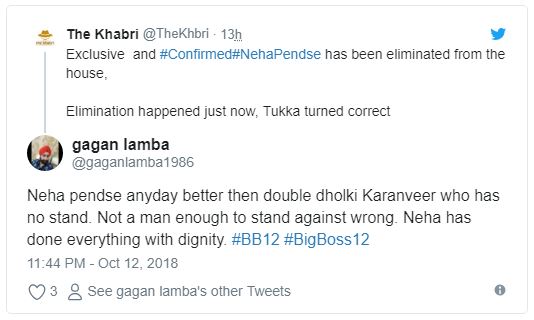 4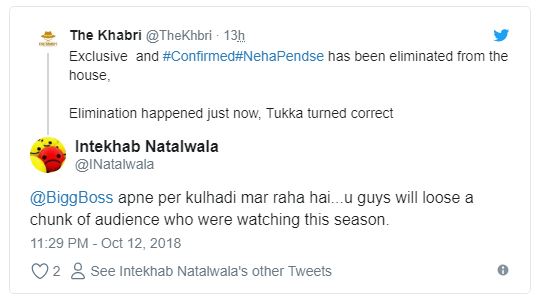 5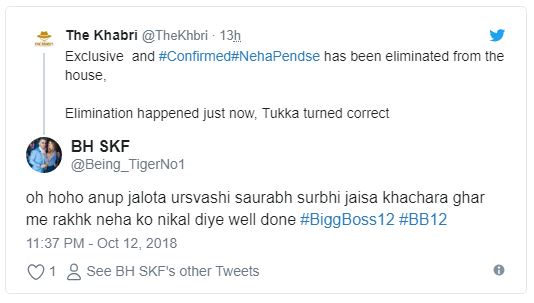 6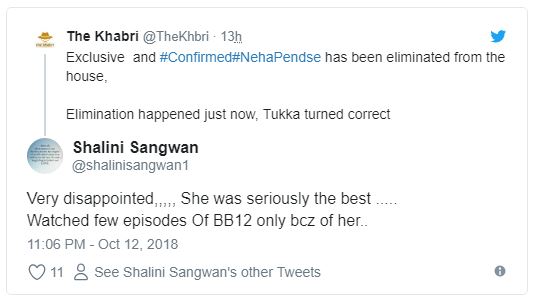 7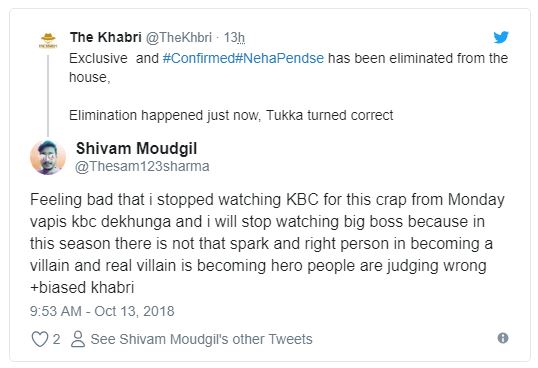 8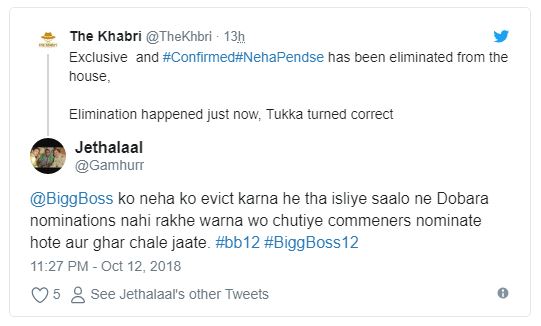 9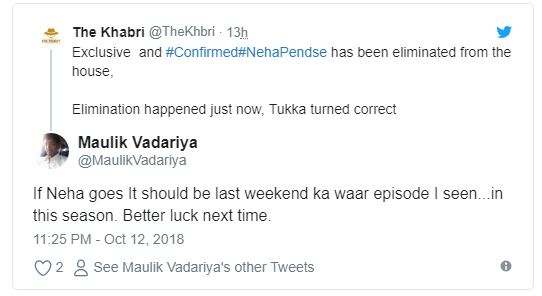 10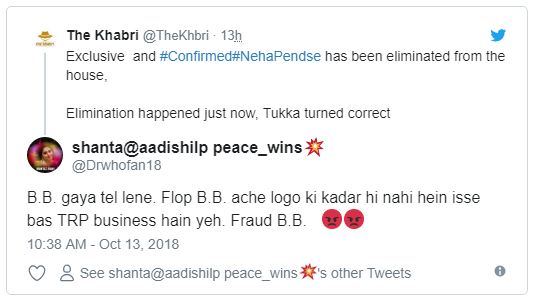 11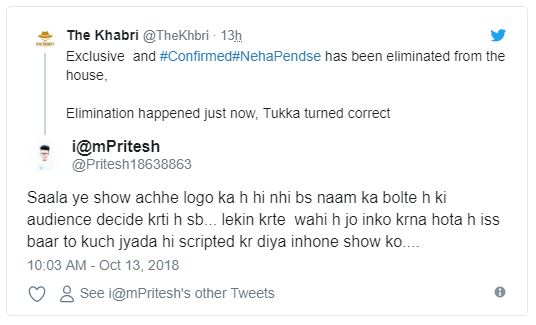 12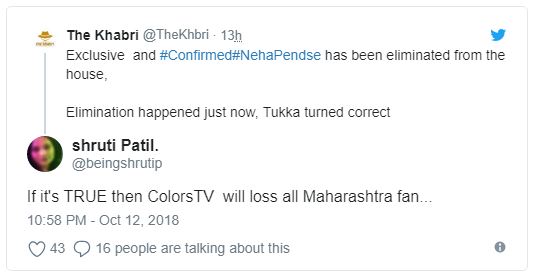 13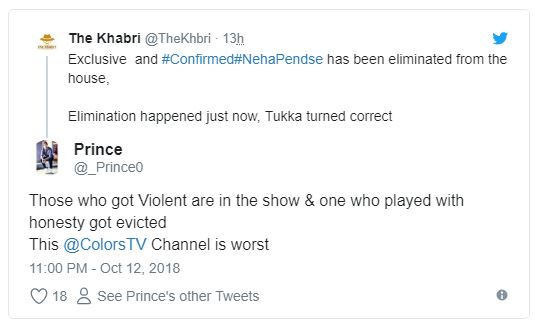 14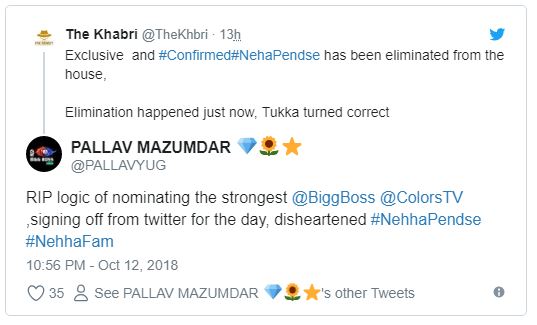 What do you think? Tell us your thoughts in the comment section down below. Stay tuned for all the latest Bigg Boss news.