News & Gossip
This Naagin Dance In A Wedding Is On Another Level, You Can ' t Miss The Video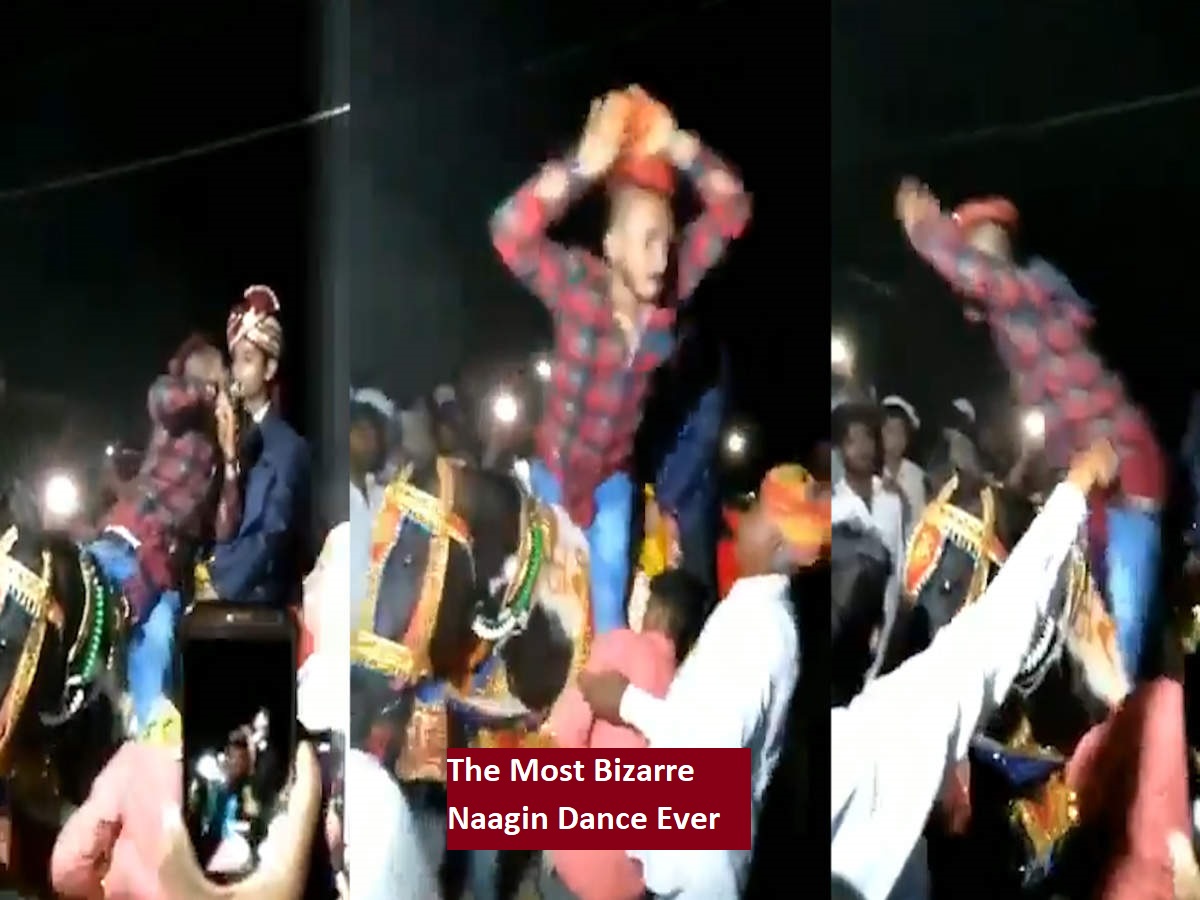 Wedding in India is nothing sort of a festival. It brings all the family and friends together and goes on for days. One thing that seriously completes an Indian wedding is Naagin dance. Yes, you read it, right. Naagin dance is a must at our weddings.
Currently, a video has gone viral on the internet and social media that shows the most bizarre Naagin dance you'll ever see in your life. In the video, one can see a baarati completely stealing the limelight from the groom.
Watch The Video:
https://twitter.com/Madan_Chikna/status/1127227555495464960
In the video, a man can be seen dancing sitting in front of the groom on the horse. He was in his own world. Seeing all those moves, I am speechless. The most interesting part about the video is that the groom doesn't even bat an eye. The dancer was also picking money from the groom's lips.
Indian weddings are always filled with some interesting and hilarious moments, but this one was something else. From drunk uncle dancing to fufa complaining about things, these things can happen only in India. However, this man has raised the bar and we believe it would be tough to beat.
This Is How Twitter Reacted:
1
Dulha be like,"is chutiye se class 5th mein hi dosti Tod deni chaie thi jab time tha."

— Adi (@snickersnee0810) May 11, 2019
2
https://twitter.com/iKaurRimi/status/1127297360072138752
3
Ab Yeh kya Dulhe ko dasega

— Sachin Das (@PrinceRages) May 11, 2019
4
https://twitter.com/royal_pratik77/status/1127514576449417216
5
https://twitter.com/trollkars/status/1127235347132215296
6
https://twitter.com/anupam5566/status/1127420878461882368
7
That dancing guy is like problems in my life and me in red shirt (care taker of horse)trying to control the problems

— workholic (@ronish10) May 11, 2019
8
https://twitter.com/Zaved84189716/status/1127590012147474432
9
Isse dekhkar to original anaconda dar k bhag jaayega 🤣🤣🤣😁😁😂😂😁

— Aryan Jain (@AryanAj12) May 12, 2019
10
At 12sec and 22 sec, one guy is actually pointing to the groom and suggesting to put money in his mouth! That is savage!

— Pradeep Bihani (@bihanipradeep) May 11, 2019
What do you think? Do tell us your thoughts in the comment section down below.