Bigg Boss
Ever Wondered Why Luv Tyagi Gets Saved From Elimination Everytime? Here Is The Answer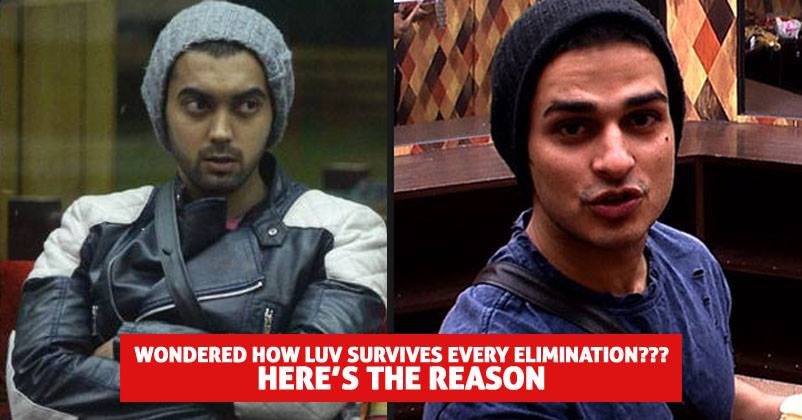 Bigg Boss 11 is getting interesting as the day progress. The finale of the most controversial reality show is around the corner. The scenarios in the house have become intense. However, the most surprising incident of Bigg Boss 11 would be Hiten Tejwani's elimination. No one in the wildest dream would have expected that, after all, everyone was thinking that he would be a finalist. In the process, Luv Tyagi has emerged as one of the strongest contestants in Bigg Boss 11 house. In fact, he is getting saved week after week.
Luv Tyagi's survival has come as shock to everyone from the housemates to viewers. Luv entered the house as padosis and was least popular. For quite long, he was considered as the weakest contestant. However, everything changed when Hiten got evicted and he got saved. In last few weeks, he has been playing the game pretty amazingly. In the beginning, he used to do whatever Hina told him to do. But, he started playing the game in last few weeks. Now, even we started to wonder about his popularity.
If you are also wondering why Luv Tyagi is getting saved every time he gets nominated, we have answers for you, folks. The main reason behind it is Tyagi community. Yes, Tyagi community is responsible for Luv's never-ending Bigg Boss journey. They have come together to save their favorite Luv.
There are several videos on the internet, where his friends and neighbors from Delhi NCR region are doing everything to get him as many votes as possible. In these viral videos, they are appealing everyone to vote for Luv.
Watch the video:
                                         1
https://www.instagram.com/p/BdOnbd9nPlW/
          2
https://www.instagram.com/p/BcmAxWtFjbI/
3
https://www.instagram.com/p/BdXGlpsH__9/
4
https://www.instagram.com/p/Bc4cMXVnaFZ/
Now, you know why Luv gets saved from elimination. It is pretty cool that someone is going to such length for their favorite contestant. Tell us your thoughts in the comment section down below.