News & Gossip
THIS is what helped Katrina Kaif stay calm post Break-up with Ranbir Kapoor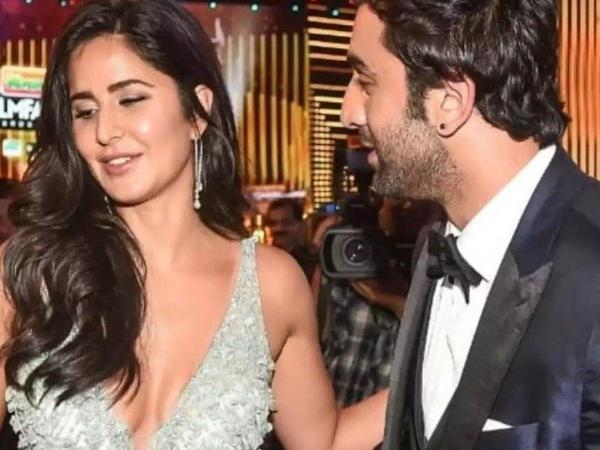 Katrina Kaif was in a serious relationship with Ranbir Kapoor since the year 2013 and it went on for three years before they called it quit in 2016! The two were so much in love that they already had been living together! There were news making rounds that Ranbir Kapoor's family too had approved of it but things turned ugly in a span of time and the two parted ways! While Ranbir Kapoor is with Alia Bhatt these days, Katrina Kaif continues to stay happily single!
https://www.instagram.com/p/BwJpsGOAwmg/?utm_source=ig_embed
Although we saw Ranbir Kapoor and Katrina Kaif hugging each other friendly at the Filmfare Awards 2019 where he came with Alia Bhatt, the two have never openly spoken about their break up and we still cannot deny the fact that Katrina Kaif has undergone major emotional transformation ever since their breakup! In a recent interview while talking about maintaining work-life balance, Katrina Kaif said, "Right now I'd say my life is 80% work and 20% personal. But it's not in our control. Right now, there's a lot of work happening. I take it as a good thing. It wasn't in my control when my personal life…got over", said Katrina adding, "It's hard to know exactly why things happened. But I have a different take on it. "Ok fine—it [the break-up] sucks, it's terrible, this is the worst thing in the world, my life is over. Let's sit here and believe this, even for just two minutes. Do we feel good about things? No." But if you really believe in your god, your universe, you'll feel much better. The reason I feel that I should say this is because there are young girls who might be listening to me. They might find something that helps them. I may see a person and think, "Oh, she's got everything", or "Oh, she doesn't struggle like I do". But you know what? You don't know that. Everyone struggles. The most important thing is to learn. We are all trying to work and achieve, in spite of our fears and insecurities. You don't wake up one day and discover that it's all gone. You have to push through it."
https://www.instagram.com/p/BwmZk5-A5vT/?utm_source=ig_embed
She had earlier said, "I had to break before I could proceed to rebuild myself. I had to unravel and feel everything that had happened…I had to take full responsibility for my part in the equation, what I could and should have done better, and accept that the parts that I was not responsible for were not my problem. One thought that helped me when I was at my lowest was something my mom told me, So many girls and women go through the same thing, you feel you are alone, but you are not. That thought was very comforting. I've always been emotional. I'm a Cancerian and a sensitive soul. I'm not going to lose that or change that for anyone. But what I have learnt is that as a woman, you must protect
and maintain your identity. Your sense of self-worth comes from within and not from another person. You come into this world alone, and you leave alone. That's something you should not lose sight of. I'm not saying be guarded in love. No, love with all your heart. Being in a relationship is beautiful and I have a lot to give to a person. But I know now that nobody else gives you your identity."
Stay tuned for more updates!