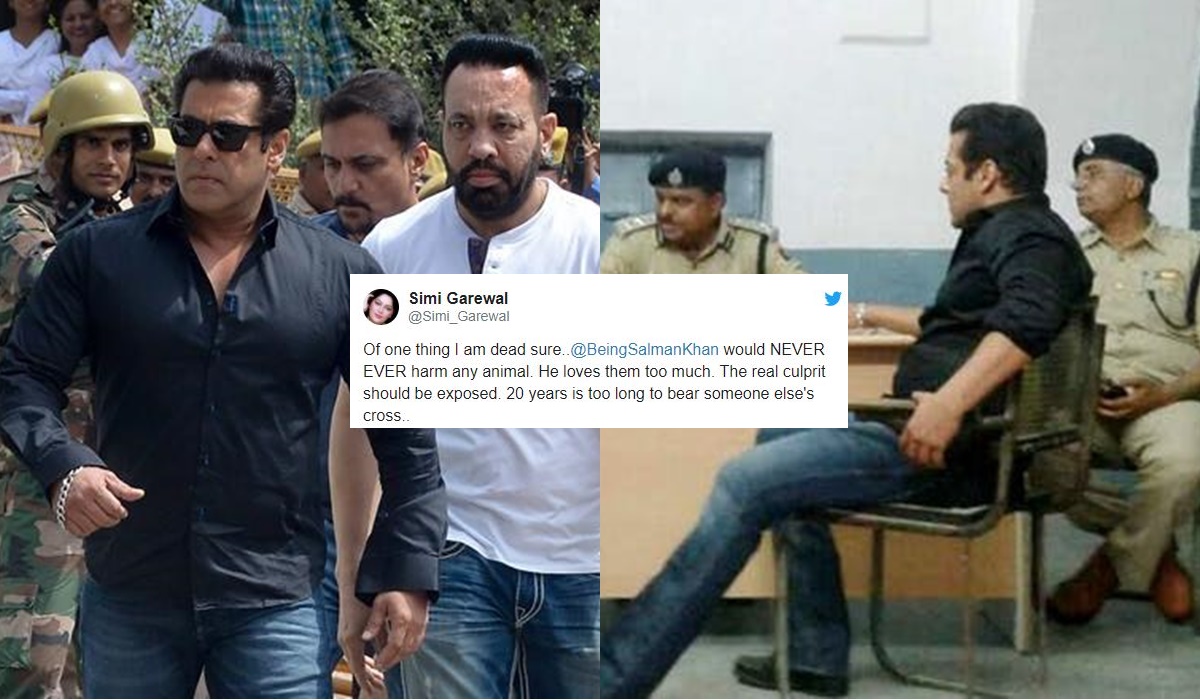 These Celebrities Are Firm That Salman Khan DIDN'T KILL THE BLACKBUCK
A Jodhpur Court verdict on Salman Khan's Blackbuck Poaching Case has made everyone shocked and sad. Salman was convicted of a crime he committed 20 years ago.
He has been given a sentence of five years imprisonment. Justice was served, at last, many believed.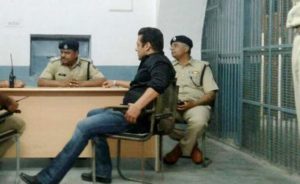 However, there are many celebrities and Khan's fans who consider this conviction is a joke.
Watch what Rajat Sharma said about the conviction. He said, "Punished 'for being a superstar' and not for being a culprit."
Huge respect for @RajatSharmaLive
For speaking the truth on national television
👏👏👏👏👏👏👏👏@BeingSalmanKhan #WeLoveYouSalmanKhan pic.twitter.com/orXXfFqRBQ

— PaNi❤MaNan (@SabaNsaba531) April 6, 2018
Kabir Bedi thinks that five-year jail term is too much.
Feeling very sad that Salman Khan has been sentenced to 5 years in prison for allegedly shooting a black buck. 5 years! The length of sentence seems excessive and must be appealed. @BeingSalmanKhan has all my sympathy and support. #WeLoveYouSalmanKhan

— KABIR BEDI (@iKabirBedi) April 5, 2018
Simi Garewal thinks that Salman Khan is not the real culprit.
Of one thing I am dead sure..@BeingSalmanKhan would NEVER EVER harm any animal. He loves them too much. The real culprit should be exposed. 20 years is too long to bear someone else's cross..

— Simi Garewal (@Simi_Garewal) April 5, 2018
See what Vikas Gupta tweeted for Salman bhai!
Just jotted down what I really feel about @BeingSalmanKhan and this current scenario . Backlash is expected but 😊 You stand for what you feel is right . pic.twitter.com/skQ4zbfiMS

— Vikas Gupta (@lostboy54) April 6, 2018
Shotgun Junior expressed his support for Salman Khan.
The law has taken it's course but what's worse is how ignorant individuals who have no idea about what actually happened that night, are passing their judgement on the matter. My concern, support and love for @BeingSalmanKhan won't change based on what others think. #Salmankhan

— Luv S Sinha (@LuvSinha) April 6, 2018
See other celebrities showing and showering support.
वाह रे क़ानून! Rape और Murder के Victims चक्कर पर चक्कर लगाते रहते है उनका कोई Insaaf नहीं। एक आदमी @BeingSalmanKhan जो कितनी Charity और Proper टैक्स भरता है। उसको 20 साल पहले Incident के लिये फँसा रखा है! #IStandWithSalmanKhan #BlackBuckPoachingCase

— मनवीर महाराज सिंह (@imanveergurjar) April 5, 2018
Extremely saddened by hearing about @BeingSalmanKhan , I have full faith in the law, and I hope they get lenient on behalf of the great humanitarian work that he is doing. #Salman Khan #WeSupportSalmanKhan #BlackBuckPoachingCase

— Naved Jafri (@NavedJafri_BOO) April 5, 2018
The law takes its course. Can't argue it. But at this point in time I just feel helpless and my heart goes out to @BeingSalmanKhan and his family. Reason, cause the last thing @BeingSalmanKhan is, is a criminal.I feel this is too harsh. I do hope he gets the relief he deserves.

— arjun rampal (@rampalarjun) April 5, 2018
Also Read: Irrfan Khan's 'Blackmail' Had A Poor Opening; Minted Rs 2.81 Crore At The Ticket Counters