News & Gossip
The Kapil Sharma Show Highlights: Salim Khan Stole The Limelight From His Sons Including Salman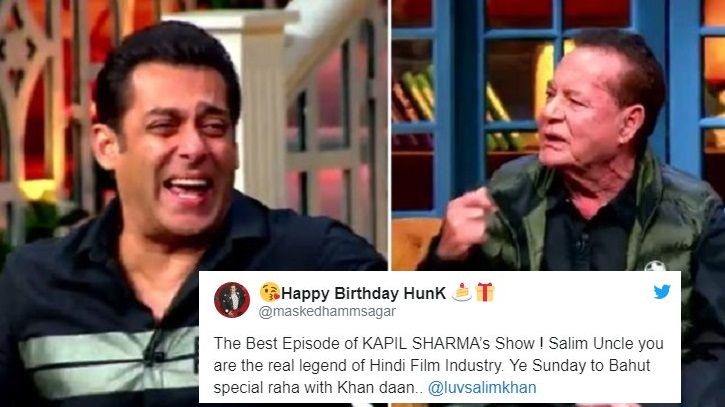 Ace comedian Kapil Sharma has made his comeback with The Kapil Sharma Show Season 2 and boy we are glad he did. This weekend episode of TKSS was graced by Salman Khan, Arbaaz Khan, Sohail Khan along with their father Salim Khan. The first episode of TKSS featured Khan brothers, whereas Salim Khan made his entry on the Sunday episode and how.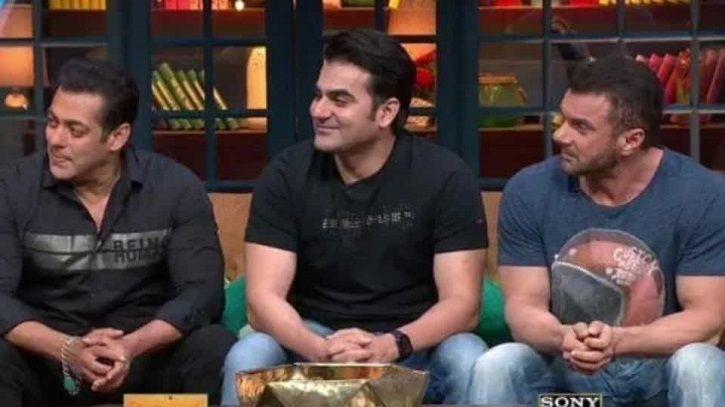 Interestingly enough, Salim Khan was the one who grabbed all the limelight and his son Salman, Arbaaz and Sohail were no match to Salim Khan Saab, as he took us to a laughter ride. Scroll down and check out the highlights of the show.
If you have seen the episode, you know what we are talking about. The episode was so hilarious that you'll fall on the floor laughing. Scroll down and check out some major highlights.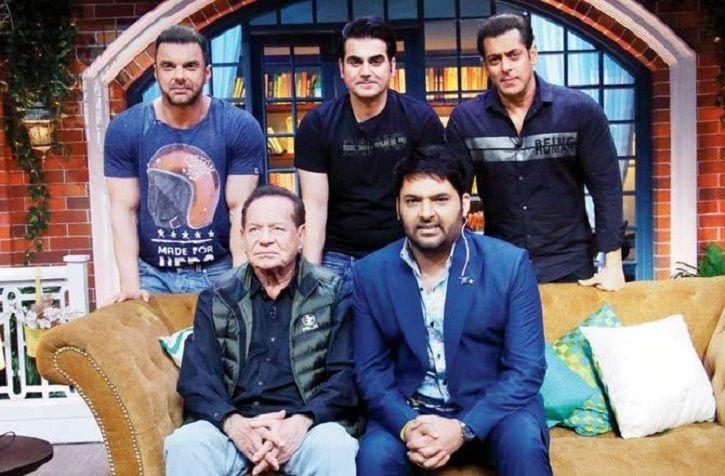 When Salim Khan revealed that a man named Ganesh got more importance than him. Whenever he came to his own house, he would see Ganesh being served coffee, snacks, and tea among other things. He used to wonder if he was related. However, to his surprise when he asked Salma about him, she said, "He's the man who leaks the question papers for our sons and that's why the special treatment."
Salim Khan talked about Arbaaz's dilemma about his profession. Despite taking a singing class, Arbaaz Khan was not sure if he should pursue singing or cricket. Once Arbaaz asked his father if he should continue singing or take up cricket, to which, he replied "Cricket". Arbaaz further quizzed if he has seen him play cricket, to which Salim Khan said, "No, but I have heard you sing!"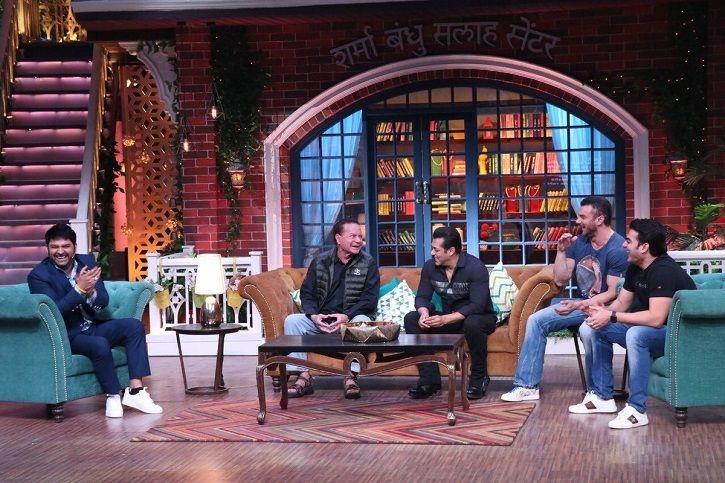 He also talked about the time when he gave his car key to a guy he thought was the driver. After hitting his car and bus for the two days, the guy finally confessed that he came here for the cook job and he didn't tell because Salim Saab didn't ask.
Salim Khan revealed that all his servants are working for them because they couldn't get a job elsewhere. In fact, the help with his wife Salman Khan came at the time of their marriage still works for his family. He also appeared on the show.
After watching last night episode, we are sure that Salim Khan is one of the funniest people in Bollywood and a true legend in every sense.
This Is How Twitter Reacted:
https://twitter.com/maskedhammsagar/status/1081967314214387712
Mere Life। Ka Sabse acha Show
Aaj Ka episode
Love u Kapil paji @KapilSharmaK9
Love u Salman sir
Aap 3 Bhai Bollywood k Jan hai@luvsalimkhan @BeingSalmanKhan #TheKapilSharmaShow #SalimSahabOnKapilSharmaShow

— Rohit Kumar (@Rohitofficial19) January 6, 2019
https://twitter.com/SNeelofer/status/1081978428969156609
Today saw d beauty of family love n bondness.. the great man with great teaching.."give luv to ur servants equal to family" thanks @KapilSharmaK9 sir to bring entire Khandan together.. best ever episode with @luvsalimkhan @BeingSalmanKhan #SalimSahabOnKapilSharmaShow

— Rohit (@rosky_hit) January 6, 2019
https://twitter.com/SalmanKFCNepal/status/1081967592594702336
@Tksshowofficial Aaj polkhol episode tha especially #SalimKhan Sahab. Abhi tak ka best episode tha. Pura Khan-Daan Ek Saath. #SalimSahabOnKapilSharmaShow @BeingSalmanKhan @SohailKhan @arbaazSkhan @KapilSharmaK9 On @SonyTV #KapilSharmaIsBack #TheKapilSharmaShow

— R.P.Verma (Rabi) (@vermarabin) January 6, 2019
Thank @KapilSharmaK9 and @SonyTV … for last night entertaining show … great show most entertaining show ever.. #SalimSahabOnKapilSharmaShow

— Team Salman Khan (@Team_SalmanKhan) January 7, 2019
https://twitter.com/Deepikachatur14/status/1081983884114436097
What do you think?