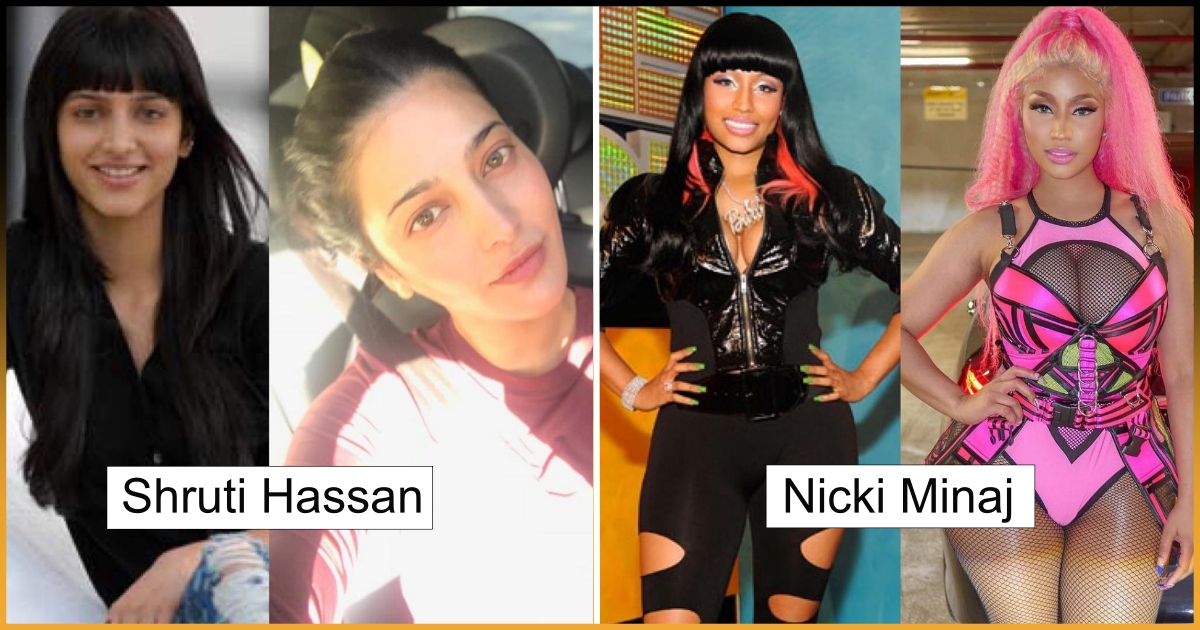 It's a new year and a new opportunity to wipe the slate clean! So why not start with our 10-day new year, new you challenge. It's the perfect way to kick off  2019 on the right foot and, new year is incomplete without a new challenge. When an internet challenge goes viral, people can usually expect the familiar cringe associated with watching teens eat cinnamon or people doing things they shouldn't be doing while blindfolded. But the latest challenge to grip social media is much more wholesome (we hope), and celebrities are especially obsessed with it. And Instagram is the best place to portray these challenges.
The 10 Year Challenge is simple, post a photo of yourself in 2009 beside a current 2019 one. Many people have taken the opportunity to gloat and show off their agelessness. Others have used it as a moment to show just how significant their glow-up has been, to varying degrees of hilarity. This looks really interesting!
Here are some of the best celebrity 10 Year Challenge photos out there
Reese Witherspoon baffles fans with ten-year challenge photos
This stunning American actress looked the same gorgeous 10 years before as now. She posted this photograph on Instagram which showed the captioned "Time sure does fly when you are having fun!!"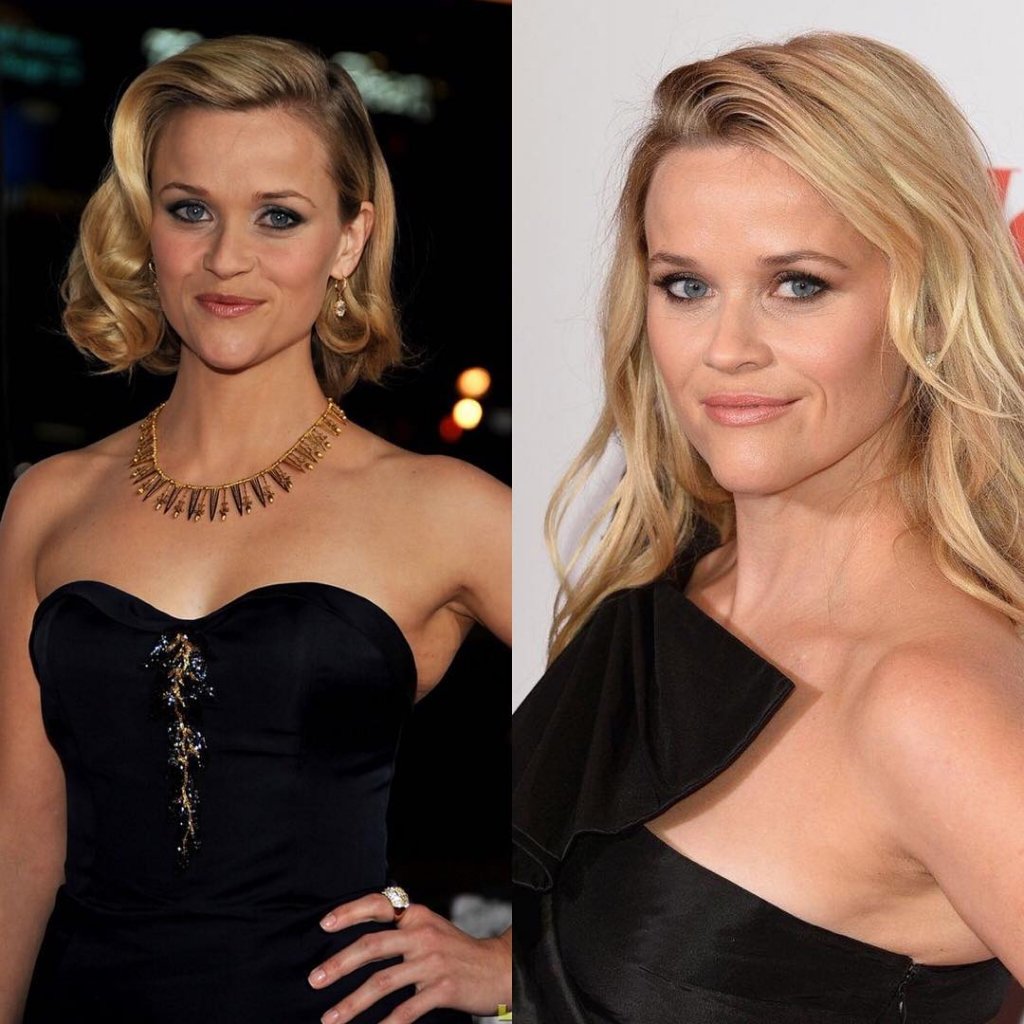 'You got younger!' Reese Witherspoon, 42, is compared to Benjamin button and Dorian gray by baffled fans after showing off her ageless appearance in a stunning 10-year challenge post
The actress joined in on the ten-year challenge with her own pictures. The side-by-side shots show Reese wearing different black dresses, but otherwise, she appears unchanged. Fans commented on the picture complimenting how well Reese has aged
People joked they couldn't tell which picture was the throwback picture.
Reese Witherspoon has baffled fans with her ten-year challenge
The 42-year-old big little lies actress decided to follow in suit of other people on Instagram and share a throwback picture of herself next to a current picture.
'Time sure does fly when you are having fun!!' Reese wrote for the caption after sharing two pictures of herself in black dresses that were ten years apart.
2. Shruti Haasan posts before after picture. Internet trolls her for plastic surgeries
10 Year Challenge involves a person sharing his/her picture from ten years on social media platforms. From Hollywood to Indian actors, many celebs have taken part in the ongoing challenge.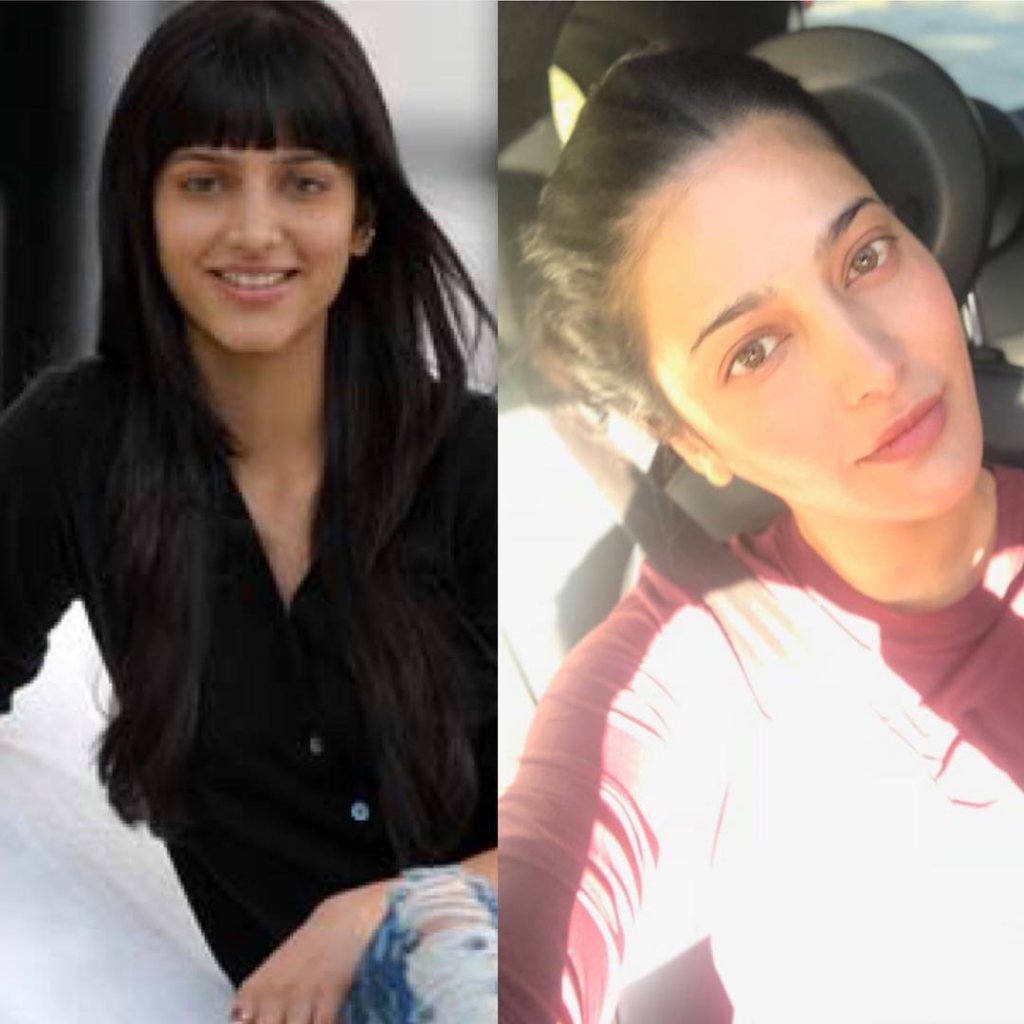 Shruti Hassan who is an Indian actress also played the 10-year challenge, which is the ongoing trend on social media platforms.
She shared a 10-year-old picture on Instagram as part of the 10-year challenge. In the old picture she is seen wearing no makeup but in the recent one, she is slaying with her beauty!
Shruti has gone through a tremendous transformation in the last decade. However, the actress seems to only miss the hair bangs that she had ten years ago.
She captioned it as" Ten years always miss my bangs but I deffo don't miss the ugly in-between stage of growing them out! 2009-2019 #10yearchallenge"
The picture received a great response on Instagram and got about 4 lakh likes. However, there were few toxic comments, which trolled the actress for allegedly undergoing plastic surgeries.
3. Ellen DeGeneres a photo of 2009 beside a current 2019 one.
Ellen DeGeneres is an American Comedian, television host, and actress. She compared his 2009 picture with 2019.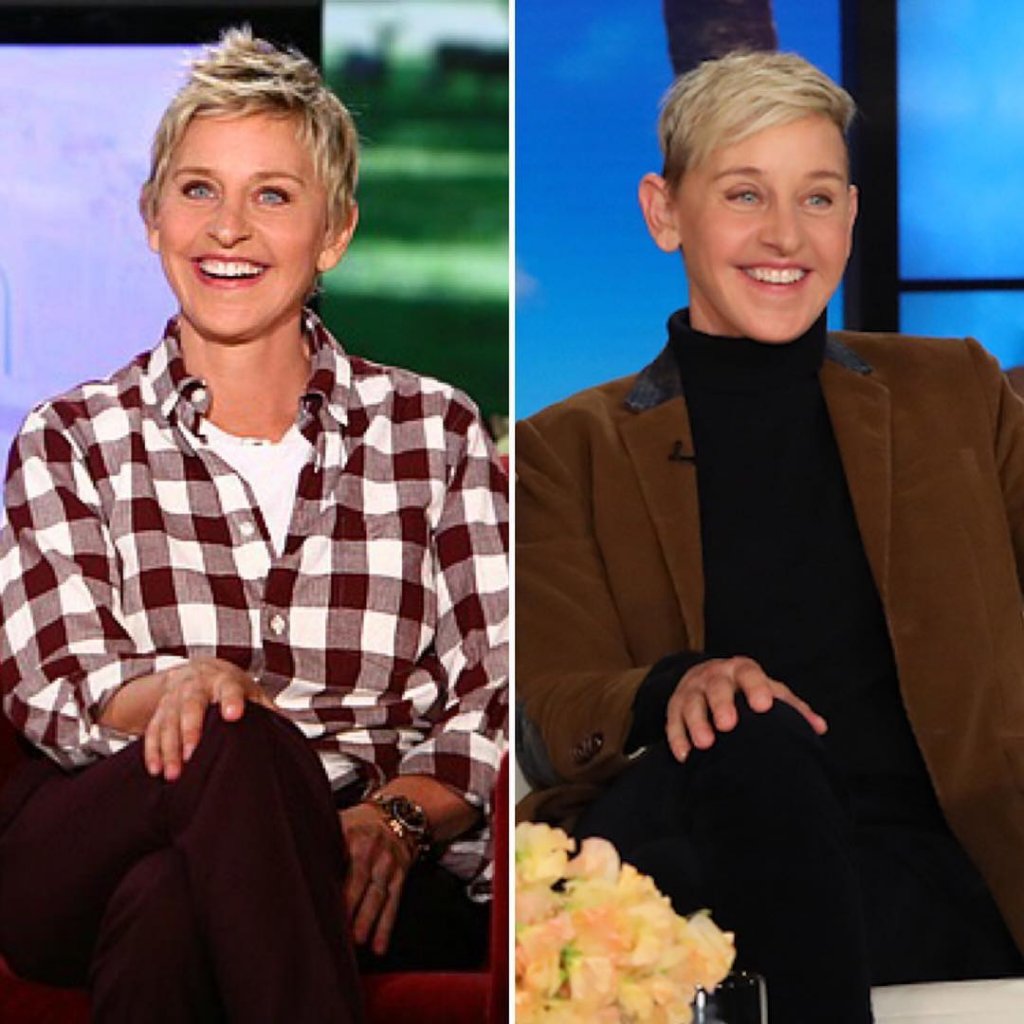 While it could be dispelled as a low key way for celebrities to show off just how flawless they are, celebrities like Ellen DeGeneres used the challenge to share just how much better your life can get in the space of a decade.
Ellen looked the same, looks like she has not changed even a bit including her every small detail. She captioned the picture as "#10yearchallenge. I never realized how differently I hold my hand now."
4. Karan Johar :
Bollywood Filmmaker Karan Johar took to his social media and shared his throwback photo with a very interesting caption.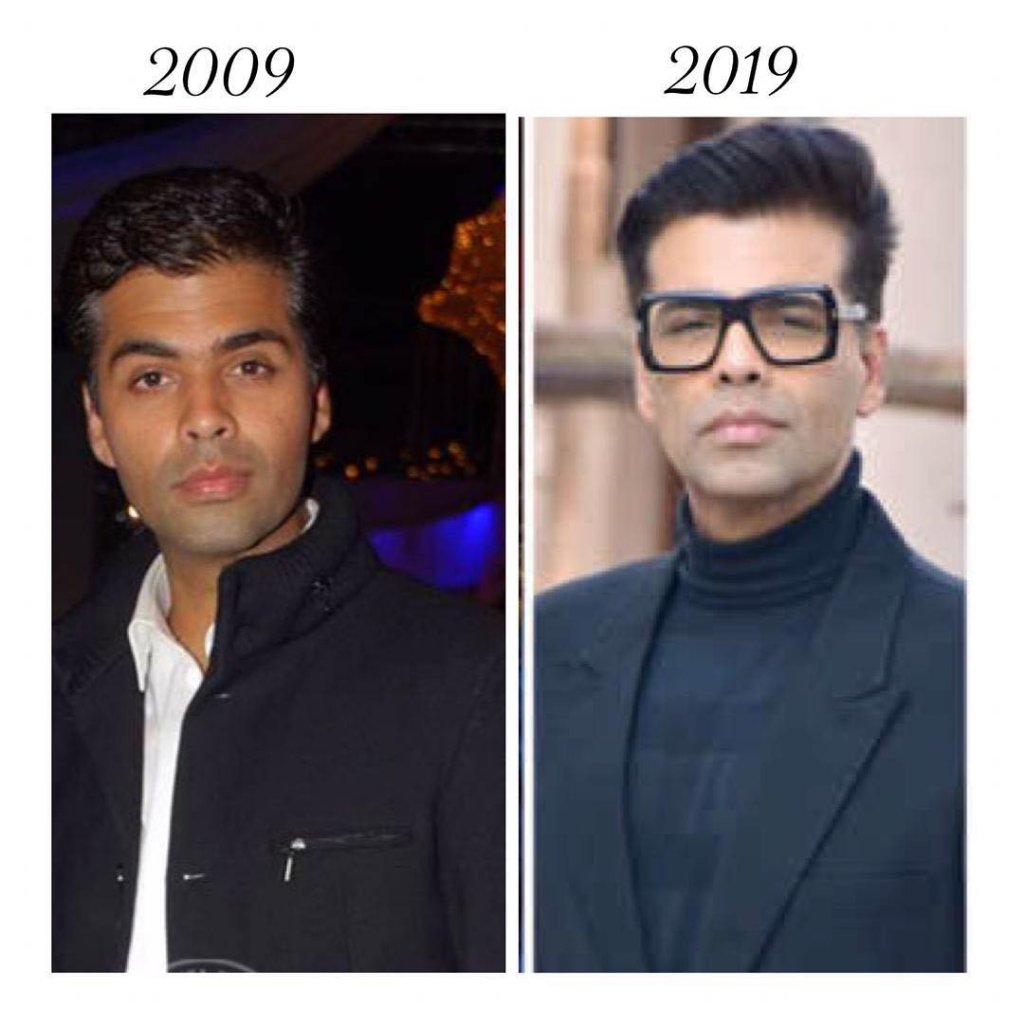 Karan Johar, the Indian director has undergone a drastic change in 2019. He looks much bolder, smart and confident as compared to his previous picture. He captioned the picture as " A decade!! High on hair dye but still resisting Botox! I hope this feeling lasts!! #10yearchallenge"
5. Raj Kummar Rao also shared his previous photo with the new ones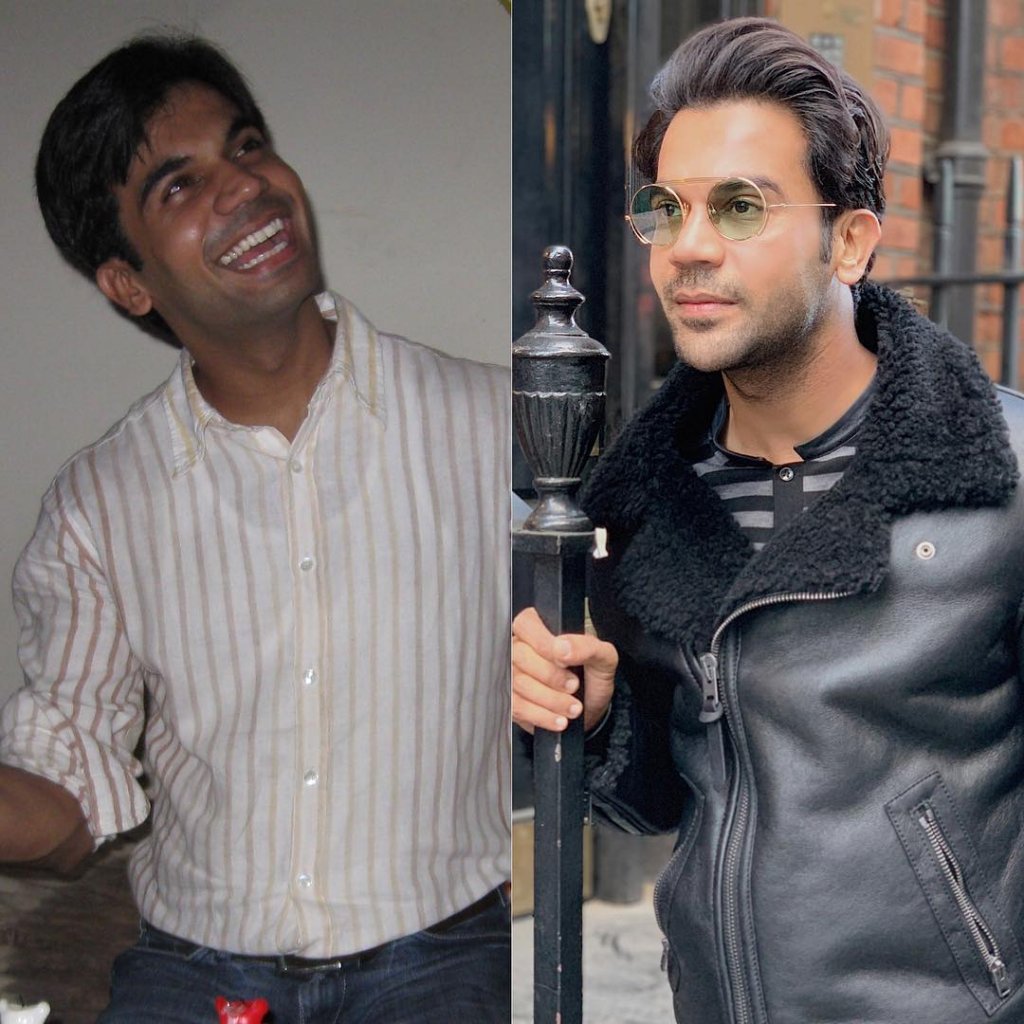 Raj Kummar Rao, who is an amazing actor has undergone a major change. His recent picture explains why all the girls out there are crazy for him. He inserted a caption saying" A decade later-Still happy; still at it; still learning to act. #10YearChallenge "
6. Padma Lakshmi posted a photo of herself in 2009 next to a photo in 2019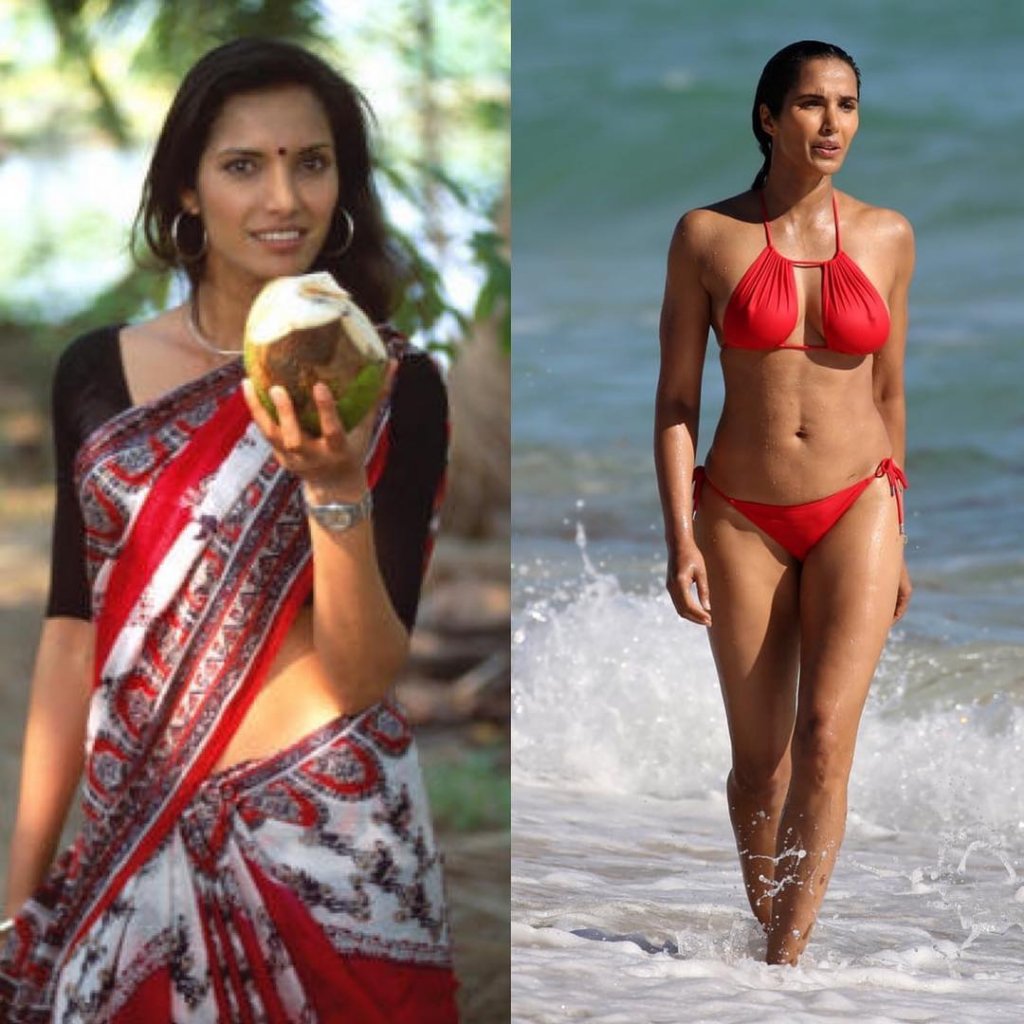 The two pictures look pole apart. In the old picture, she is dressed in a cotton white saree and looks quite simple. In the second picture, she does not doubt looking too hot to handle. That's called aging with grace, right?
7. Nicki Minaj also took the 10-year challenge
Nicki Minaj an American rapper has not changed a lot the only difference that is visible is her hair color change that has changed from black to red.