News & Gossip
'That was not an announcement', says Alia Bhatt on her declaration of love for Ranbir Kapoor at Filmfare 2019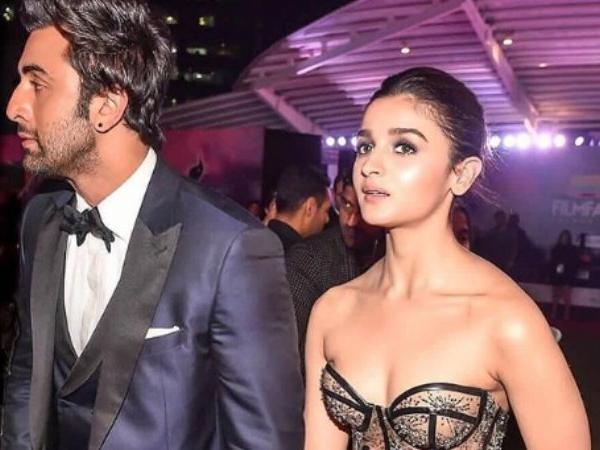 Alia Bhatt and Ranbir Kapoor have been together for quite a long time now and their wedding and engagement rumours are all over the place! But neither of the two have been as public about their relationship and as open as much the two were at the Filmfare Awards 2019! When Alia Bhatt won the Best Actress Award for Raazi, she said, "Tonight is all about love; there, my special one, I love you", she said pointing towards Ranbir Kapoor. TRhe two indulged in excess PDA by hugging and kissing each other which further made people wonder if it's their way to confirm or a sort of official announcement about their relationship status. So here's Alia Bhatt answering whether it was a public declaration of love for Ranbir Kapoor or not!
https://www.instagram.com/p/Bulx9mxHZeV/
When questioned if it was a public declaration, Alia Bhatt said, "That was not an announcement. And I don't need to defend what I did because it was very personal", said Alia. In fact, soon after this question, media also informed Alia about her mother Soni Razdan's concerns about she being too young to take a lifetime decision like marriage but Alia refused to react stating,  "I don't know in what context she said it so it's difficult to comment."
https://www.instagram.com/p/Bnx4Xh8H4lt/
Alia had recently also denied wedding rumours saying, "The only 'Roka' I'm going to is the restaurant in London. There's no roka happening for me. And why are you putting a year to my marriage?." On her equation with Ranbir she said, " It's not a relationship. It's a friendship. I'm saying this with all genuineness and honesty. It's beautiful. I'm walking on stars and clouds right now. The best part is that we're two individuals, who are living our own professional lives in its full form right now. He's shooting continuously. So am I. It's not a situation where you'll see us constantly together. That's the true mark of a comfortable relationship. Nazar na lage. In fact, there's a beautiful book titled My Brilliant Friend. Ranbir's my brilliant friend." Alia said this in her interview with Filmfare.
Stay tuned for more updates!