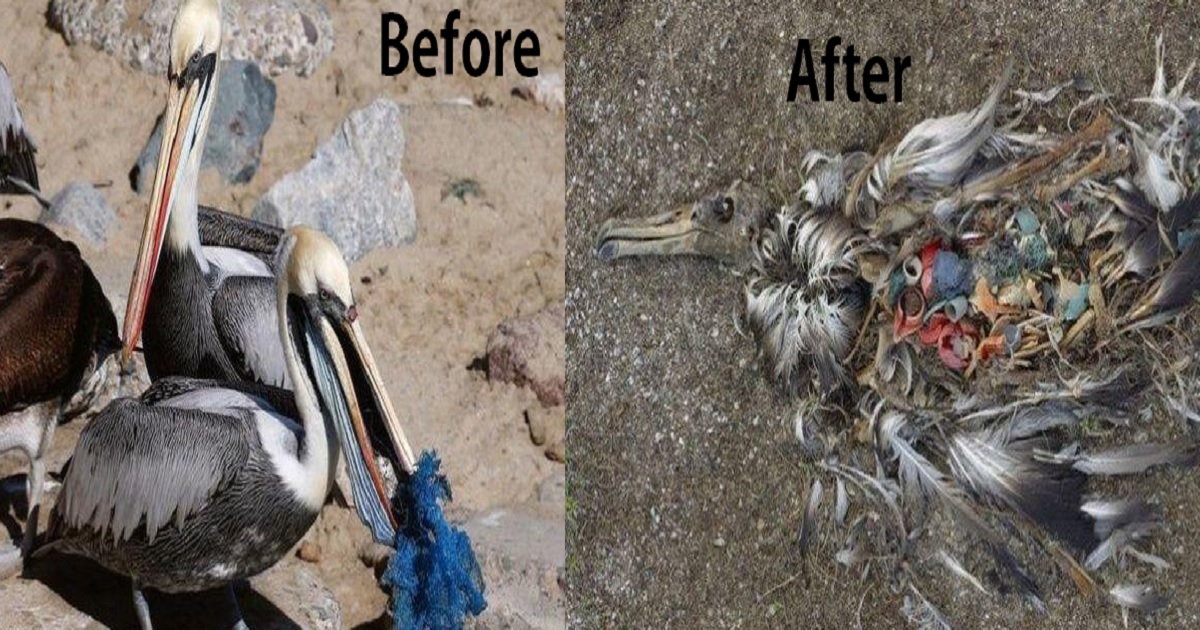 A time ago, Indian Forest Service officer Parveen Kaswan shared a photo of land filled with garbage in the middle of a forest. The worst thing was only that elephant was spotted walking alongside it. He later tweeted  with a caution,
'When cities expand, our dump yards also expand. #Forest land seems an easy target for them. This is what our plastic & other waste is doing to wildlife. A marvelous creature on human waste.' While the photo went viral, we hope something actionable comes out of this."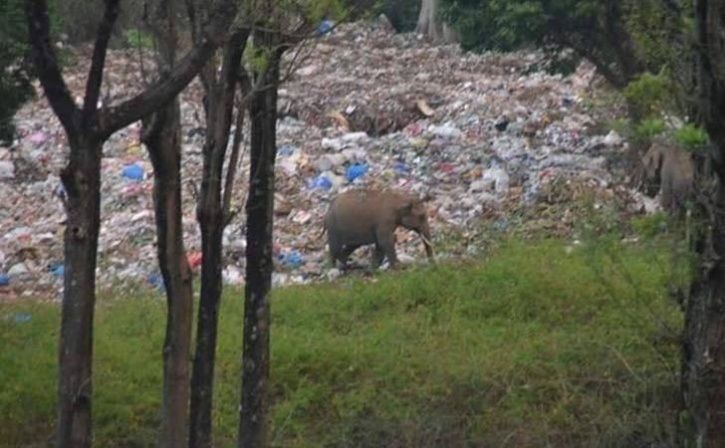 On June 1, 2019, sharks were seen lying next to plastic waste in Hann Bay, a highly populated place in Senegal's capital Dakar. The president of that place started a 'Zero  Waste Initiative'  to step up efforts against the dumping in public space.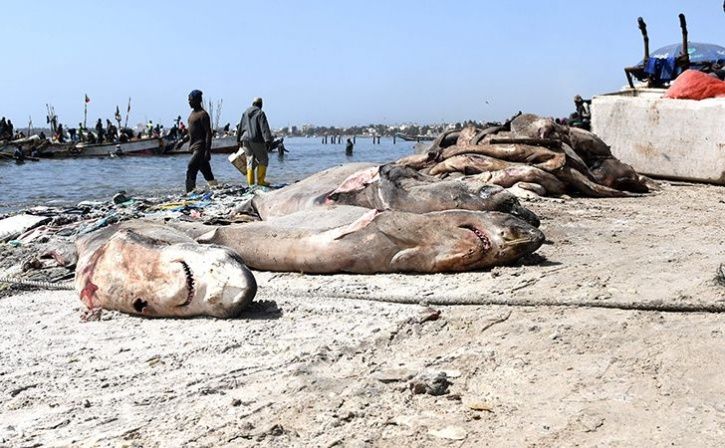 A pelican bird tries to eat a piece of fish that was entangled in plastic on the coastal edge of a beach in Valparaiso, Chile. later, the wastes from water bodies don't just affect marine life and the water quality but also birds. After the demise of the bird, we found this much plastic from the body.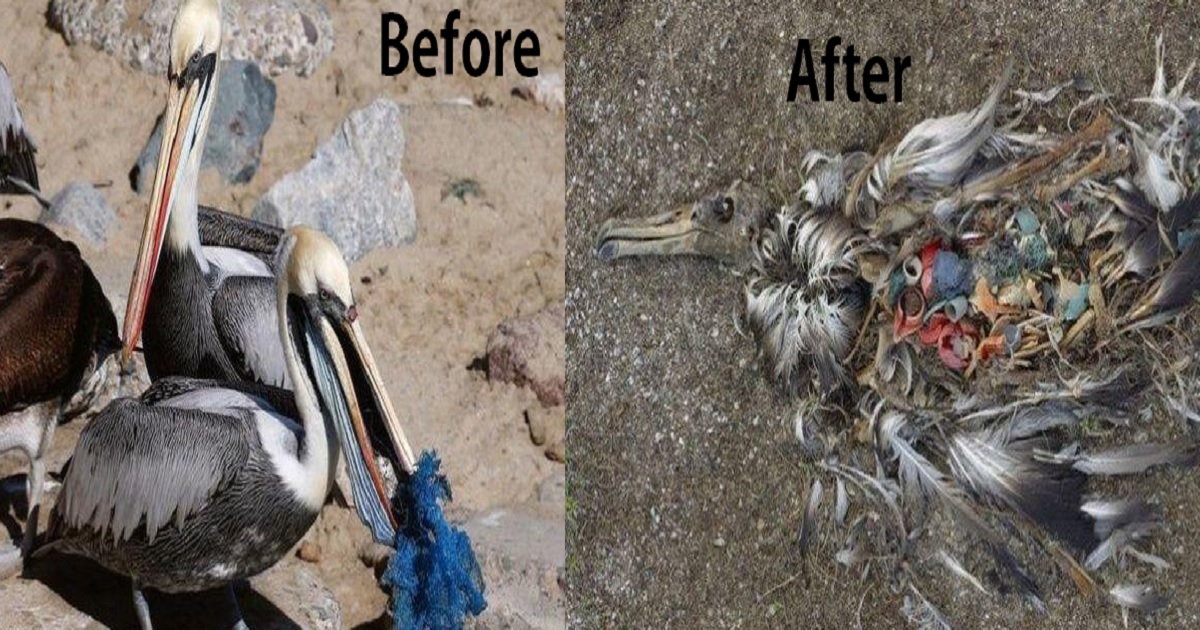 Not only plastic but the oil spills and waste from factories and humans have had a huge effect on marine life. This photo of a water body in Rio De Janeiro shows dead fish.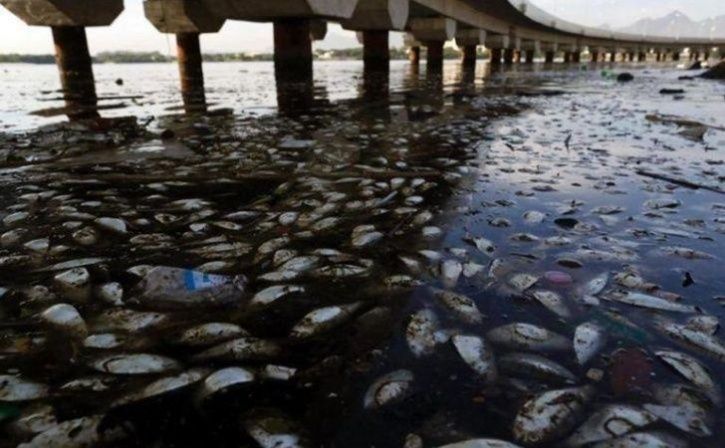 A dead penguin found near Dromana Pier, had its feet entangled in ribbons and balloons. It resulted in starving both ribbon and balloon are to be blamed for the demise.