Celebrity News
Taimur Talking In Mumbaikar Language, 'Aye Bhai Log' Loudly At Media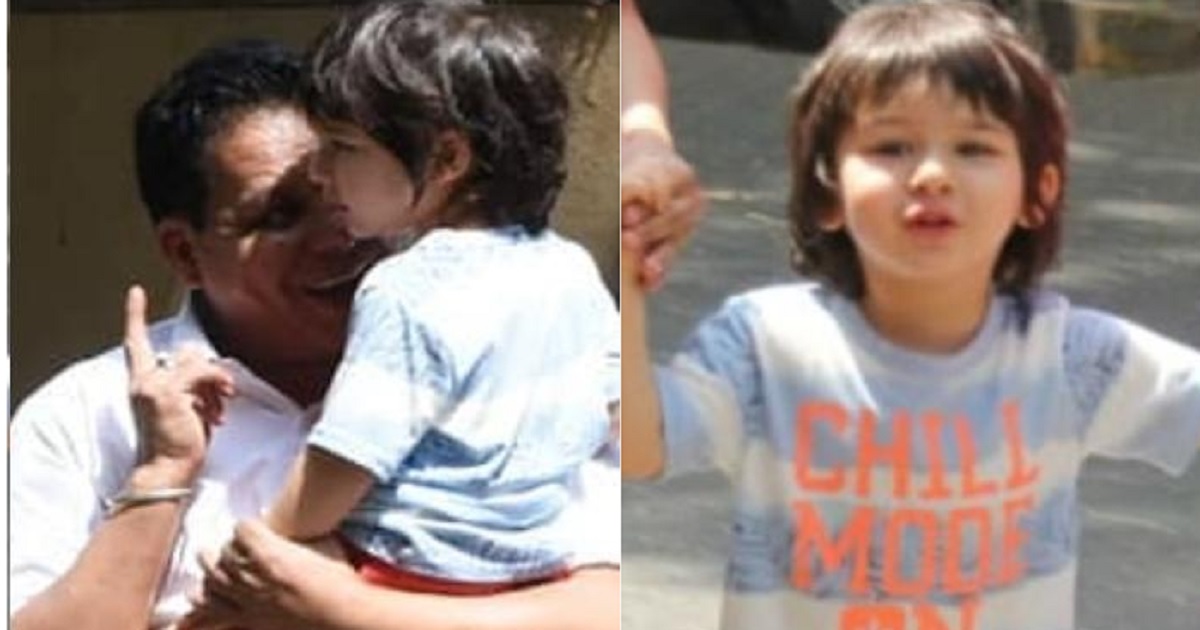 When Taimur was born and wrapped in a cloth in the hospital, that when his journey with media has begun. From looking at the media with his little eyes to saying 'hello', he has started growing with mode cuteness Within no time. He is the Adorable kid of the country and worldwide. Paparazzi became his friends when he said 'hi' to them. And it looks like now, Tim's relationship with his paparazzi friends has gotten deeper as we spotted him saying them with his Mumbaikar slang.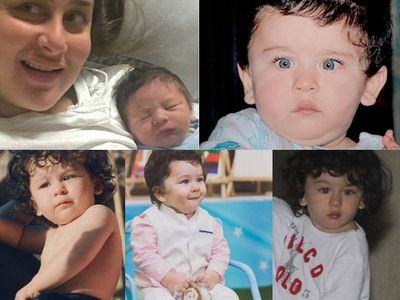 we got a brand new video of Taimur, wherein he was in the arms of his caretaker and he cutely calls the media people, "Aye Bhai log." While Kareena tried hard not to show her reaction, granny Babita is seen smiling at Taimur's cuteness. Video,
https://www.instagram.com/p/B9T61hFHf7x/?utm_source=ig_web_copy_link
A few days ago, The little munchkin spotted Taimur trying his hands-on gardening. The three-year-old looked super adorable as he had donned a white apron and was seen cutting leaves and grasses.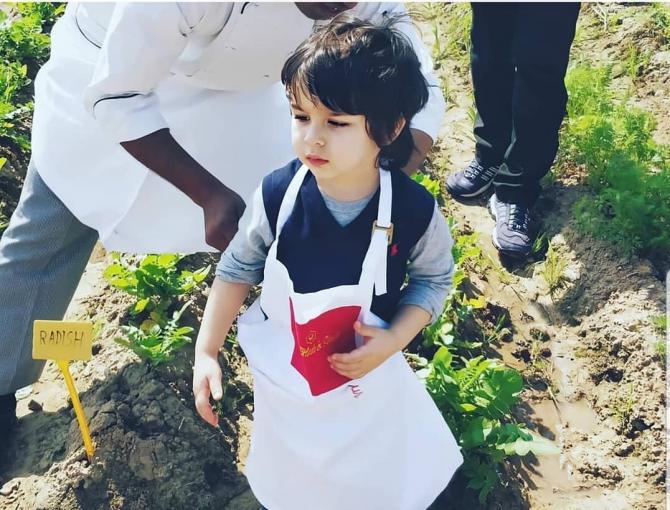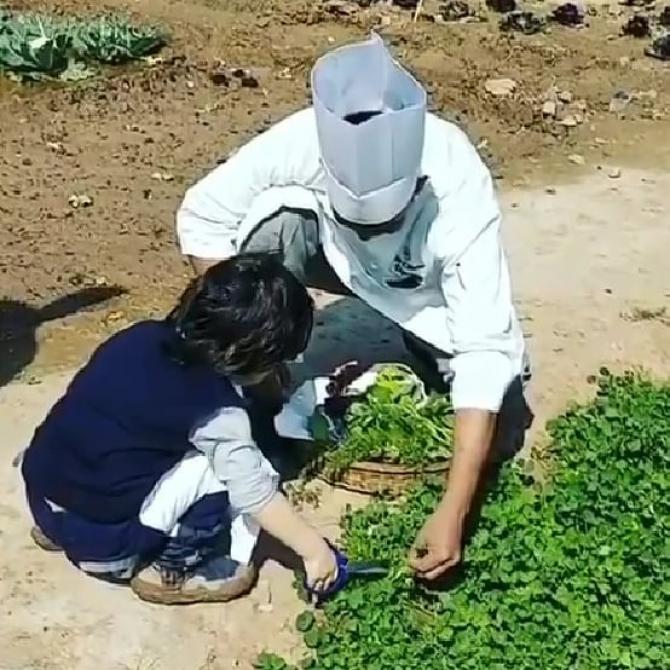 Taimur has started taking the experience of the fashion industry, the behind the scene of Saif and Kareena's photoshoot is really endearing. Hairstylist, Yianni Tsapatori had shared a video from the shoot in which Taimur is seen helping him in handling the hair blower in order to make Kareena's hair blow gently with the breeze.
https://www.instagram.com/p/B9HQXT-pE06/?utm_source=ig_web_copy_link
In an interview with the Mumbai Mirror, Saif had shared what he wants for his son, Taimur. He had said, "I can only hope he'll take it as it comes and develop a certain humility. Like Taimur, I too am lucky to be born a Pataudi, go to Winchester College, get work in the industry when there were others who were brighter and more talented. It was a privilege whose worth I didn't understand then. Hopefully, my son will be more conscious and conscientious. There's something special about him."