News & Gossip
Taimur hates THIS one thing about mom Kareena Kapoor, reveals Saif Ali Khan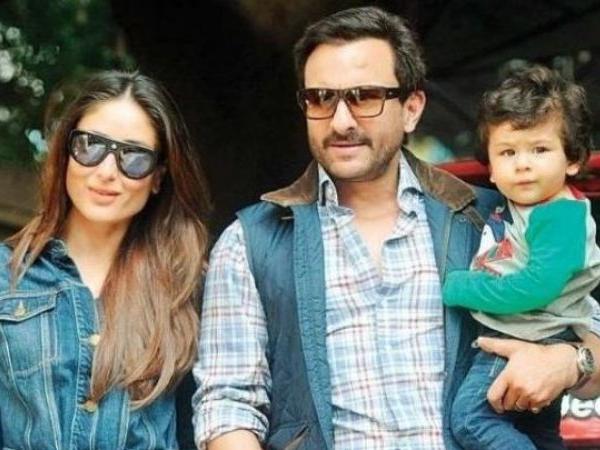 Taimur Ali Khan, the son of Kareena Kapoor and Saif Ali Khan, without a doubt is the most popular star kid with a huge fan base! People beyond a doubt are all the time very much interested in knowing what Taimur Ali Khan likes, dislikes, his routine, schedule, his play dates, his vacation with parents, his school and what not! Amidst this quest that the people have for Taimur, Saif Ali Khan reveals what Taimur Ali Khan hates about his mom Kareena Kapoor Khan!
https://www.instagram.com/p/BtiLT7FAG02/?utm_source=ig_embed
Saif Ali Khan reveals to a leading media house that Taimur Ali Khan doesn't give any reaction to the change in Saif's looks in the various projects he has done over time but Taimur does have a take on mom Kareena Kapoor wearing makeup! Saif said, "It doesn't seem to bother him. He also came to set when I was playing a Naga sadhu for Navdeep Singh and I had the dreadlocks and the beard… but nothing. I think he doesn't like to see his mother wearing make up, but he doesn't seem to care so much in my case." 
https://www.instagram.com/p/BtiPgDAggge/?utm_source=ig_embed
This truly is adorable on Taimur's part! Yet another Khan from the family, Sara Ali Khan is making a lot of news due to her debut and back to back successful movies in Bollywood! Stay tuned with us at Filmymantra for more updates on this and a lot more from Bollywood! DO write your comments, feedback and suggestions if any, in the comment section mentioned below!