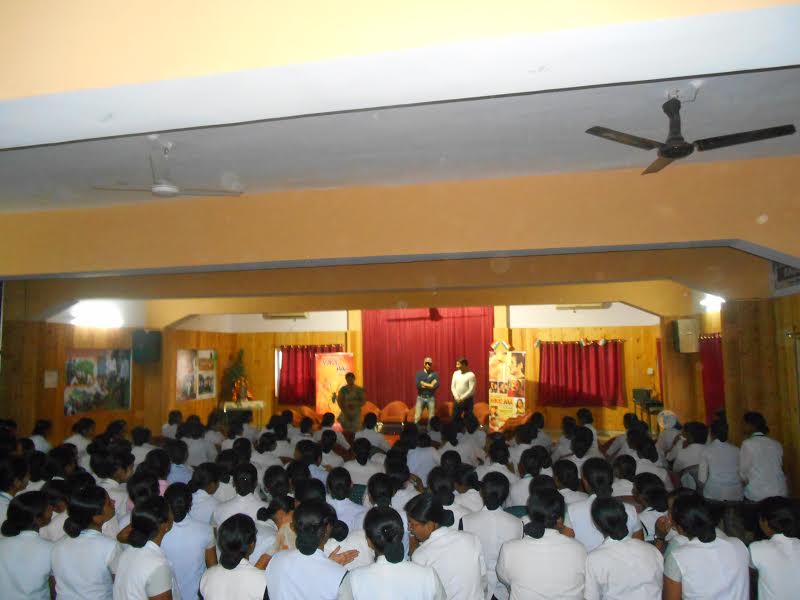 >  "Makad Jaala-A Political Trap"  movie   of "Sound Camera Action Creation " production  ,directed by Dinesh Kumar Sahu, is based on Student Teacher relationship.
>  How students get into wrong college company & get influenced by harsh political parties and even if teachers explain them the drawbacks of misusing Political Power ,
> how the students get influenced by 2 different Political leaders of 2 different parties .
> One Party believes that students are future of country and they should be given proper education while
> 2nd Party believes that  students should be given facilities like money, alcohol and gun power to so that they are under their control  and  between all this students get into trouble.
>
> When students need to get out of trouble the bad Political parties back off and then THE TEACHERS help them get out of the mess and show them the right path .
> Student thus understand that it is only the teachers who can guide them well and take them to the right track for their better future.
> This messgae is given to the sudents and parents in our movie "Makad Jaala-A Political Trap" by Dinesh Kumar Sahu.
Questions:
1. How will the teachers help the students get out of this Political Trap?
2. Will the students lose or win the battle of this trap ?
3. Wat is this "Makad Jaala"??
This is an entertainment package , a family entertainer and a story of your own college life!!
Do watch it!!
Thank You!