News & Gossip
Swara Bhasker Got Massively Trolled For Tweeting Pics Of Pakistani Condemning Pulwama Attack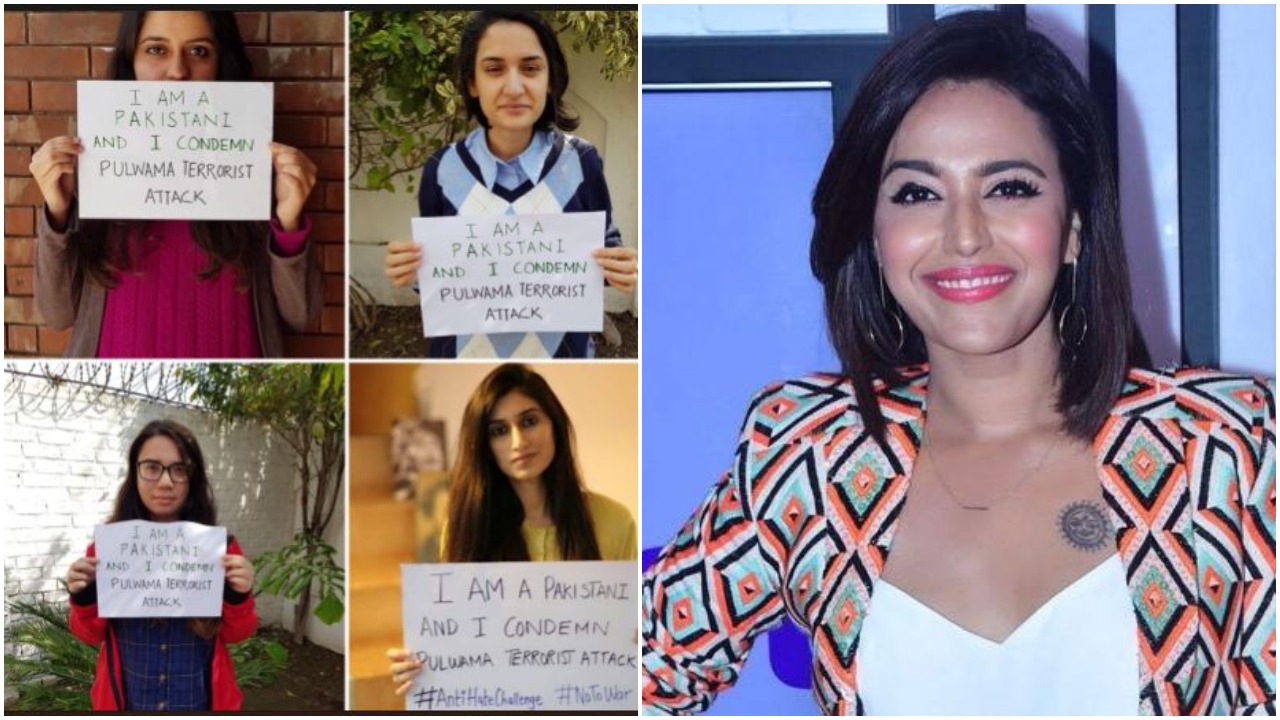 The appalling Pulwama Terror that took lives of more than 40 CRPF Jawans has shaken the entire nation to the core. People are still mourning and paying tributes to the martyrs Jawans. The whole nation came together in support of the families of brave soldiers who lost their lives in the deadly attack. It is the most discussed topic on social media with people demanding justice and revenge. The whole world showed their support to India in this emotional moment. However, nothing was said from the Pakistani side until now. Some young Pakistanis are condemning Pulwama attack by holding.
Pakistani journalist Sehyr Mirza started a campaign by sharing a picture of herself. She also urged other Pakistanis to join her in #AnitHateChallenge in criticizing the attack.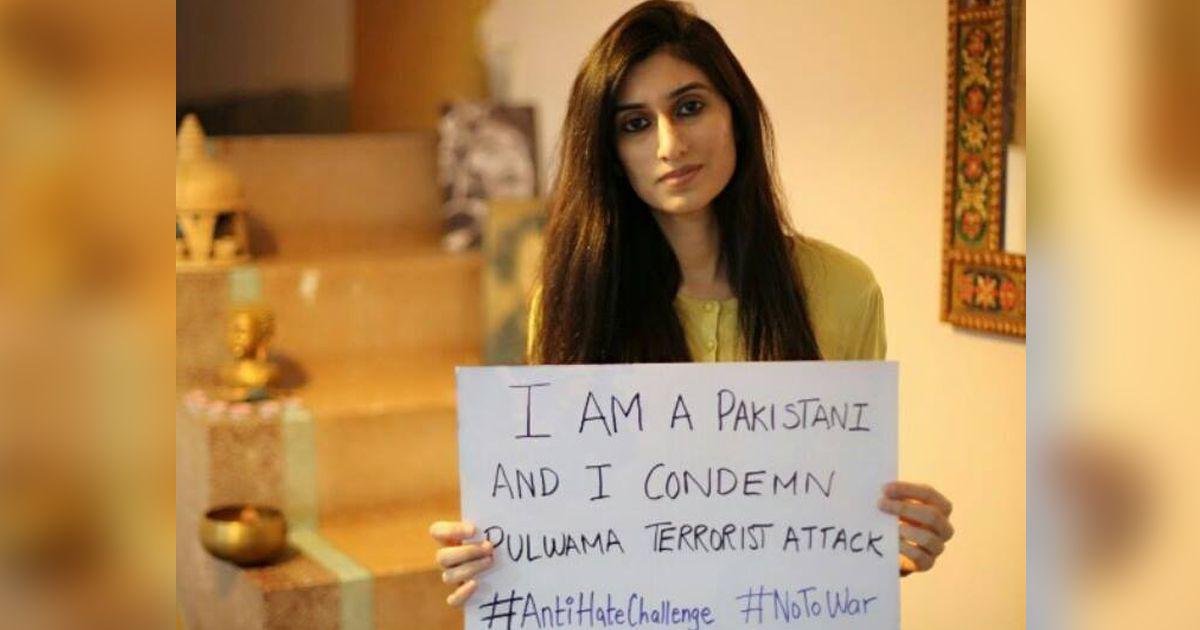 She wrote on Facebook, "We're deeply disturbed over the tragic terror attack that claimed innocent lives in India. I won't trade humanity for patriotism." She also added that blood of humankind is being shed irrespective of whether it is of Indians or Pakistanis.
Soon several other Pakistani joined her and started condemning the attack by sharing pictures of carrying similar posters.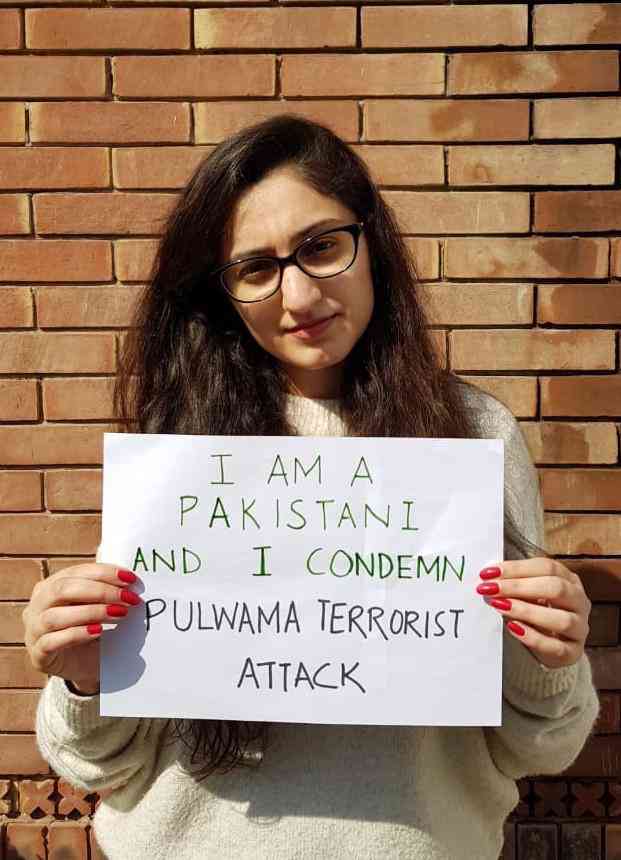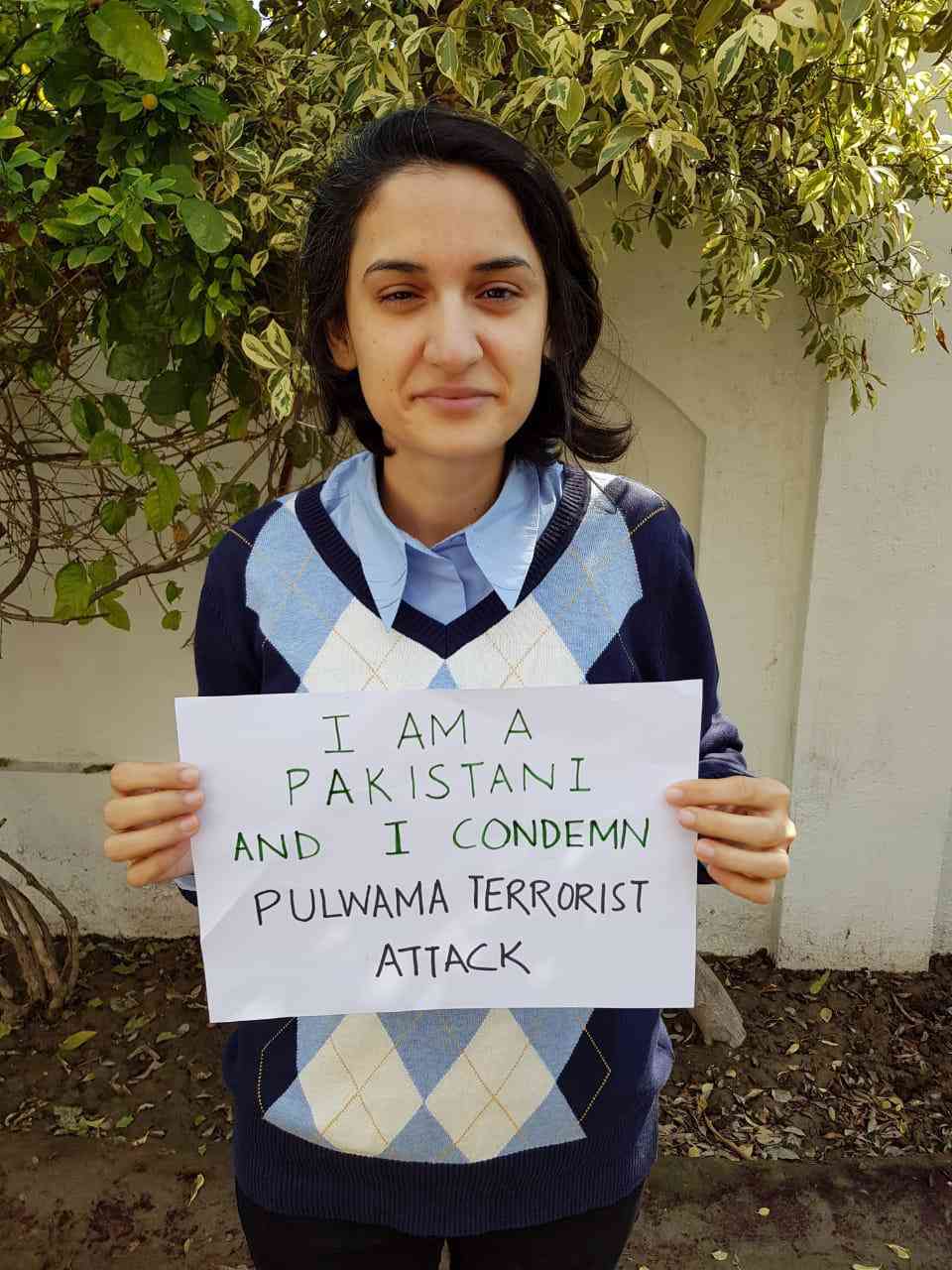 Bollywood actress Swara Bhasker who is mostly known for speaking her hearts out on various social and political issues took to Twitter to share a collage of young Pakistanis holding posters condemning Pulwama attack.
https://twitter.com/ReallySwara/status/1097978347982852097
Swara Bhasker's tweet has infuriated netizens, as they are brutally trolling her on the micro-blogging platform. Look at some selected Tweets:
1
https://twitter.com/rajanandbjp/status/1098068399974830080
2
Ha aur khat pe pathbreaking kaam karne main maza bhi aayega.

— Ankit (@Corrupt_INC1) February 19, 2019
3
I don't think it's 'Aman ki Aasha' type of 'tamasha' ……it's a paid propaganda to trivialize the anger & grief of India!!!!!

— Seema Choudhary (@Seems3r) February 20, 2019
4
Same stunt!
ड्रामा वही, प्रौप नया।

— शुभ्रास्था (Shubhrastha) (@Shubhrastha) February 20, 2019
5
What a coincidence handwriting are same in all play cards

— Thakur Shravan (@ShravanBJYM) February 20, 2019
6
https://twitter.com/Pagal_aurat/status/1098086055629078528
7
इतनी देर हाथ फ़्री थे?

— Riddhi (@Riddhi_DilSe) February 20, 2019
8
https://twitter.com/vik21_yadav/status/1098087415309369344
9
@ImranKhanPTI also sent a peaceful message today and we have definitely heard it.

— Akhanda Tripathi (@kaleen_bhaiya_) February 19, 2019
10
Do whatever drama you want… Pakistan will bleed and it will be avenged by Indian army. Except shithead like you no one is going to believe that beggar country.

— Haritha Varanasi (@vharitha17) February 20, 2019
What do you think?