News & Gossip
Swami Om Again Got Beaten Up For Speaking Against SC's Triple Talaq Verdict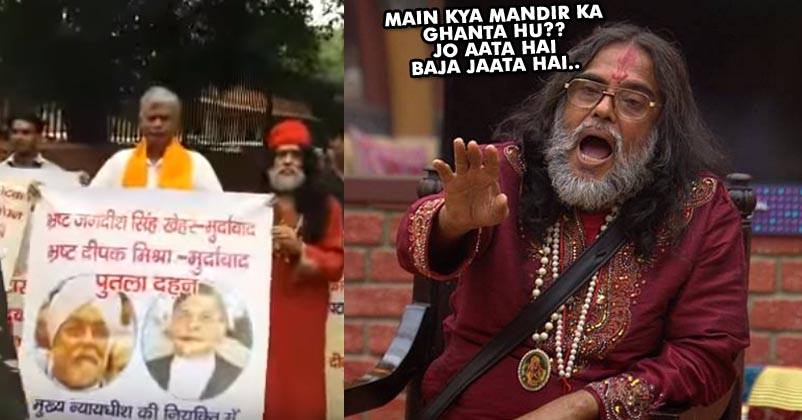 Bigg Boss famed Swami Om is again in the headline but obviously for getting beaten up. He for his nonsense acts again got beaten up by angry people. Om Swami was the most hated participant of Bigg Boss along with Priyanka Jagga because of his cheap antics and filthy remarks, he was thrown out of the Bigg Boss's house. Afterwards he was called on many news channel but their also he was insulted because of his own false claims and filthy language.
This self proclaimed God man is also charged for stealing at his own brother's shop. He is once again in the news because of his violence act outside SC. It seems like he have learned nothing from previous incidents. Swami Om is so stubborn that he never understands anything even after being insulted. In Bigg Boss also he was again and again warned but he never actually cared. Om Swami was thrown out for throwing pee at another contestant Bani J.
Once again he was beaten up outside SC by angry mobs. Om Swami stood against the Sc's verdict against Triple Talaq. As majority of people are happy about this decision by SC, this God Man stood in favor of Triple Talaq.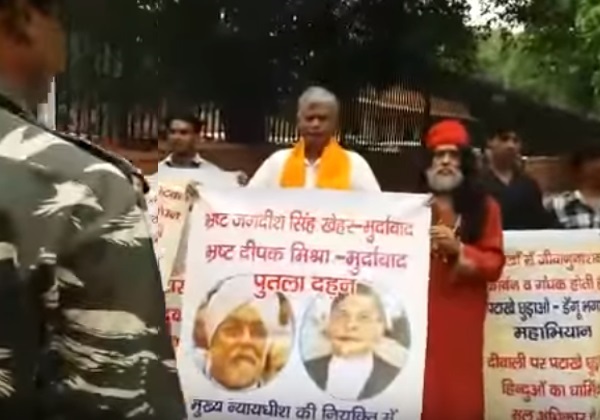 As we all know that few days ago five members of SC decided against triple talaq and now this practice is declared as unconstitutional by the court. Whereas, Swami Om protested against this decision along with his followers outside supreme court. According to him, this decision of triple talaq is 'illegal, sinful and retrograde'. He does not want Deepak Mishra to become the next Chief Justice of India.
Swami Om also added that this decision is a threat against the independence of men and on the other hand gives women more liberty. As he and his followers started to protest, angry mob thrashed them.
I hope this beating atleast bring him back to his senses and he start behaving like a normal person.
What do you people think? Let me know in the comments section below.