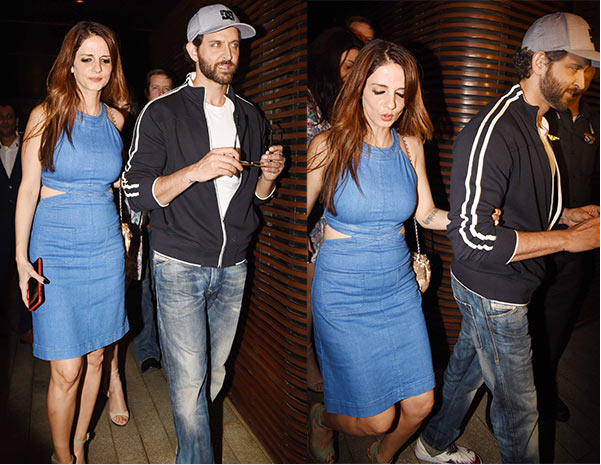 Sussanne And Hrithik Roshan parted ways at the start of the year 2016. They ended their marriage on a good note but it was one of the shocking news for their fans. Even after their breakup, Hrithik and Sussanne make sure that they give their ample time to their kids. During the Christmas time and New year, they both were together spending some quality time with their kids. At latest, they were spotted at a party and all we can say is love is still holding them together!
Also read: Hrithik Roshan SLAMS Tommy Hilfiger For MISUSING His Sons' Picture!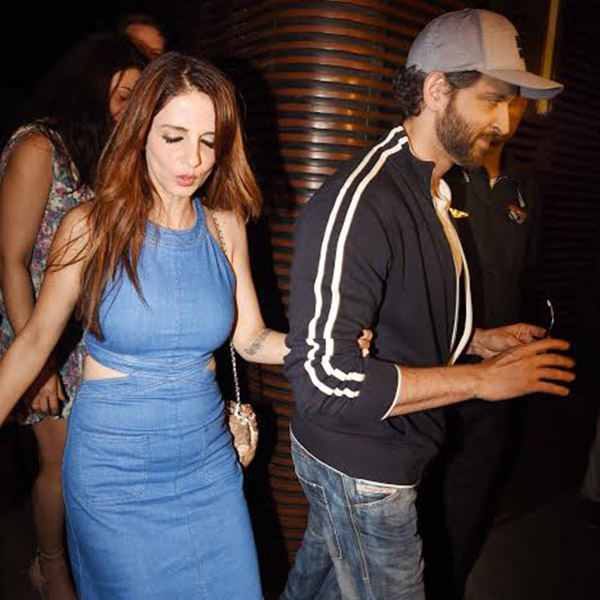 In the latest event, Sussanne and Hrithik spotted together. By looking at their pictures, one thing is sure that they were enjoying each others company. In the recent past, Hrithik Roshan always says that they are good friends and on talking terms. They didn't want to set an example but they are just enjoying their life like normal friends. Recently Hrithik Roshan said in an interview to DNA, "Sussanne and I are friends. We still love and care for each other. That's about all." He even said, "Sussanne and I are not trying to set any example. This is how we are. This is the kind of person I am and I don't think I can have anything that is not peaceful. Relationships should be healthy, mutually beneficial and add growth to both the parties."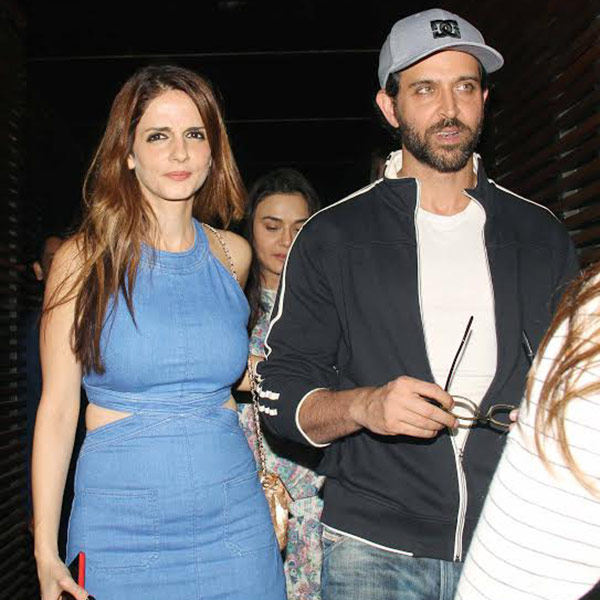 In one of the interviews, Hrithik said that he is enjoying his own company and living his life peacefully. Hrithik said, "I'm not dependent on another person, be it a friend or family or Sussanne, to have similar thoughts as me. I'm a peaceful person. The other person's opinion or intentions don't matter because whatever the case is, I'm the one who seeks peace and I'll make sure it stays like that." He further goes on to say, "I am surprised that I don't need that (love). I am not saying that I don't enjoy the company of women, I enjoy that a lot in my life, but I don't feel I need to fill any spaces. I am really leading a full life."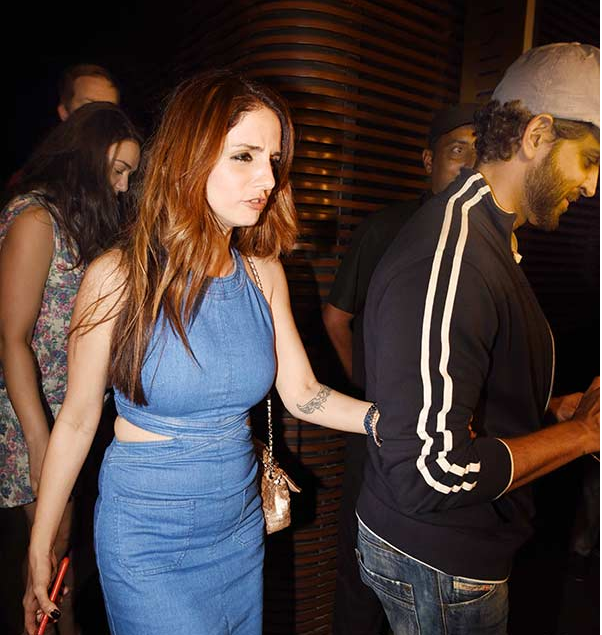 Overall, Sussanne Khan and Hrithik Roshan have chosen the different path in their life but they often come together for their children.
What are your thoughts about Sussanne and Hrithik Roshan photos? do let us know in the comments section below.
Also watch: Hrithik Roshan On Imitating Amitabh Bachchan's Voice | Kaabil | Yami Gautam | Filmymantra.com
https://www.youtube.com/watch?v=fxypAyzRJow