News & Gossip
Sushant ' s family lawyer holds Press Conference; Refutes claims of sister changing SSR ' s Medicines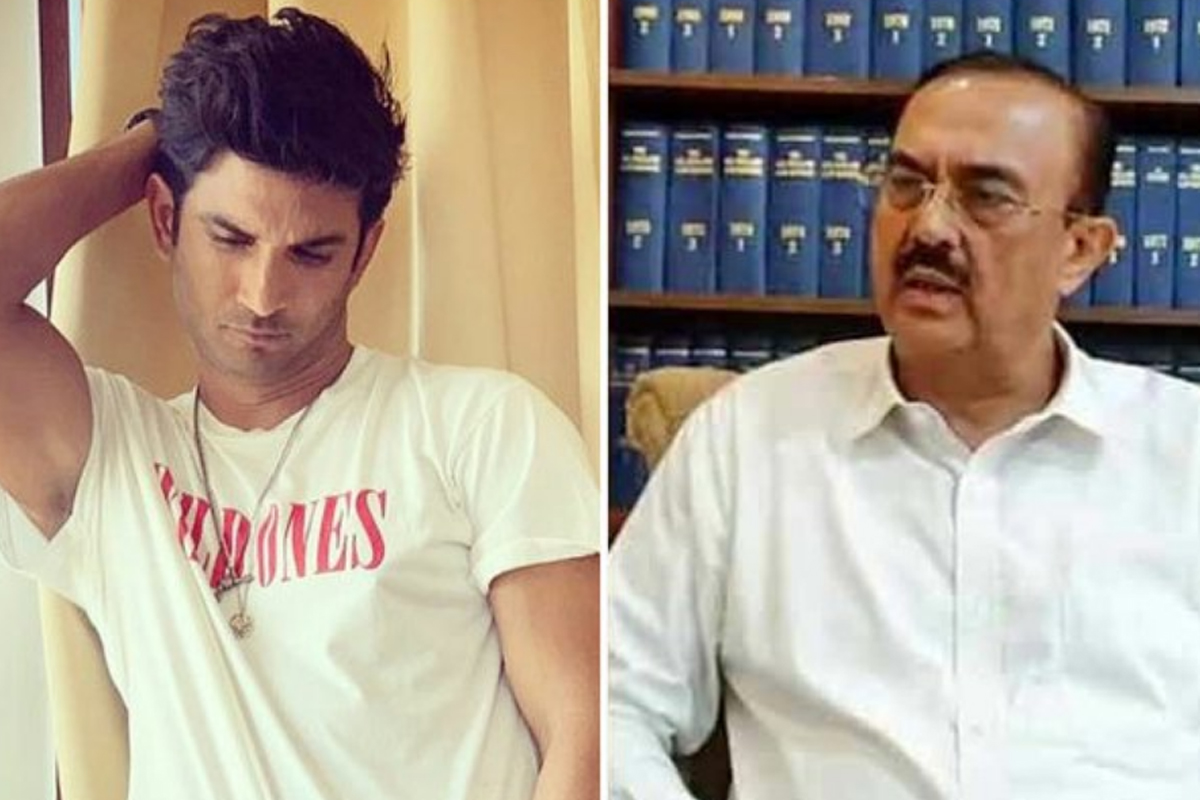 To clear the air around many conflicting theories woven around Sushant Singh Rajput's alleged suicide, the late actor's family lawyer Vikas Singh on their behalf held a press conference on Wednesday to talk about the SSR's death case in detail. Ever since the 'Dil Bechara' actor was found dead in his Bandra residence on June 14 many stories fact-based or bogus are making their ways to the internet. Recently, Sushant's chat with his sister was shown on a media channel where she was seen giving the late actor some medicines. The conversation had reportedly had taken place on June 8 when Rajput's live-in partner, Rhea had reportedly left his Bandra home.
Now addressing the press conference Lawyer, Vikas Singh clarified the confusion by urging that SSR's sister had shared the details of her new prescription as the late actor was facing the similar anxiety issues as hers and had given him that.
Vikas revealed, "Some of the prescriptions were shared at some point of the time just mentioned the tablets been taken and not the disease. It is in these circumstances that when Rhea left Sushant and when he was anxious for his anxiety problem the sister who was also taking some medicines for anxiety problems sent him a prescription."
"In spite of what had been put in the FIR it is being spread that the family knew about his mental health. Only the tablets being taken by Sushant were shared with the family but not the disease," he further added.
The messages from the alleged chat between Sushant and his sister as published in a newspaper:
Priyanka: First take Librium for a week then start nexito 10 mg once every day after breakfast. Keep Lonazep handy whenever there is an anxiety attack.
Sushant: ok Sonudi.
Sushant: No one will give without prescription
Priyanka: Let me see if I manage
A missed voice call
Priyanka: Babu call me.. I have to send the prescription.
Priyanka: My friend here is a renowned doctor who can get you connected to the best doctors in Mumbai all confidential.. so don't worry
Priyanka: Just call
Priyanka then sends an attachment of Prescriptions
Priyanka: Babu this is the prescription
Priyanka: It's from Delhi but it should not matter. If anything, one can say it is on online consultation
Sushant: Ok thank you so much Sonadi.
For the uninitiated, Sushant Singh Rajput case is currently being investigated, the Central Bureau of Investigation and the agency is probing the murder angle in the high profile celebrity case. The Narcotics Control Bureau is also investigating the case over a new drug angle that emerged after Enforcement Directorate recovered a deleted drug chat from Rhea's mobile. The NCB has also registered a case against the 'Sonali Cables' actress, her brother Showik and others under Sections 20, 22, 27, and 29 of the NDPS (Narcotic Drugs and Psychotropic Substances) Act. The NCB has slapped criminal charges against Rhea in drug conspiracy angle related to Sushant's alleged suicide case.