News & Gossip
Sushant's Case: Samuel Miranda, Dipesh Sawant confess celebs attended drug parties at SSR's farmhouse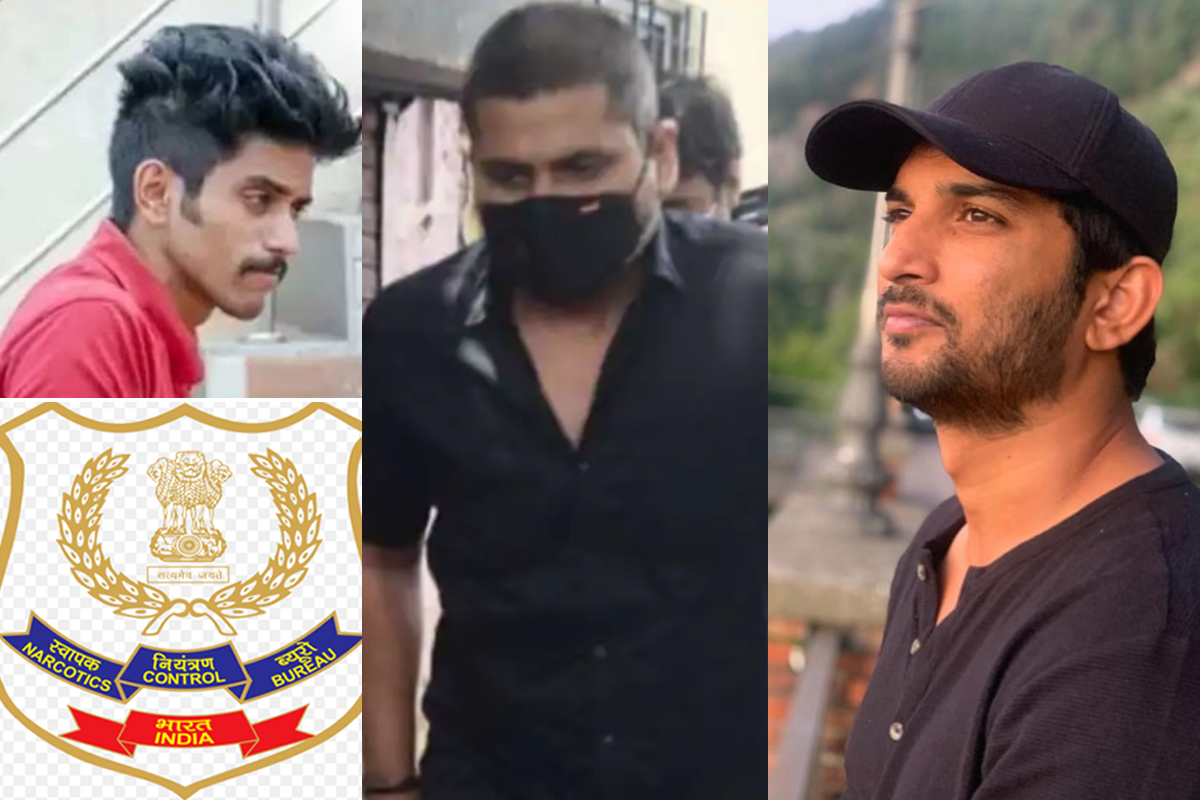 As Sushant Singh Rajput's house manager Samuel Miranda, house help Dipesh Sawant, and live-in partner's brother Showik Chakraborty all are under Narcotics Control Bureau custody in connection to the newly emerged drug angle, the agency has reportedly got their statement where they all have admitted to the use of the drug by celebrities at the late actor's farmhouse parties.
According to media reports, Showik had already confessed that he used to procure drugs at his sister's behest and now Rhea is also being interrogated by the agency for the second consecutive day over drug-related matter. Now, if the latest reports are anything to go by, all the three in NCB remand have allegedly confessed the use of drugs in the parties held at 'Kedarnath' actor's farmhouse and that Bollywood celebrities used to join the parties and used to bring drugs there.
Also, Samuel Miranda and Dipesh Sawant have reportedly revealed that Rhea used to purchase illegal drugs for the late actor's home. While Samuel allegedly confessed that he arranged weed for Rajput from September 2019 to March 2020 and also that he used to procure weed from Showik's friend at Rs 2,500 per packet rate.
Meanwhile, the drug angle in Sushant Singh Rajput's alleged suicide case came into light after Enforcement Directorate investigating the more laundering angle in the case got its hand on a deleted WhatsApp chat from Rhea's seized mobile phone. Later, the ED shared the information with CBI which is heading the investigation and soon NCB also launched its investigation to probe the drug angle. On Friday the NCB took Showik Chakraborty and Samuel Miranda under custody till September 9, 2020, under Sections 8C, 28, and 29 of the Narcotic Drugs and Psychotropic Substances (NDPS) Act and on the following day SSR's house help Dipesh was also taken into NCB custody. As per the NCB crime report, Rhea Chakraborty was involved in the usage of drugs, the report read "Analysis of WhatsApp chats of Rhea Chakraborty with other entities reflects the angle of conspiracy and abetment in possession, sale, purchase, consumption, transportation, and usage of substances covered under NDPS Act. Prima facie offenses u/s /20(b)/22/27/28/29 of NDPS Act are made out." Furthermore, Rhea has reached the NCB office on Monday for her second round of investigation and was grilled for six hours over drug-related matter on Sunday.