News & Gossip
Sushant was paying for Rhea's brothers' education, flight tickets, hotel bills!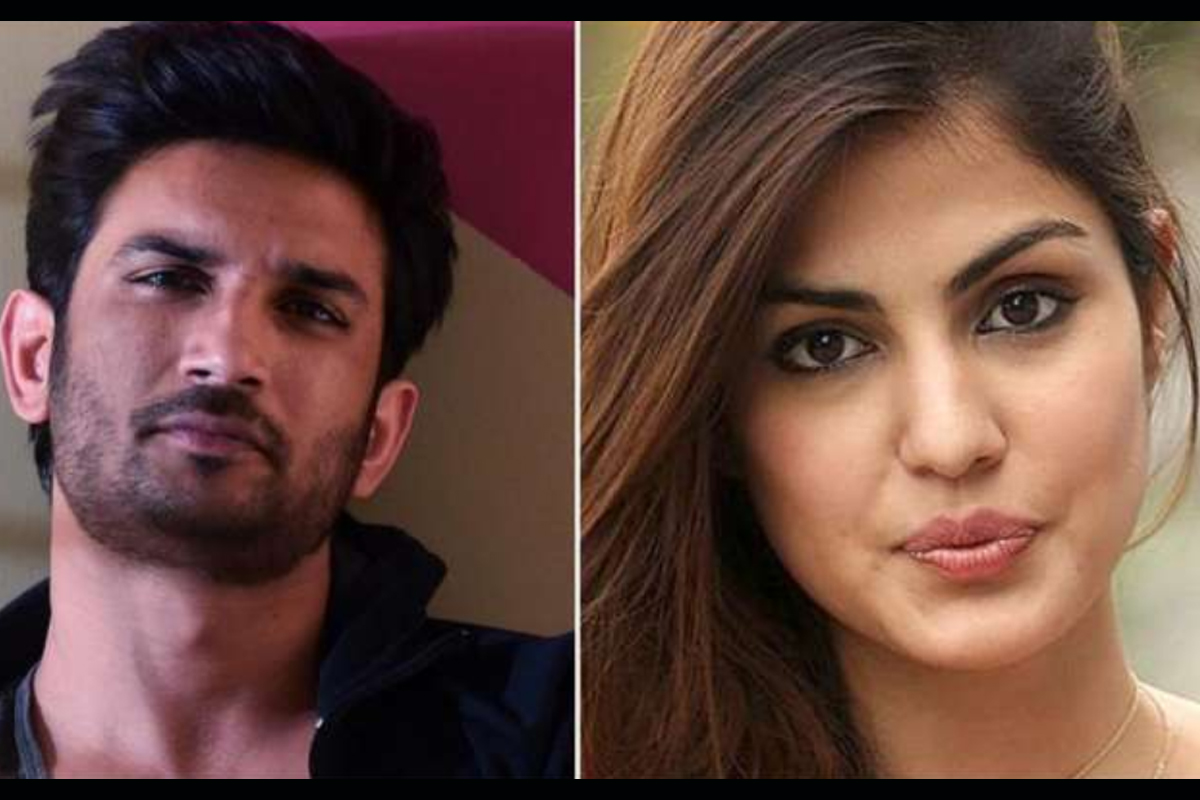 Sushant Singh Rajput's sudden demise has raised many questions on the factors that could have contributed to late actor's death. As the investigation is unraveling the whole new story behind this 'could be murder' mystery, police is trying its best to investigate every aspect of this high profile case.
In its recent development, on Thursday, the Bihar Police had visited all of Sushant's banks in Mumbai's Bandra and thoroughly looked into the transaction details that have been made in the past few months. The transactions, reportedly have unearthed shocking facts regarding massive expenses bore by late actor of not just his girlfriend Rhea Chakraborty but also her brother Showik Chakraborty.
As per recent reports, Sushant had paid for Rhea and her brother's flight tickets in October 2019. To pay for the flight tickets Rs 81,000 had been withdrawn from the late actor's account. Not only just for flights, Sushant was also paying for Showik's hotel bills. The bill for Showik's stay in Mumbai's Taj Land's End had come to a whopping Rs 4,72,975. Other than all these luxuries, Showik's education expenses were also bored by Sushant.
Not to be mentioned, Rhea's personal expenses ranged from shopping at Zara to hairstylists and makeup payments, all were done by using Sushant Singh's cards. Shockingly, the actor was also reported to be paying for two other family members of Rhea as well.
As per the 6-page long complaint lodged by Sushant's father KK Singh, at Patna's Rajiv Nagar Police station, Rhea exploited Sushant financially, used his credit and debit cards for squandering money, and compelled him to take his life. Mr. Singh also claimed that Rhea kept Sushant away from his family members, changed the actor's mobile number so that his family couldn't contact him, kept him hostage, cheated on him, blackmailed him to end his movie career with the details of his alleged mental health and threatened to disclose the details to the media. Also that she drove the late 'Dil Bechara' actor to depression and forced him to take the wrong medicines for his illness.
In the complaint filed Sushant's father also alleged that Rhea used Sushant's stardom as a ladder to carve a niche for herself in the industry. Rhea is also reported to have withdrawn around Rs 15 crore from Sushant's account and when she got to know that the actor was running out of money, Rhea allegedly left him.
The bank details have not only highlighted Rhea and her brother Showik for squandering Sushant's hard earned money, but another close friend 'Samuel' has also come under the police scanner for using Rs 5 lakh from his account. As per Sushant's November 2019 bank details, Sushant's account had a balance of over Rs 4 crore but by February 2020, that is within 3 months the account dropped to a little over Rs 1 crore. Sushant's alleged suicide case is currently being investigated by Mumbai Police, Bihar Police and Enforcement Directorate, respectively.  However, demands for a CBI probe have also been urged by people to the government in Sushant's alleged suicide case.