Trending
Sushant Singh ' s family hosts #GlobalPrayers4SSR marking 2-month death anniversary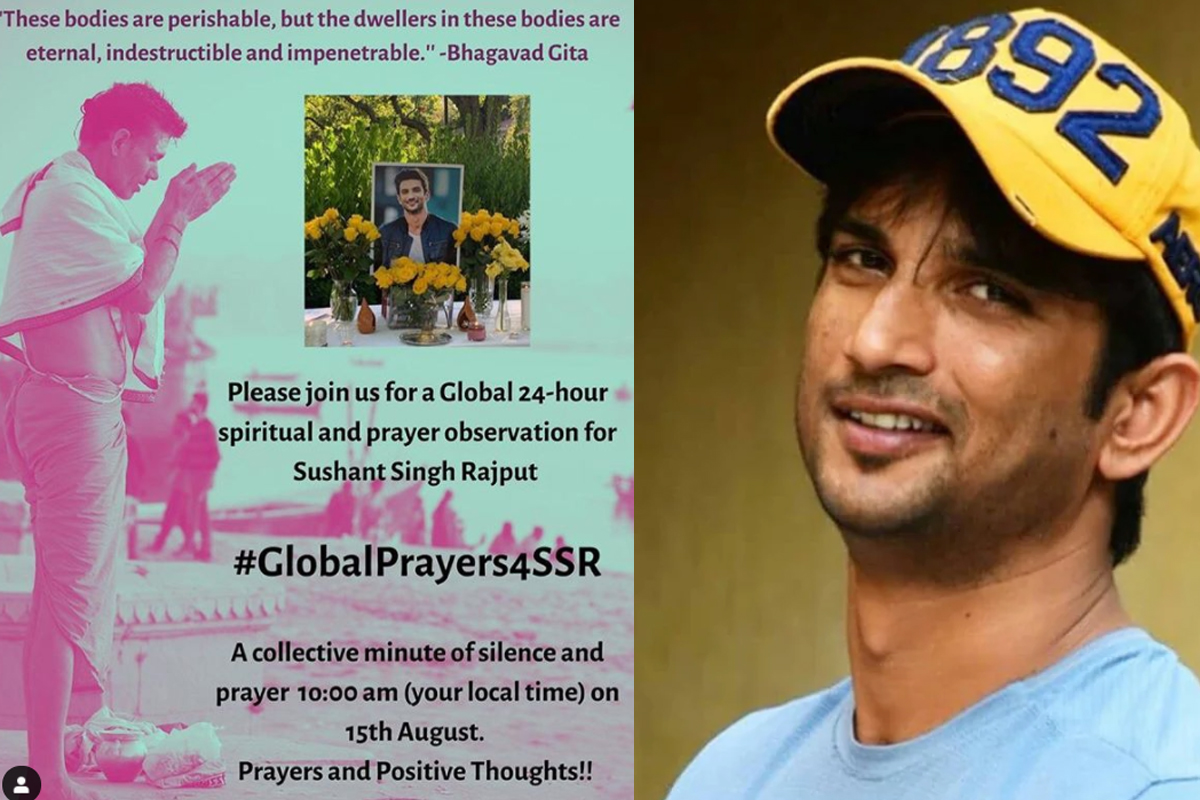 It's been two months since the young Bollywood actor Sushant Singh Rajput passed away on June 14. Remembering their only son or say only brother of four sisters, SSR's family has organized a Global prayer for their blued eyed son and has urged everyone to take part in this noble work.
As the internet is already a buzzed with Sushant's case and everyone is demanding a CBI investigation in the alleged suicide case, now the late actor's sister Shweta Singh Kriti has organised an online spiritual and prayer session that can be attended globally 24-hour beginning on August 15 at 10 am.
Shweta took to her Instagram to announce about this prayer session, "It has been 2 months you left us Bhai and we are still fighting to know the truth, to know what actually happened that day. I request you all to please join us for Global 24-hour spiritual and prayer observation for Sushant Singh Rajput, so that the truth prevails and we find justice for our beloved Sushant #GlobalPrayers4SSR 🙏❤️🙏 #CBIForSSR #Warriors4SSR #justiceforSushantSinghRajput #godiswithus(sic)"
https://www.instagram.com/p/CD2aH5flLz9/?utm_source=ig_web_copy_link
Shweta further explained how people can participate in this Global prayer, "Post a pic of yours with folded hands and join the campaign #GlobalPrayers4SSR at 10 am(IST) on 15th August. Let's Pray together for truth to shine forth and for God to guide us. #justiceforSushanthSinghRajput #Warriors4SSR #CBIForSSR #GodIsWithUs(sic)"
https://www.instagram.com/p/CD3AyUEl1fO/?utm_source=ig_web_copy_link
The 34-year-old actor was found dead at his Bandra residence, Mumbai. And ever since all the whole nation is demanding justice for the deceased family. A lot of people have come out showing their support to Sushant and his family and urging government for a CBI enquiry, which could only take over the case after Supreme Court's nod.