News & Gossip
Sushant Singh Death: It is now Mumbai Police vs Bihar Police?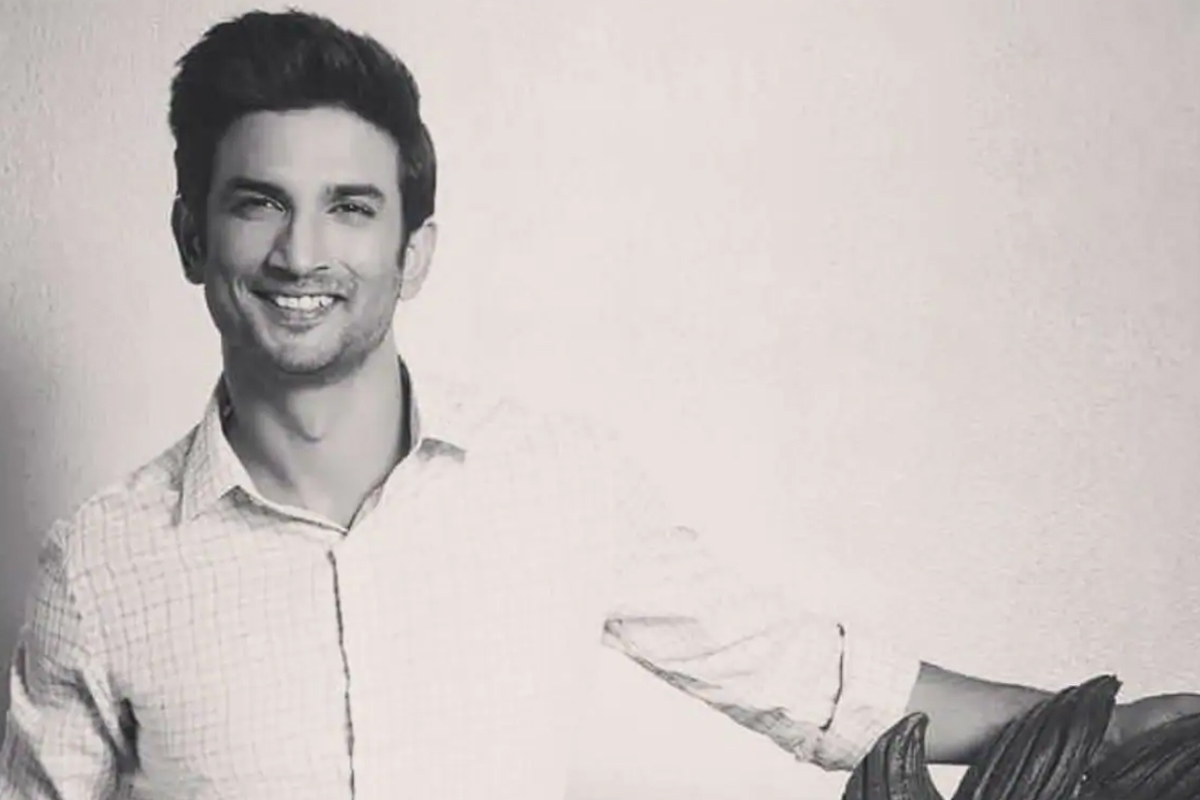 Amid the mounting pressure from all over the country in Sushant Singh Rajput case, the police has come under heavy scrutiny. To solve this murder mystery, a team of four Bihar Police officers was deployed to Mumbai after Sushant's father lodge an FIR with Patna's Rajiv Nagar police station for abetment to suicide was filed against Rhea and her family.
As this high profile case of Bollywood is under close media lens, every action of the investigating agencies is also being watched and monitored by news agencies. It didn't took long to media to realize that something isn't going well between the two states police officials and soon the internet was covered with news of tussle between Mumbai Police vs Bihar Police.
As soon as the Bihar Police reached Mumbai, the reports of Bihar Police facing inconvenience and difficulties in investigating the case started to make rounds. If the reports are to be believed it was alleged by Mumbai officials that as the matter comes under Mumbai Police jurisdiction, it has nothing to do with Bihar Police, thus, making it a matter of Mumbai Police.
Mumbai Police had said, "Bihar police has no jurisdiction to investigate this case, we are seeking legal opinion on that. We have not given clean chit to anyone, but the complainant [referring to KK Singh's complaint] has not come to us."
However, according to FIR registered by Sushant's father Mr Singh with Bihar Police, it was alleged that it now involves Bihar Police too.
Recently, the reports of Bihar police team, which was in Mumbai to investigate "abetment to suicide" case slapped by late actor's father, KK Singh, was denied access to Sushant's post-mortem reports, by Cooper hospital. As per the report, "Bihar Police team visited Cooper Hospital in Mumbai seeking #SushantSinghRajput's postmortem report but could not get the information."
On Sunday, Bihar DGP Gupteshwar Pandey said the state police had sent an IPS officer, Vinay Tiwari, to Mumbai to monitor the Patna Police investigation into late actor's alleged suicide case. The DGP also claimed that Mumbai Police has not handed over postmortem and forensic reports to Bihar Police, yet.
DGP Pandey had earlier, also urged that Sushant's death should not turn into a Bihar vs Maharashtra, as the DGP was informed that Mumbai Police is not providing any assistance. DGP, in one of his statements also urged Sushant's girlfriend Rhea to join the investigation as she is currently hiding.
But as soon as, Vinay Tiwari, arrived in Mumbai from Patna he was quarantined by Bombay Municipal Corporation (BMC) and now isolated in a Guest House in Goregaon.
This, however, didn't go down with Bihar state officials and the tiff between the two states Police turned into a word of wars, now involving, high government officials taking side of their State police.
Bihar DGP Pandey took to his twitter account alleging that Tiwari was forcibly quarantined even before the IPS officer could initiate his probe.
"IPS officer Vinay Tiwari arrived Mumbai today on official duty to lead his police team from Patna but he was forcibly quarantined by the BMC officers at around 11 p.m. Earlier, he was not given a place in the IPS mess when he said that he is staying in a guest house in Goregaon", Pandey wrote.
"He was not provided accommodation in the IPS Mess despite request and was staying in a guest house in Goregaon", Pandey further added.
Criticizing the act by Mumbai Police, Bihar Chief Minister Nitish Kumar said to reporters in Patna, "What happened to the IPS officer who went to Mumbai to investigate the Sushant case was not right. He was carrying out his duty."
Defying all the allegation, Mumbai Police said, "We have no role in quarantining any officer, it's the BMC that has acted on it."
Further speaking about Sushant's family, Mumbai Police revealed, "Family in their signed statements on 16 June and has said that there was no suspicion on anyone."
Meanwhile, as per sources, Mumbai Police has offered full cooperation to the Patna team. It also alleged that Bihar Police team has not followed protocols and courtesies that are due while probing in the jurisdiction of another force, especially in the time when there is an on-going investigation.
The source further said that Bihar Police has not kept Mumbai Police informed about its moves and the people it wants to question in connection with Sushant Singh Rajput's death.
The Bihar police team started a parallel investigation after Sushant's father lodged an FIR in Patna's Rajiv Nagar Police Station. This investigation is focused on charges that 15 crore rupees were transferred from Sushant Singh Rajput's bank account. Which was also dismissed by Mumbai Police as according to Sushant Bank details the actor had 18 crores in his Bank account and is now left with 4.5 crore, thus, defying the allegations of transaction of  15 crore. In the report it was also seen that there was no direct transaction was made to the accused, Rhea Chakraborty.
After late actor's father, KK Singh, filed an FIR against Rhea for paying her shopping bills using Sushant's bank account, a team of Bihar Police arrived in Mumbai to probe the case. On July 30, a team of Bihar Police was snapped at the late actor's bank branch in Bandra West to collect the details of his account transactions. The FIR was lodged against the actress and 5 others in Patna police station under various sections of IPC. Mr KK in his police report had alleged that the late actor's girlfriend Rhea reportedly made certain transactions amounting to Rs 15 Crore from his account. Sushant's father had filed his FIR under Sections 341, 342, 380, 406,420, 306 and 120 (B) of the Indian Penal Code.