News & Gossip
Sushant Singh Case: Mahesh Bhatt's statement recorded; Karan Johar likely to be summoned!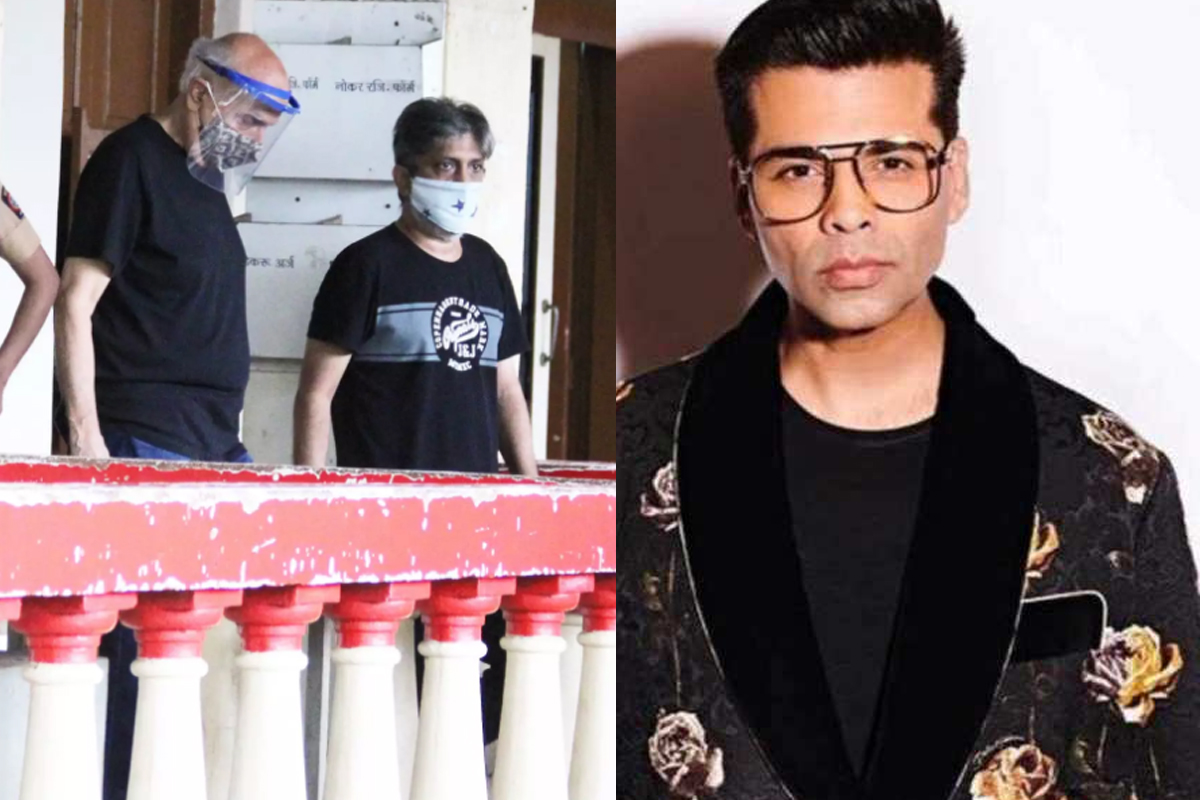 It's been almost 43 days since the Mumbai Police is investigating the alleged suicide case of 'Dil Bechara' star, Sushant Singh Rajput and has summoned more than 36 people to record their statement in relation to this case. After summoning late actor's girlfriend, Mumbai Police has now interrogated filmmaker Mahesh Bhatt at the Santacruz Police Station on July 27.
As per the reports, Mumbai Police has questioned the filmmaker for about two hours.
A few days back, Mumbai police was slammed by Kangana Ranaut for not questioning Mahesh Bhatt, Karan Johar and many other Bollywood biggies in Sushant's case.
Mumbai Home Minister Anil Deshmukh on Sunday had said that film director Mahesh Bhatt and Karan Johar's manager will be called for the questioning. He said, "Tomorrow Mahesh Bhatt will be called for questioning and we will later call Karan Johar's manager too. If required Karan Johar can also be called for the questioning in Sushant Singh Rajput case."
After Sushant's sudden demise, many thought provoking posts were posted on social networking sites where Mahesh Bhatt had attracted backlash from fans who have accused him of trying to dub Sushant as mentally unwell. As per many media reports, Mahesh Bhatt was seen drawing similarities between Parveen Babi's mental health condition and that of Sushant's depression.
Mahesh Bhatt was also rumoured to be in an alleged relationship with Sushant's girlfriend actress Rhea Chakraborty. Many photos and videos were also circulated of the two after Sushant's death, where they were seen in the questionable proximate situation. Mahesh Bhatt has known Rhea since 2017, when she worked with his brother, Mukesh Bhatt in the movie 'Jalebi'. However, there are very few evidence to support their relationship on papers or media but informally they were said to be in a relationship.
It is to be mentioned that Rhea, in a statement to the police had accepted that she and Sushant were planning to get married and also that Sushant was diagnosed with depression. She also revealed that his mentor, Mahesh Bhatt, had advised her to leave Sushant because of his mental condition. This statement had led to an online uproar among Sushant's fans, questioning her and the veteran director's relationship.
Rhea's mother, Suhrita had also confirmed that Mahesh Bhatt had asked Rhea to quit the relationship. She told her daughter used to consult Mahesh Bhatt every time she was worried about Sushant getting frustrated.
On June 14, the 34-years-old actor, Sushant Singh Rajput was found hanging from the ceiling of Bandra resident. The actor was said to be suffering from depression but had stopped taking medications for quite a while. The reason for his depression was alleged to be the prevalent culture of favouritism and Nepotism in the industry, which caused him lose many projects to star kids.