Actress
Sunny Leone Slammed Twitterati For Asking How She Became Mother Without Getting Pregnant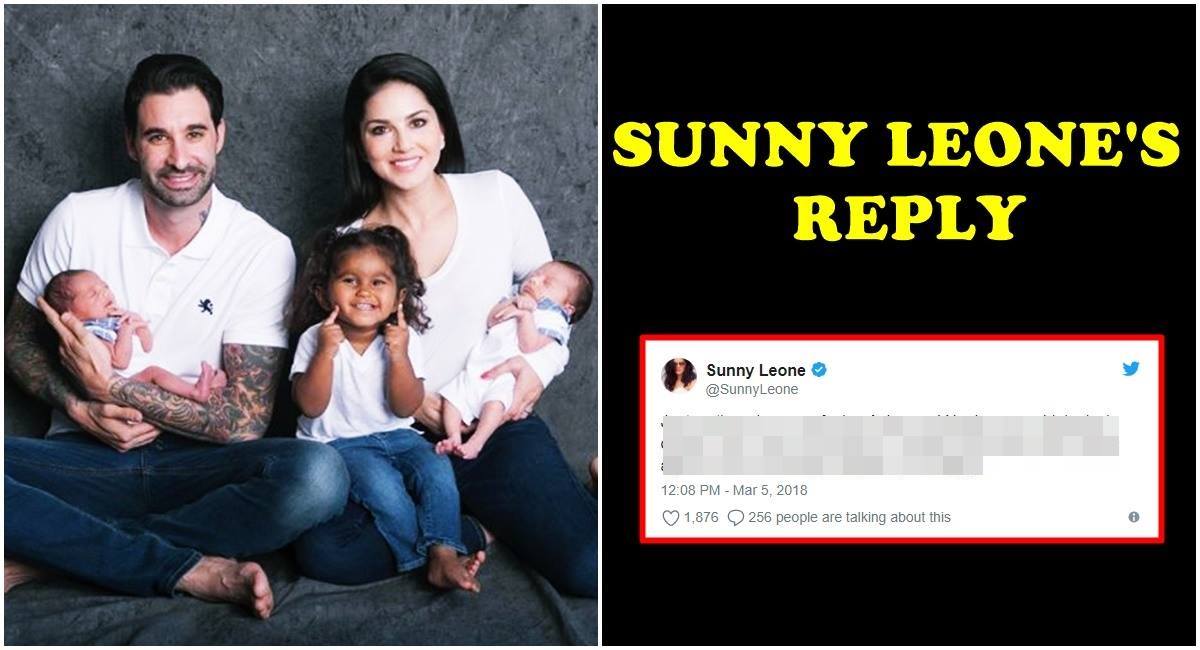 Sunny Leone and Daniel Weber surprised us with the news of the arrival of the new members in their family. The couple was looking lovely holding the twins in their hands. Even Nisha, their daughter was seen sitting on Sunny's lap in a jovial mood. They named the twins as Asher and Noah.
The elated couple took to their Instagram and Twitter accounts to share the news. Sunny captioned the picture as, "God's Plan!! June 21st, 2017 was the day @dirrty99 and I found out that we might possible be having 3children within a short amount of time. We planned and tried to have a family and after so many years our family is now complete with Asher Singh Weber, Noah Singh Weber and Nisha Kaur Weber. Our boys were born a few weeks ago but were alive in our hearts and eyes for many years. God planned something so special for us and gave us a large family.We are both the proud parents of three beautiful children. Surprise everyone!"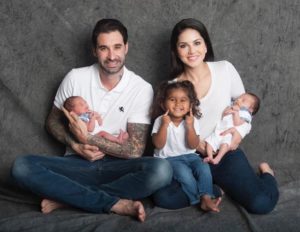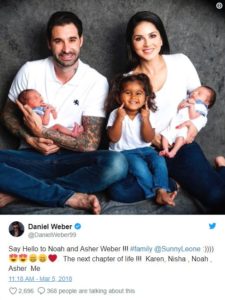 Now, people are asking questions out of curiosity as to how Sunny became the mother without getting pregnant.
Check the tweets below.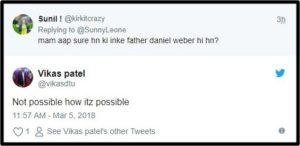 See what Sunny replied.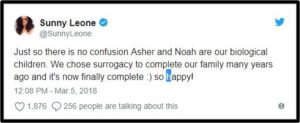 Are these people really ignorant or are they acting to be ignorant? Really sick, isn't it? What do you think about these tweets? Do let us know in the section below.