News & Gossip
Sunny Leone To Join Politics – She Says I Will Get Male Vote Bank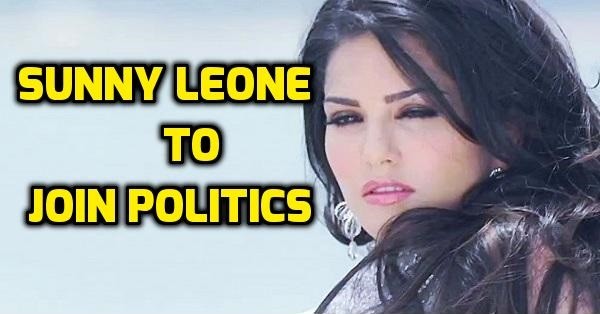 Sunny Leone To Join Politics – She Says I Will Get Male Vote Bank
Some steamy news is coming from the National capital of India. Babban Shah investigated and found out that, the most coveted and sensational (who actually creates a lot of sensations) Bollywood actress, Mrs Sunny Leone has decided to join politics.
Babban Shah met Sunny at her residence for a personal interview. "Puri male fraternity meri fan hai. I will definitely vote out everyone. Since all men are crazy about me, I got this crazy idea to use this against Modi who doesn't even have fans, let alone female fans haha", giggled Sunny.
When asked about her strategy, Sunny replied, "I know I can beat Modi. I want to Join Aam Aadmi Party. They are in power right now. Jo power me hota hai, woi shower me hota hai, shower of blessings and responsibilities".
After this interview went viral, Babban went on to ask Modi about the whole issue. "Namo Namo! Ye kal ki ayi chhori mujhe harane ki baat karti hai. Main chai bana bana k yaha tak pohcha hun, baby doll k pink lips pe nach k nahi", says Modi.
Kejriwal released a statement after hearing the whole news. "No, I will never allow Shrimati Sunny to join AAP. Yahi to scam hai. Aise hi to brahtachar badh rha hai. Ab Sunny ko manipulate kar ke AAP me dakhil karwa rhe hain, taki AAP k karyakarta kaam chhod k Sunny ji ko dekhe. Chaal hai. Shadyantra hai ye BJP ka."
Later Rahul Gandhi was spotted in a press conference with Sunny Leone where he approached her to join his party and make a singleton party of just the two of them. "Maine apne dum pe parti khadi ki hai. Kya tum khada kar sakte ho..apne dum pe party ko?" asked Sunny, which gave Rahul a mini stroke and now he's in Indonesia getting treated for the insult of his kamzori of not being able to stand up a party.