As much fame do these Celeb in Bollywood get, more is the fame that their kids get! From what a celeb's child eats to what he wears, to where she studies to where she hangs out, the paparazzi manages to have an eye over all their activity! This makes these star kids have a not so normal life right from the start! And that is a reason, they are most of the times prone to be conscious! Well, on one side there might be star kids and celeb who do not want their kids to be highlighted too much in the media, while on the other side we have a certain celeb kids who shine bright over the social media, absolutely like a pro!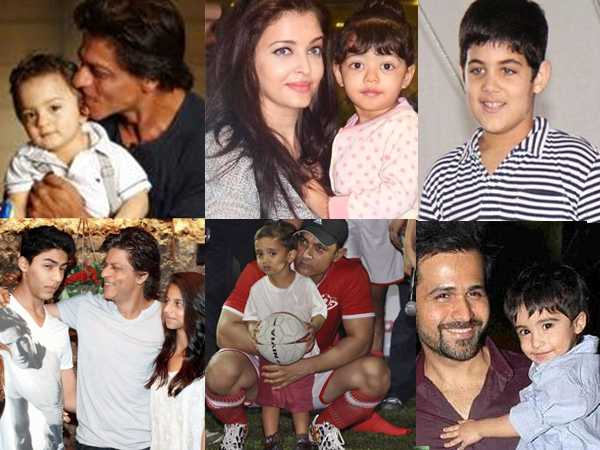 From Aryan, Suhana and Abram Khan to Aaradhya Bachchan! From Aarav and Nitara to Misha Kapoor, all these star kids are forever bound to be in the media for some reasons or the others! Amongst these star kids, we have a certain star kids who shine brighter than the rest! Suhana Khan and Ananya Pandey, who are soon to make their Bollywood Debut are amongst these limelight catchers at the moment!
Here's presenting to you a list of celeb kids who rule the social media absolutely like a pro and are catching eyes and all the attention for all the right reasons!
Suhana Khan
https://www.instagram.com/p/Bl7itkcBKjK/?hl=en&taken-by=suhanakha2
2. Ananya Pandey
https://www.instagram.com/p/BhhLeAcjvhM/?hl=en&taken-by=ananyapandey____
3. Shanaya Kapoor
https://www.instagram.com/p/BlWMc0fFmIc/?hl=en&taken-by=shanayakapoor19
4. Khushi Kapoor
https://www.instagram.com/p/BmKu2GRhyYi/?hl=en&taken-by=khushi.kapoorr
5. Aaliyah Kashyap
https://www.instagram.com/p/BkaOXEwHfXZ/?hl=en&taken-by=aaliyahk9
6. Aalia Furniturewalla
7. Navya Naveli Nanda
https://www.instagram.com/p/BXejOHngEQA/?hl=en&taken-by=navya.naveli.nanda
8.  Alaviaa Jaaferi
These star kids truly are sensational! Stay tuned for more updates!