Specials
Starkids & The Schools They Attend!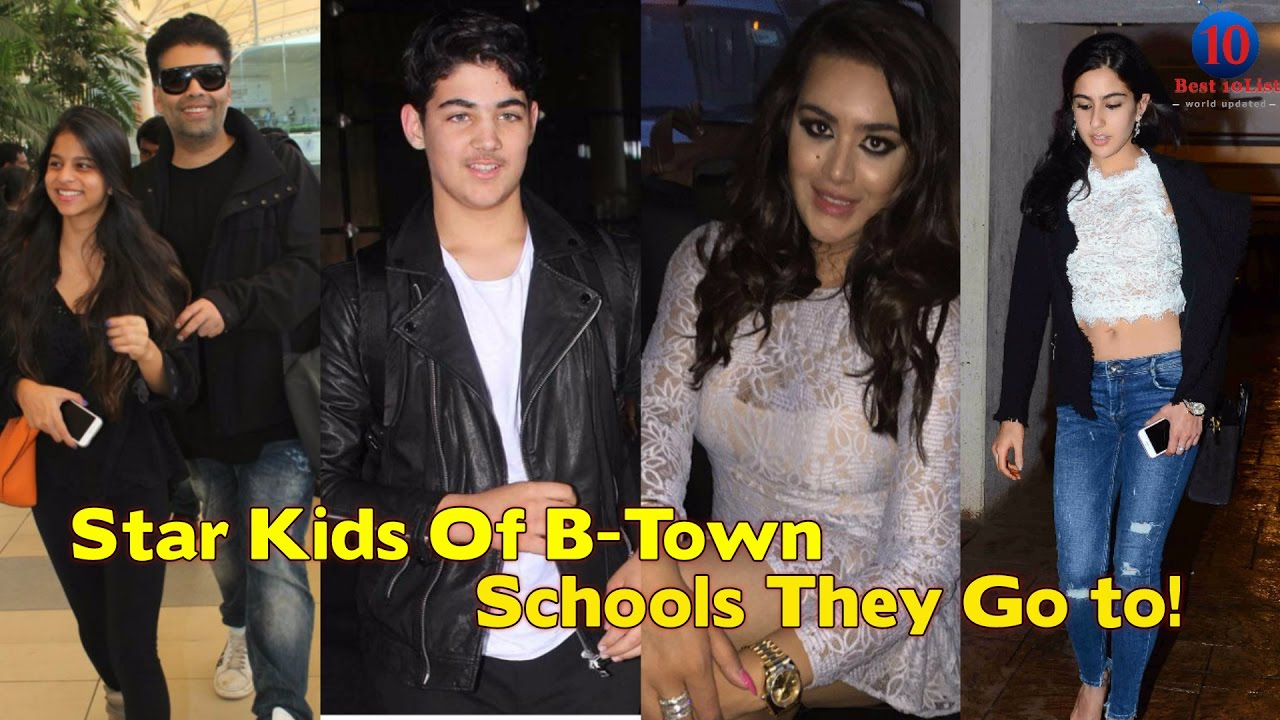 Though star kids mostly join Bollywood, following their parents already in the film industry, but their mom and dads ensure they first complete their studies before making a career in the glamour world. Needless to say, they send their kids in the best of schools, giving their children the much-required grooming and environment. So, today we reveal to you the prestigious schools and colleges these star kids go to. Take a look:
Aryan Khan
Shah Rukh Khan's handsome son Aryan has taken off to London for further studies. The alumnus of Dhirubhai Ambani School has now been enrolled into the Seven Oaks School in central London.
Suhana Khan
She studies at Dhirubhai Ambani International School in Mumbai. Suhana will soon join her brother's school in London after a few years. Determined to be an actor like her father, Suhana plans to study acting and filmmaking in America.
Jhanvi and Khushi Kapoor:
The stunning sisters also studied at Dhirubhai Ambani International School.
Navya Naveli Nanda:
The Bachchan granddaughter is good friends with starkid Aryan as she too studies in Seven Oaks School in central London.
Sara Khan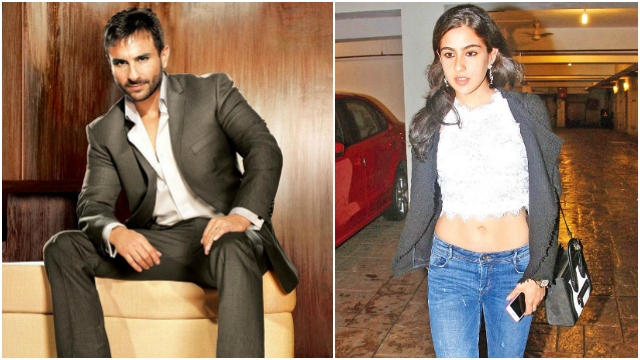 Saif Ali Khan's daughter moved to London to complete her education away from all the media attention. Apparently, it was Saif's ex-wife Amrita Singh's decision.
Aarav Bhatia
Akshay Kumar's handsome son studies at the Ecole Mondiale World School in Mumbai. Apart from academics, Aarav is interested in martial arts like his father. The boy is a brown belt in Judo and has won medals in Karate competitions.
Aaradhya Bachchan
Reportedly Aishwarya Rai Bachchan has started giving her daughter the feel of a school at home itself before she is enrolled in a play way. Aishwarya has even invested in educational audios and CDs from the United States for the same.
Hrehaan and Hridhaan Roshan
The star kids are studying at the much renowned Dhirubhai Ambani School, Mumbai.
Nysa Devgn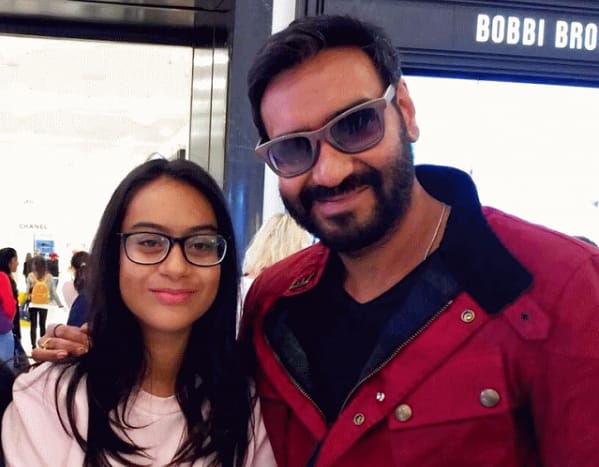 Kajol and Ajay Devgn's darling daughter is Ecole Mondiale World School student and plans to join Bollywood when she is done with her studies.
Arin and Ryan Nene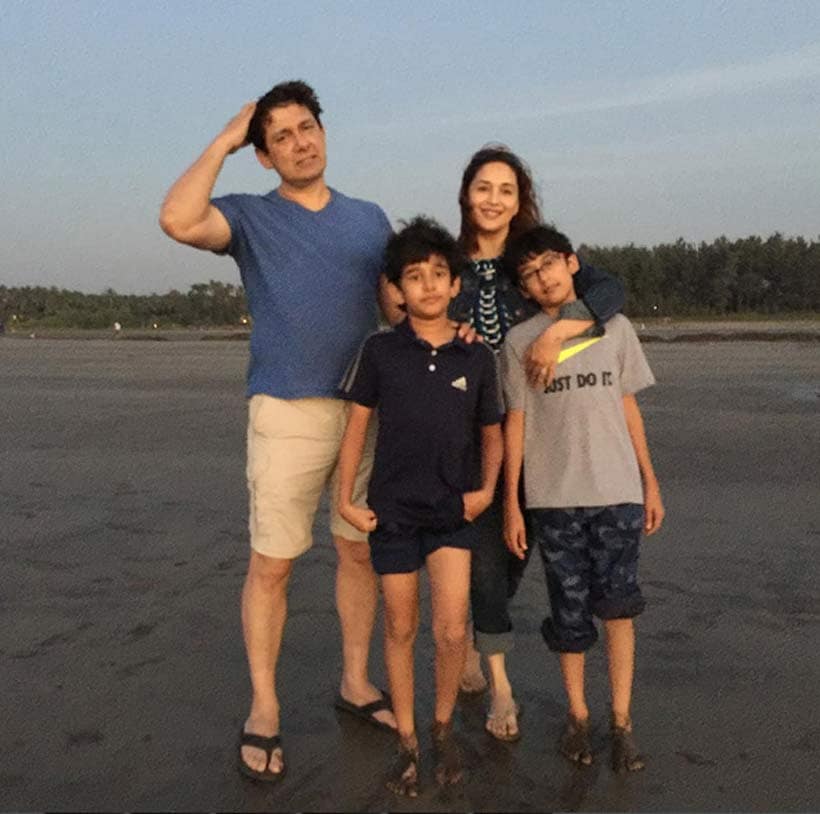 Madhuri Dixit-Nene's sons are going Oberoi International School in Goregaon, Mumbai.
Ira Khan
Aamir Khan's daughter, a student of Dhirubhai Ambani International School, Ira is a bright student in academics.
Renee Sen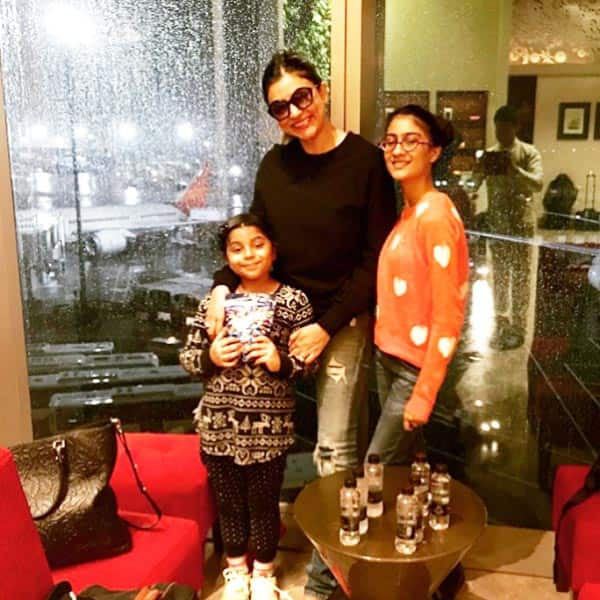 Sushmita Sen's beautiful elder daughter will soon be London-bound for further studies. Apparently, Renee aspires to be an actor just like mom but, mom Sushmita has laid strict conditions to first complete her education.
Shakya and Akira Akhtar
Farhan and Adhuna Akhtar's lovely daughters too go to Dhirubhai Ambani International School.
Anya, Diva and Czar Kunder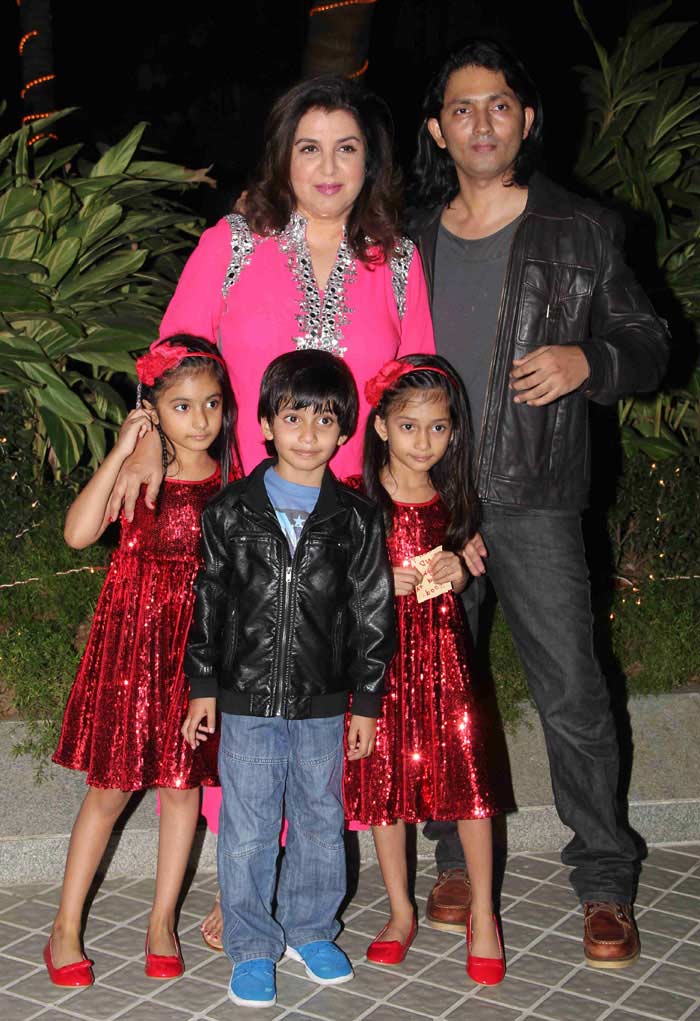 Farah Khan and Shirish Kunder's cute triplets are again Dhirubhai Ambani International School students.