News & Gossip
There Was A "Nothing To Hide" Category Award At Star Screen Awards And Twitter Is Furious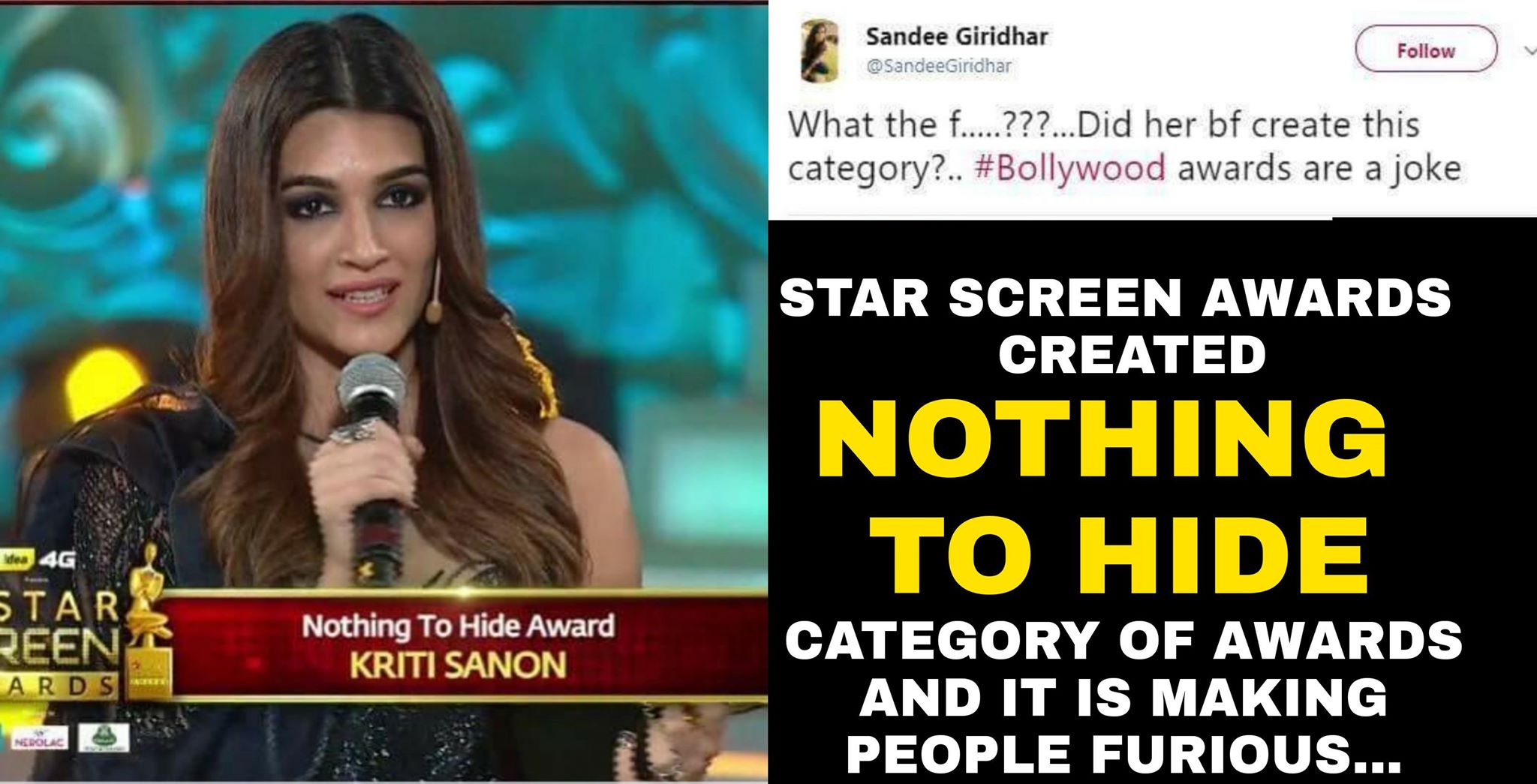 This is award season in the Bollywood. As of now, we all are pretty sure that the award shows in India is just formality. The credibility of the award has long gone in Indian Cinema. Last week, Zee Cine Awards gave Best Actor award to Varun Dhawan. If that was not enough, 'Golmaal Again' was awarded Best film of the year. This time, Star Screen Awards has come under the scanner. The Award show was filled with glamour and glittery. The most shocking thing in the award was the introduction of new category titled 'Nothing To Hide'.
I am lost for words to describe how stupid this award category looked. It looks like the presenters are not even trying to come up with a decent new category. It was the height of stupidity. First of all, people are looking to decode the exact reason behind this award category. However, Twitter is having lots of fun. They are slamming the award show left, right and center.
Check out some of the selected reactions on Social Media:
Oscars Jury: It's a tough call. We can select any one winner. There are huge expectations.

Indian awards: Kaun se actors aa rahe hain? Haan to "Happy New Year" bolne se pehle sabko return gifts dene ka hai. What besharmi? We've nothing to hide bro. pic.twitter.com/JZZdnz3vTp

— Aaqib Raza Khan (@aaqibrk) January 1, 2018
https://twitter.com/its_kritian/status/947518386476478464
An award Amitabh can never get. pic.twitter.com/Is2q3dkIIy

— Karan Talwar (@BollywoodGandu) January 1, 2018
https://twitter.com/shahidskudi/status/947519605576290304
https://twitter.com/Being_Humor/status/947854749516345345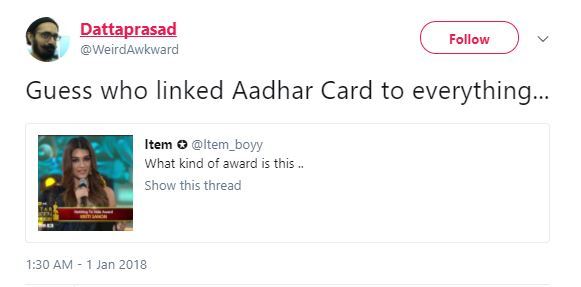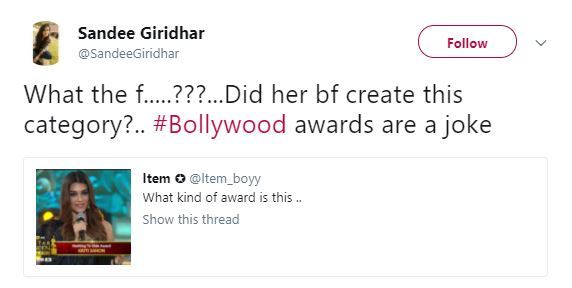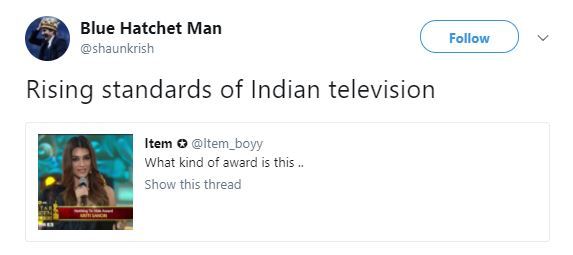 If you are wondering what is 'Nothing To Hide' award, we must tell you. It is the award given to celebrities who share their personal life with their fans on social media and share everything with their fans. We wonder what new category we'll see in near future.
https://twitter.com/its_kritian/status/947518386476478464Tell us your thoughts in the comment section down below.