Bollywood
SRK Makes Heartfelt Speech At KJo's Autobiography Launch!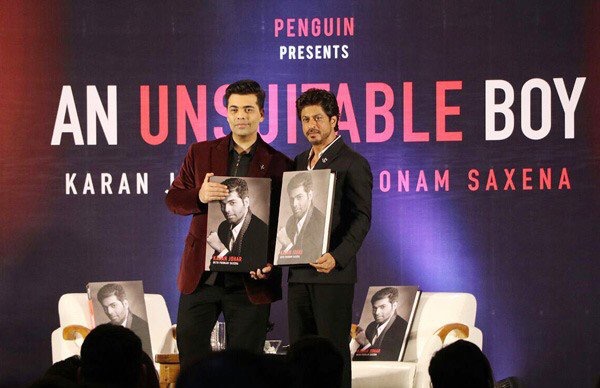 Karan Johar's autobiography — An Unsuitable Boy, co-authored by Poonam Saxena and published by Penguin Books India — was launched at the Taj Lands End in Mumbai on Monday, 16 January 2017. The event was studded with all the big names of tinsel town – from Shah Rukh Khan to Shweta Bachchan Nanda to Manish Malhotra.
Karan's book was launched by his close friend and colleague of many years, Shah Rukh Khan.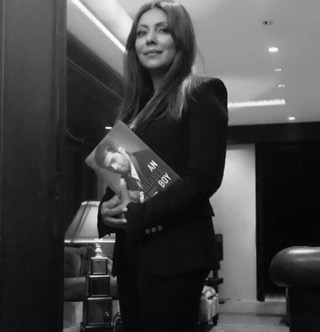 Incidentally, there is an entire chapter devoted to SRK in Unsuitable Boy. Of course, that is not the only thing Karan has written about. Karan's book is packed full with details and insights that only a Bollywood insider could provide.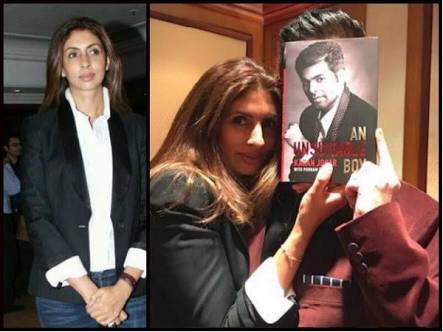 However, this is not a book about Bollywood — rather the film industry serves as the backdrop against which the events in his life unfold; the people he meets are part of this world.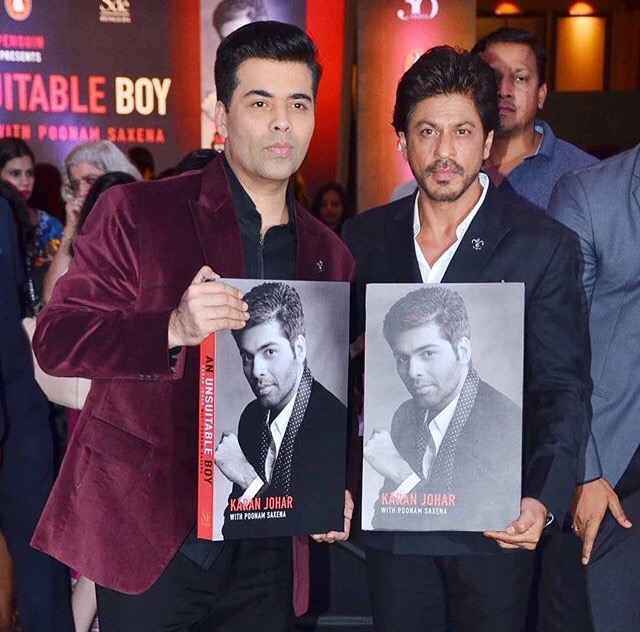 Several extracts published/leaked from the book have already gone viral. For instance, there is the chapter in which Karan talks about his sexuality. "Everybody knows what my sexual orientation is. I don't need to scream it out. If I need to spell it out, I won't only because I live in a country where I could possibly be jailed for saying this," he writes. "I have become like the poster boy of homosexuality in this country. But honestly, I have no problem with people saying what they want about me."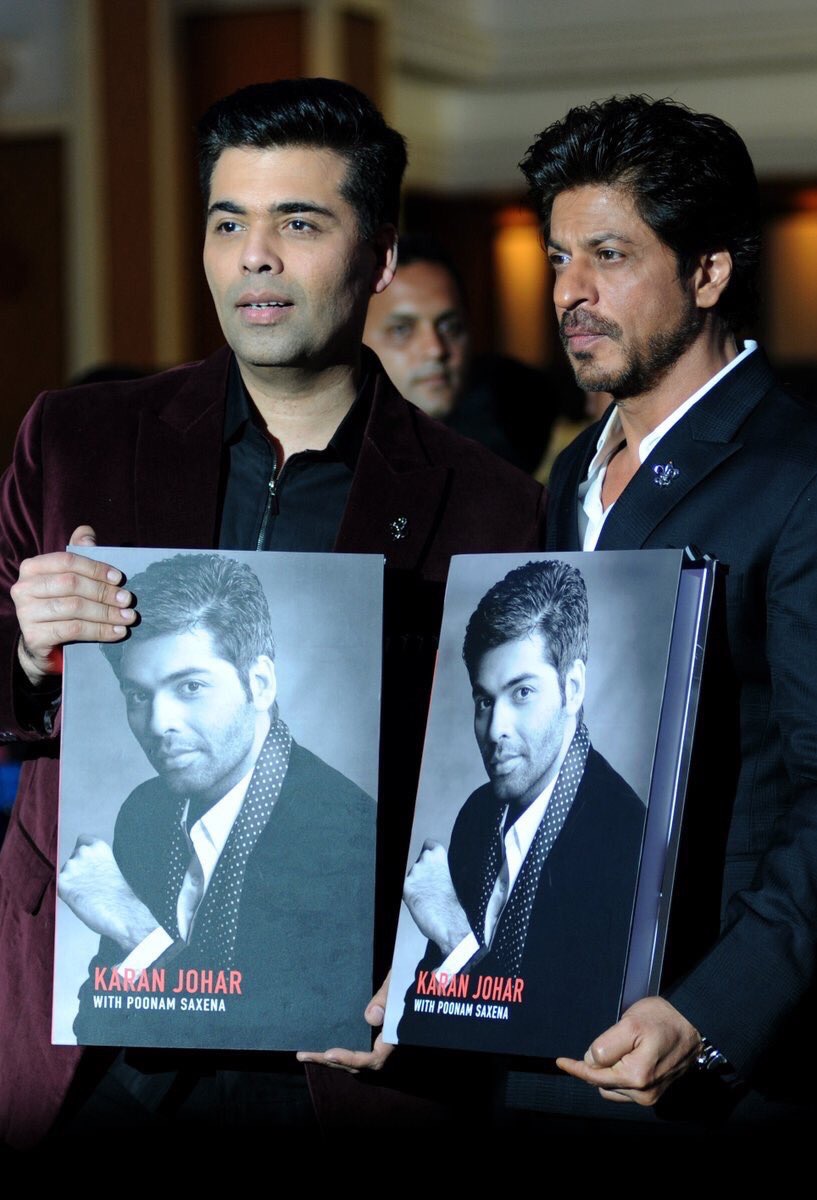 He has also written about his falling out with two actresses — Kareena Kapoor (with whom fences were soon mended) and with Kajol (with whom they weren't). "I don't have a relationship with Kajol anymore," Karan writes in the chapter "Friends and Fallouts". "…she's killed every bit of emotion I had for her over 25 years. She doesn't deserve me."
The unpleasantness with Kareena (it was over Kal Ho Na Ho) fortunately ended when she made a conciliatory call; Karan's father Yash Johar had been diagnosed with cancer at the time. "We had not spoken for nine months. She called and said, 'I heard about Yash uncle.' She got really emotional on the phone, and she said, 'I love you and I am so sorry I haven't been in touch. Don't worry'," Karan has written in Unsuitable Boy.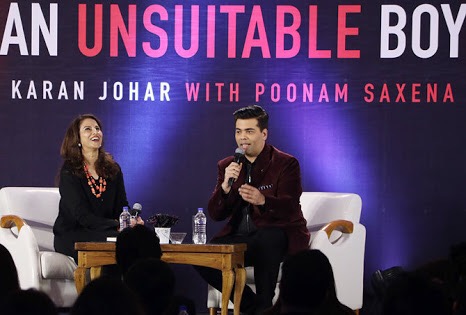 Columnist and novelist Shobhaa De, under whose line of books (Shobhaa De Books) Karan's biography is released by Penguin Random House India, posed a few questions to the filmmaker. She asked him why are people so obsessed with his sexuality, to which Karan said, "I've said what I wanted to in the book. I have nothing more to add to it." He further added, that he has "learnt to nod along to what people say, as his friend SRK does." Karan let in that when he's heckled at airports, he doesn't like to blow things out of proportion, because he knows he wouldn't win a fistfight with anyone.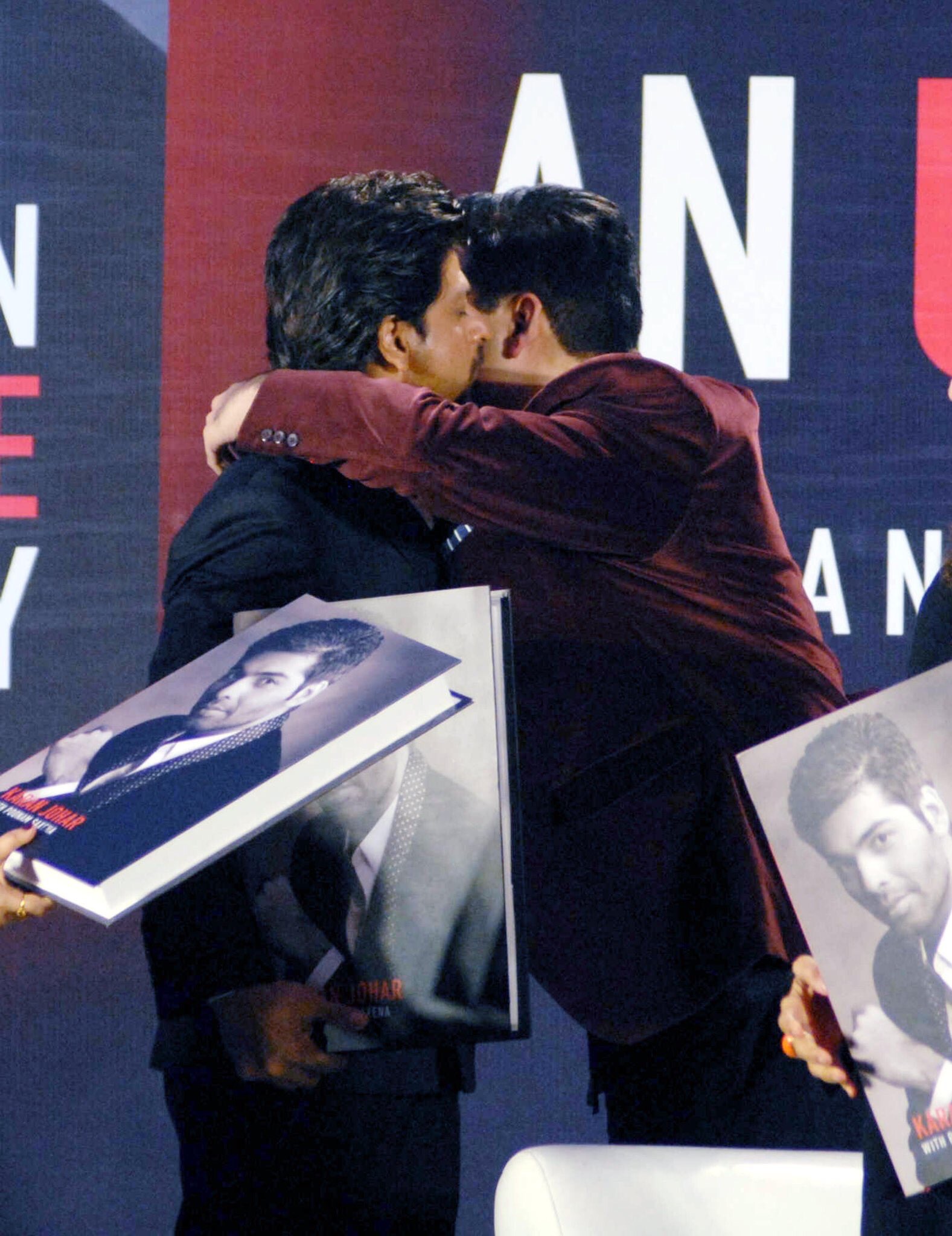 Karan also told Shobhaa that he has used an elite dating site, which in turn set-up a date for him in Tokyo. "Sometimes, you have to use different ways and means to get what you want in life." The director refused to name the website, but admitted that the date didn't lead to much more. On his failed relationships, Karan said, "All of those were instances of unrequited love. I can't have a pragmatic view about relationships."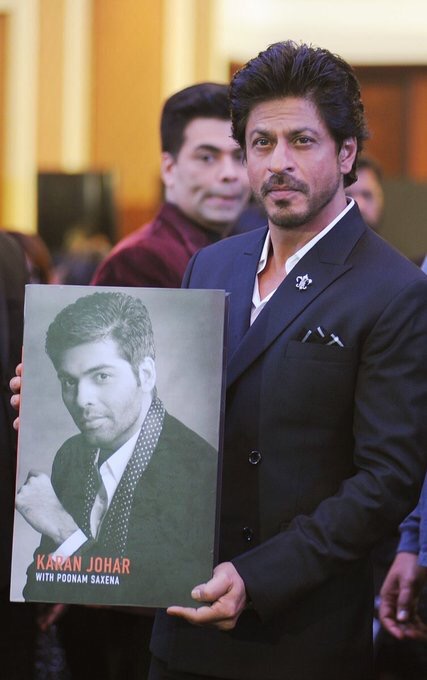 Responding to reports that the book ends with Karan expressing a desire to adopt a child or opt for surrogacy, he said, he still treats Alia Bhatt, Sidharth Malhotra and Varun Dhawan as his children even after five years of 'Student of the Year'. He feels that he has a deep sense of paternal love to offer. He added that, in the future, he does "look forward to having children."
Continue reading on the NEXT page: