News & Gossip
Sonali Bendre is not the only from her family who has cancer!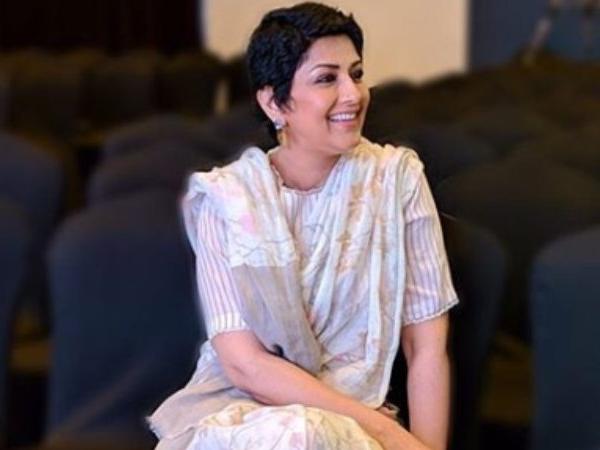 Sonali Bendre revealed to her fans, last year, that she had been battling metastatic cancer and the entire film fraternity as well as her fans were left in shock! Ever since then, her family, friends from the industry are praying for her recovery! The lady who underwent her treatment in New York is see quite active on her social media, sharing her medical status, interacting with her fans at various occasions! She has now come back to India and is making efforts for getting into terms with her condition and ofcourse striving to get back to work to make her life normal! Amidst this, here's an incident sharing how Sonali Bendre reacted when she got to know she is not the only one who is battling cancer in her family!
https://www.instagram.com/p/BuqTpLhBBll/?utm_source=ig_embed
In her latest conversation at the Fiffth International Conference which was organised by the Consortium of Accredited Healthcare Organisation (CAHO) recently, Sonali Bendre revealed that after her diagnosis, she found out that her other family members also had cancer. "Early detection is most important. Right now the disease is less scary the treatment is actually more frightening and painful. If it were detected early, the cost of treatment would have been less. It would also have been a lesser painful treatment, " said Sonali adding how she was taken aback when she found out she's not alone who had cancer in her family. "I wish I knew about it. I wouldn't have thought this would happen to me… I felt if this was so prevalent why did I not know about it," she said.
https://www.instagram.com/p/Bv1BvOrBPV4/?utm_source=ig_embed
In the same interaction, Sonali recalled how a lot of people were shocked with her cancer diagnosis. "Lot of people said how could I get it as my lifestyle was so healthy. Even I was like 'Why I have got it?' Then I heard a lot of stories and realised anybody could get it."
Stay tuned for more updates!