News & Gossip
Sonakshi Sinha's friends and family keep her grounded; says 'Never got treated like a star by my folks'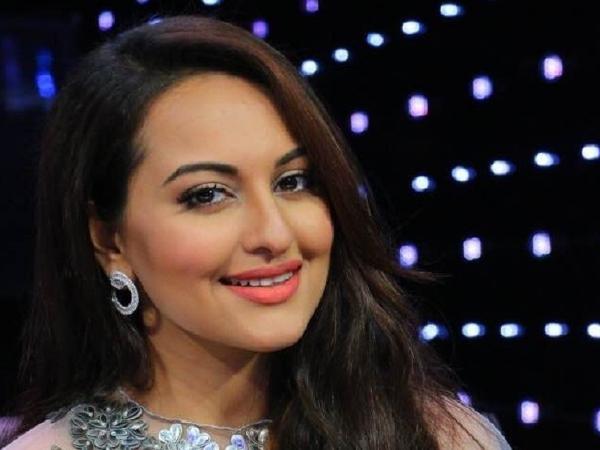 Sonakshi Sinha, who is currently busy promotion her movie Kalank will soon be joining Salman Khan on the sets of Dabangg 3 and rejoin shooting for the movie that brought her most of the fame in Bollywood! Sonakshi Sinha has been a star kid but there have never been stories of Sonakshi Sinha throwing tantrums or misbehaving with the co-stars on sets! Here's Sonakshi herself revealing what kept her grounded despite being a star kid!
https://www.instagram.com/p/BvB5uKjHpDs/
Asked about how she remains an ever-smiling and humble actress without any starry tantrums, Sonakshi Sinha said: "I think that has a lot to do with the fact that I love what I do. So for me, every film is new, as if it's my first film. So I am getting to know a character, and performing it, which is not mechanical. Rather there is raw energy which I use to try to mould myself into the character. In real life, I am never treated like a Bollywood star by any of my loved ones — whether it is my parents, brothers, my childhood friends who are still my friends and not from the industry. They keep me grounded… (I am) the same Sona they know. I believe the best way to stay connected with the reality is not surrounding yourself with 'yes madam' people. People who are mine, they love and criticise me at the same time"
https://www.instagram.com/p/Bvi_nsPDmip/
Talking about her projects this year Sonakshi Sinha says, "I want to say that this is such an exciting year for me… Kalank is my first release of this year and I have three more after that. Yes, four releases. And the reason why I found back-to-back long working hours enjoyable because every character is so different from one another. While in Kalank, I am playing a woman of the 1940s era, in Mission Mangal, I am playing a scientist. I am shooting for a yet-untitled film in which I am playing an independent girl who is trying to achieve her dream against all odds. And there is Dabangg 3 where I am going back to Rajjo, the character I started my on-screen journey with. So you see, a full circle."
Stay tuned for more updates!