News & Gossip
Sofia Hayat Takes To Instagram To Talk About CONDOMS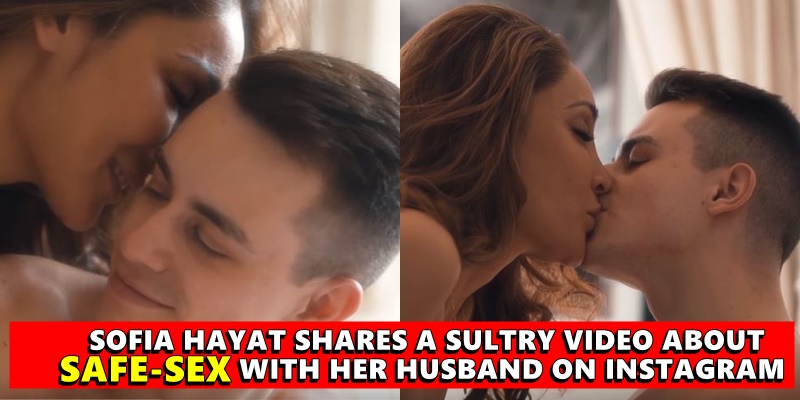 Sofia Hayat took to Instagram to talk about sex, a few weeks back. Now she is back to talk about condoms. Read on to know what she thinks about them. Controversial model-actress Sofia Hayat has spoken about her opinion on condoms in one of her latest posts on social media. She took to Instagram to post a video with her husband Vlad Stanescu where she is talking not just about sex, but even safe sex. Check it out:
https://www.instagram.com/p/Bc-GfcDl736/
Sofia captioned the video as: "Let's talk about condoms. Part 1 #honeymoon #condoms (sic)."A few weeks back, Sofia shared a very emotional post about how she felt emotionless sex was just mechanical.
https://www.instagram.com/p/Ba8yPmDlnMO/
Sofia went ahead to caption the pic as: "Sex talk..do you really know what it is..(sic)."The quote in the pic reads, "Emotionless sex is dull and mechanical sex. It's like two robots banging their metal bodies against each other. It has no fluidity. It is not divine (sic)."Sofia has been talking about various topic on her social media accounts ever since she got married to London-based entrepreneur Vlad Stanescu earlier this year. The former nun, had shared a video where she was seen getting intimate with her newly wed husband, and that video went viral.
Sofia was seen in red lingerie, kissing her husband while Om Shanti Om chants played in the background.The couple's wedding was a colorful ceremony held in London, with the bride dressed in a golden outfit and the groom wearing a traditional Indian sherwani. Both Sofia and Vlad wore crowns and the guests too sported some interesting ensembles.