Trending
Singer-songwriter Rohan Solomon's music touches heart with his realistic compositions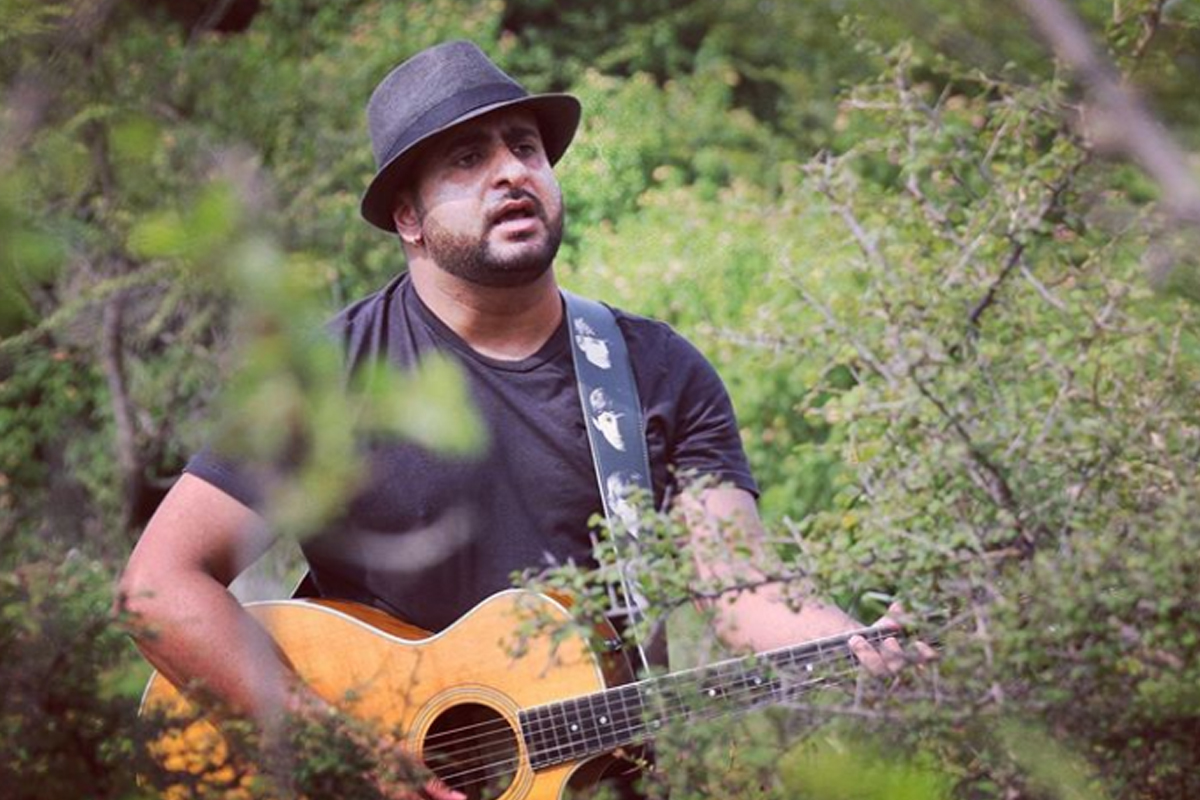 The success journey of Delhi based singer and songwriter, Rohan Solomon, going global is nothing short of amazing. His love for modern rock and the old classics can be seen in his compositions which have earn him name and fame in the music industry. Climbing the stairs of success at such a young age, Rohan is playing at No.2 on the 'World Indie Music Charts' for his well-acclaimed song 'Victoria's Secret'. The song warns of the travails of fame and how it effects the person.
The 36-year-old well-known composer and the vocalist of Delhi-based Alt-Rock outfit 'Cyanide', Rohan had started to exhibit his musical abilities at an early age. Already a popular name in the Indian indie circles, the multifaceted Rohan is a singer-songwriter, composer, guitarist, vocal coach and an audio engineer, all rolled into one.
This young artist has already given us hit Rock bands— 'Cyanide', 'Siren' and 'By Chance'. Solomon started off 'Cyaide' as an amateur school band which later became Delhi's one of the popular music Bands. The journey of 'Cyanide' came to an end after ten long years and it eventually became inactive by 2014, after giving Sugarcoated in 2011. The 'Cyanide', however, turned out to be a milestone success in Solomon's musical career and introduced him to bands in the U.S. Upon moving to New York, Rohan established 'Siren' under which he gave us 'Voilet Skies' and later he manifested his Rock Band 'By Chance'. Under this band Solomon has released a trilogy of tracks—'Hard To Breathe', 'Time' and 'Blue Sky', which address rather grieve issues such as pollution and environmental degradation. All three songs were interestingly inspired by true events that made Rohan realised about the seriousness of the topics. From his appalling asthmatic attack in Mumbai to the bright blue sky of his childhood, all three songs ended up forming a kind of theme, which he felt needed to be shared with the world.
His knack for musical experiments; fusing entirely different formats and breaking musical barriers, gave us 'Keep Holding On,' for which he brought together people from 20 cities across nine countries. The song was a tribute to the medical warriors, who are saving humanity while risking their own lives in these tough times of corona pandemic. The song was virtually developed and all artists from the different corners of the world had sent audio clips from their home studios followed by video clips. Talking about this marvellous composition, Solomon said, "It felt huge to blend their voices with mine. This was important because musicians are not the only ones going through this, we all are."
Spending most of his time working on new materials, producing an album, and a couple of singles, Rohan always keeps himself busy and learns new things in the process. The singer and song-writer who started off his journey from an amateur school band, has now established himself internationally. His quest to learn and grow has taught himself two new music production software. Rohan Solomon's musics are a delight to ears. Standing out in this cut throat competition Rohan stands out with his unique compositions that have depth and emotions that come out best with his comforting and soothing music.