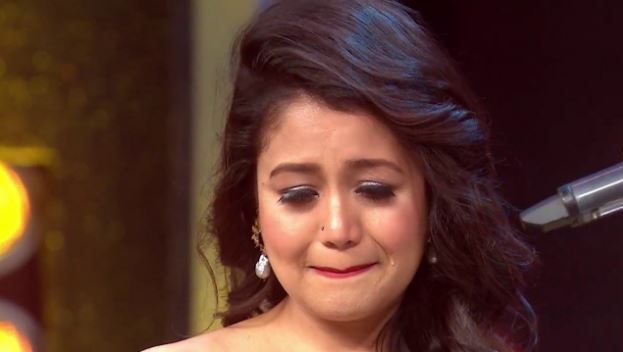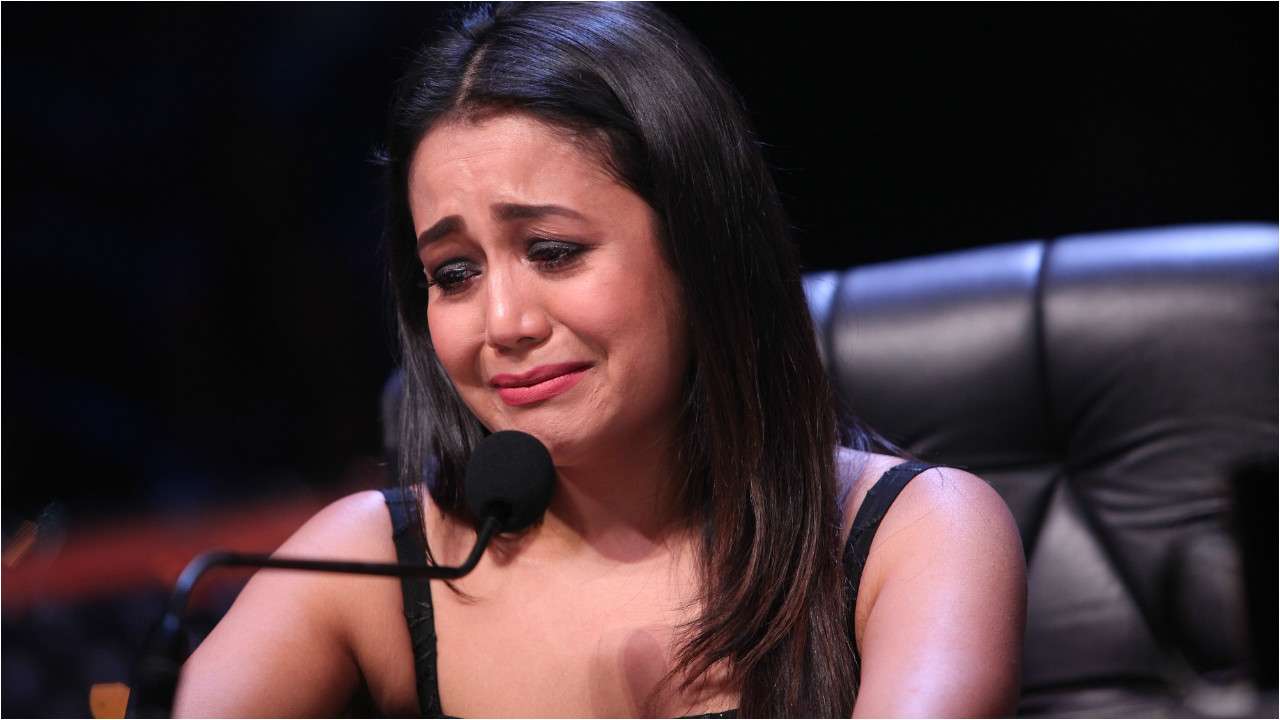 Depression is a mood disorder that causes a persistent feeling of sadness and loss of interest. It is a serious mental condition where a person can feel completely lost and so the only thing a person needs during this condition is enough respect and care.
Breakups and patch-ups not only play a very big part in our lives but also plays a vital role in celebrity's life as well. It would not be imprudent to admit that whenever we speak about celebrity breakups, it makes our heart wrench for we imagine their long-term togetherness in our minds and fall in love with them as a couple.
Well, we all know that one of the proven 'once' Humsafars, Neha Kakkar and Himansh Kohli's breakup news ripped us apart for the amount of love that we had showered on Nehansh. Since then the speculation is going on that what caused a split and how is she dealing with it.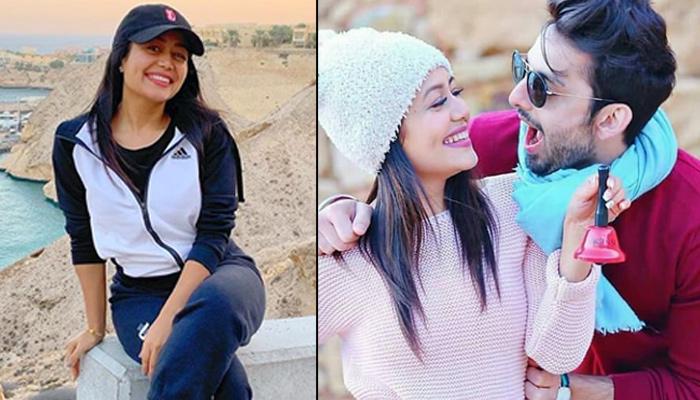 Unfortunately, the duo is no longer dating each other and have called off their relationship official on social media. The estranged couple has unfollowed each other on Instagram and Neha have deleted a large number of couple photos, while Himansh has retained most of them.
We all know that Neha is very spontaneous and transparent over any situation any day. After her split, she was seen living her life fully embracing the positive side of life.
But Neha Kakkar's Instagram stories are telling something very different. Recently, Neha took to her Instagram handles to share a post admitting that she is suffering from depression due to some people in her life.
And ever since, the Aankh Marey singer has taken to her Instagram stories to share her feelings with her fans. While we will get to the details later, a recent Instagram story posted by Neha suggests that the singer is suffering from depression, apparently due to her recent heartbreak. Her heartbreaking Instagram story could be read as, "Yes I am in depression. Thanks to all the negative people in the world. You're successful in giving me the worst days of my life. Congratulations, you're successful!"
Take a look below on the Instagram stories shared by Neha.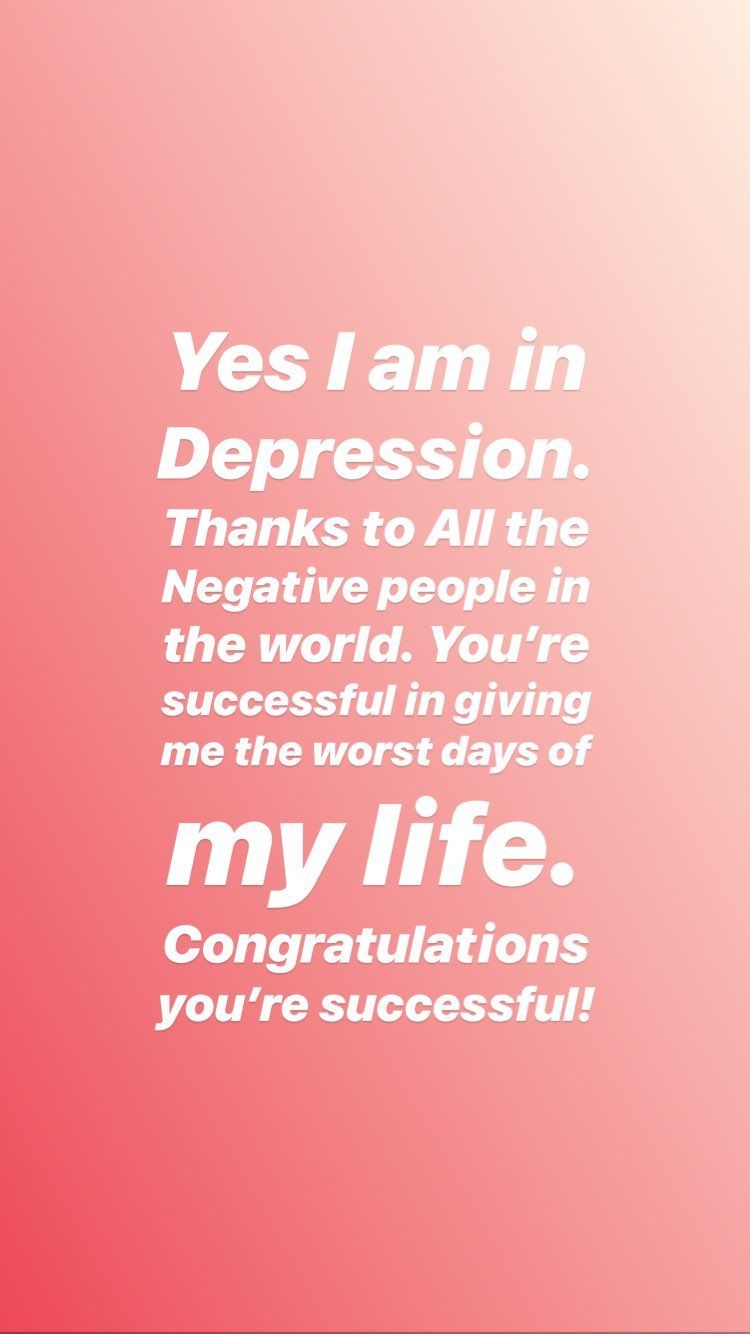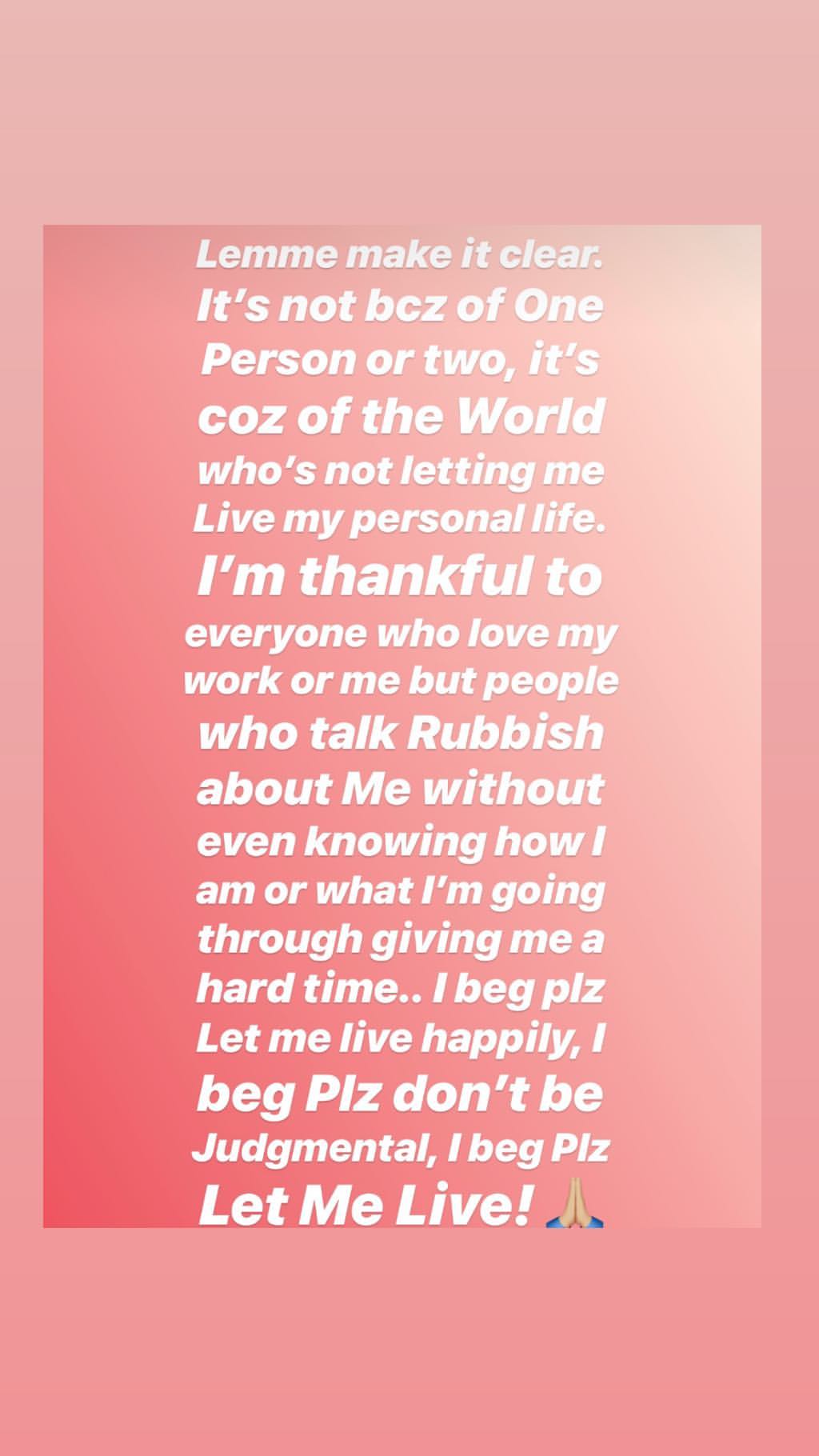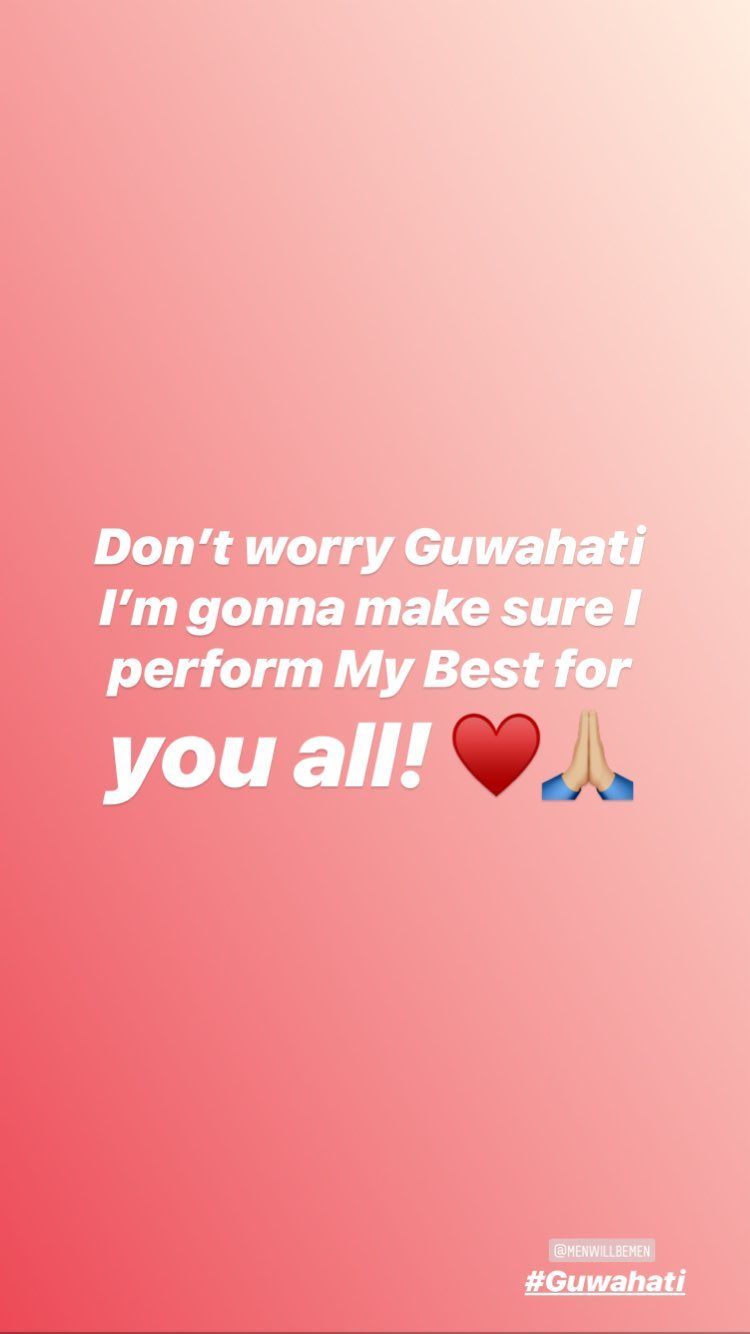 On December 12, 2018, late at the night, Neha shared a couple of cryptic Instagram stories which revealed her mindset. The same could be read as, "mujhe nahin pata tha iss duniya mein itne bure log bhi hain… Khair… sab kuch gawaa ke hosh mein ab aaye, toh kya kiya… i know i'm a celeb, i'm not supposed to write all this… but i'm a human being too… and aaj kuch zyada hi toot gayi, isliye couldn't control my feelings… maine apna sab kuch diya, aur badle mein mila…. Can't even share kya mila…"
Here is the glimpse of the Instagram stories shared by Neha previously.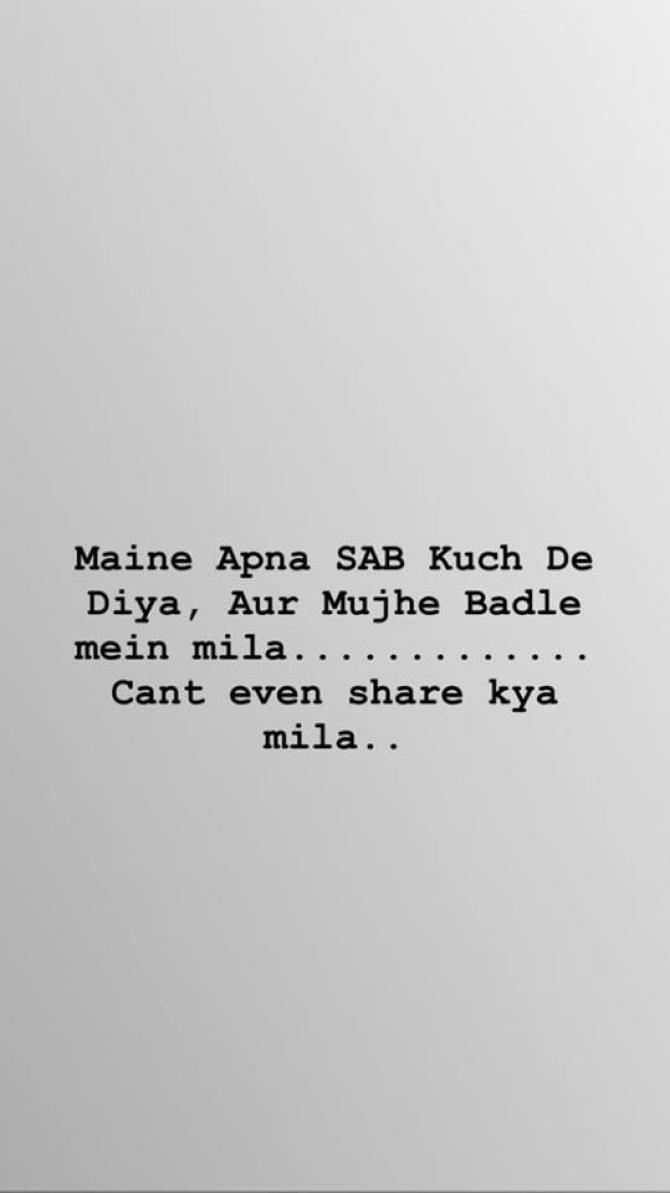 Her posts further stated, "I know everybody's gonna talk about it now.. People are gonna judge me.. Pata nahin log kya bolenge.. Some people are gonna say things which i haven't even done but koi nahin.. Mujhe aadat hogayi hai sab sunne ki… sab sehne ki… pata hai hum celebrities ke do chehre hote hain.. Ek personal, ek professional. Personal life jitni bhi kharab chal rahi ho, professional life mein you'll always see us smiling!"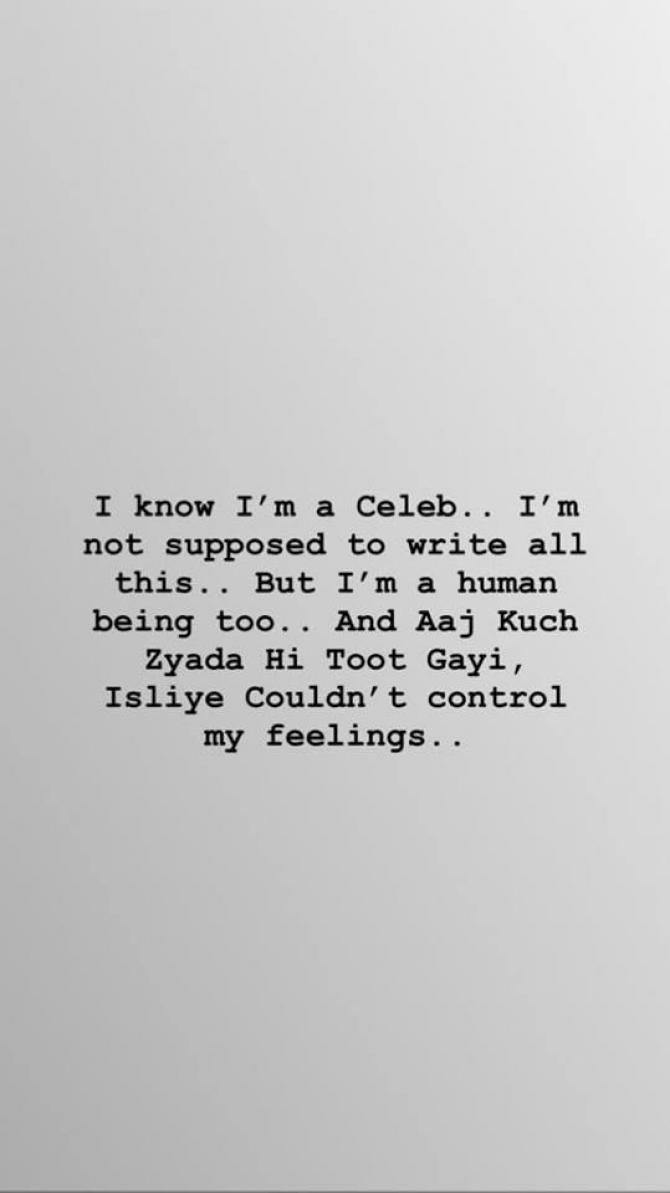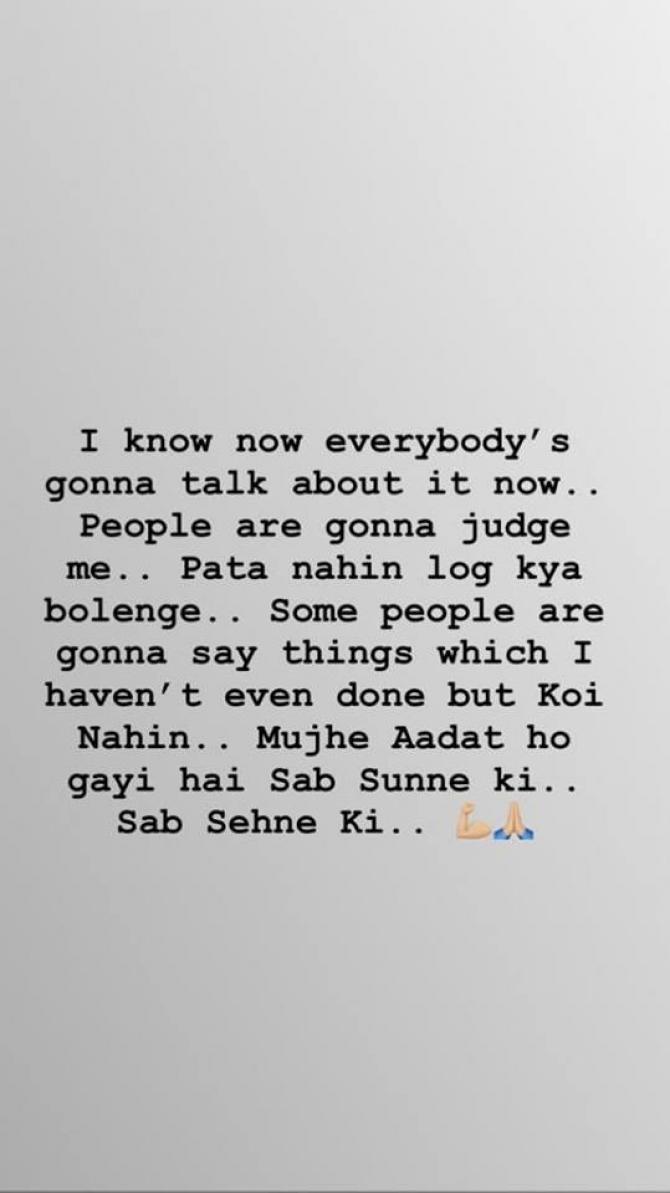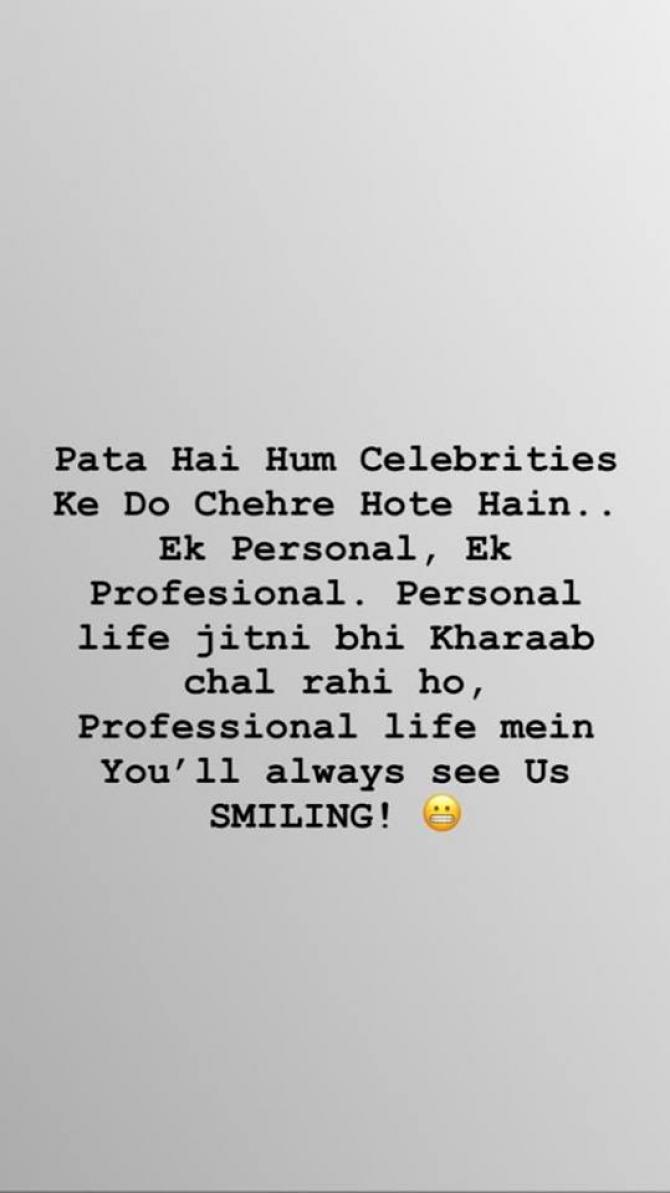 Looks like Neha is finding it difficult to keep up with the difficult life state she is in. Once contestant of Indian Idol, Neha was seen judging the show's tenth season last year (2018). As per the reports, the Nikle Current singer was so overwhelmed with her personal life that she broke down on the sets of the show. A source had revealed to the portal, "Currently, Neha is going through a rough phase in her personal life and yesterday while she was shooting for the show, she broke down when one of the contestants sang an emotional love song. She couldn't control her tears."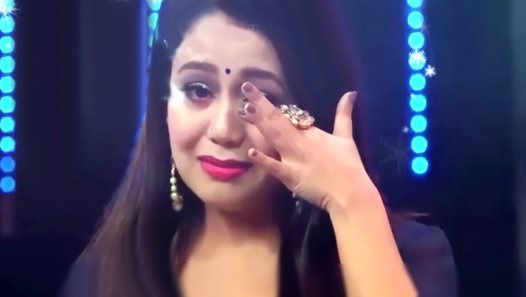 The source had further added, "In fact, since she arrived on the set; she wasn't feeling well. Usually, she is very chirpy and bubbly on the set; but things were not the same yesterday. The team had to take several re-takes to capture the perfect moment. Neha was a little confused about her emotions. Finally, she decided to take a break for a few minutes and then resumed shooting."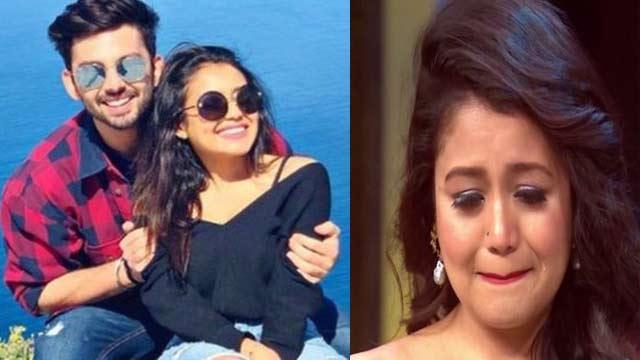 Another report by media publications suggested that when they tried to get in touch with Neha, the 30-year-old singer refused to entertain any questions pertaining to her once beau, Himansh and replied, "Which Himansh? I don't know any Himansh." When they further tried to talk to her about her relationship hitting a rough patch, Neha transparently said, "Leave me alone please!" Well, that suffices it all.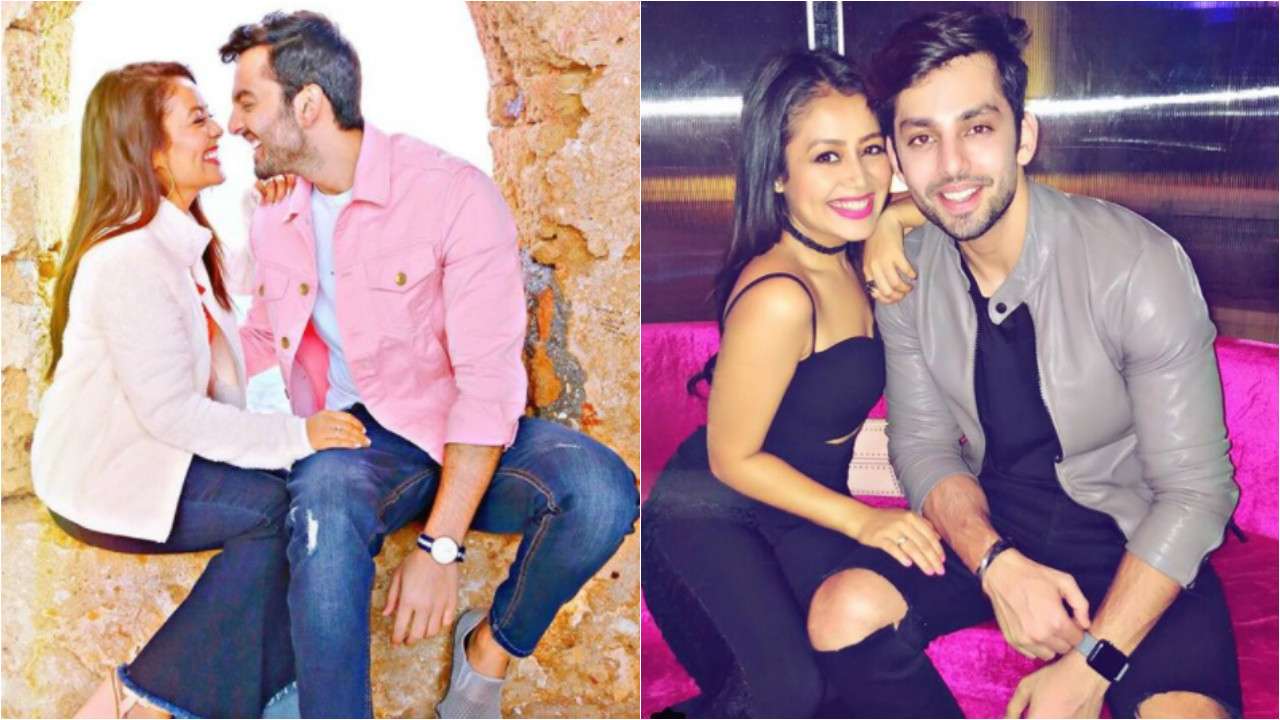 This is not the first time that the 'Oh Humsafar' co-star's relationship has hit the rock bottom. Known for always speaking her heart out with all her fans, on June 12, 2018, Neha took to Instagram and posted a picture wherein she had indicated a potential separation. A top the picture, she wrote, "I gave you my everything! Love, care, time, happiness, respect, skills, knowledge, positivity, I shared my people, my contacts, my fans even my hard-earned fame with you." It further stated, "And in return, you forgot everything in seconds which gave me a hard time, this made me cry many times when where I shouldn't have but now this is my reply to you. Good Bye!! God Bless!!" After a while, Neha had deleted the post.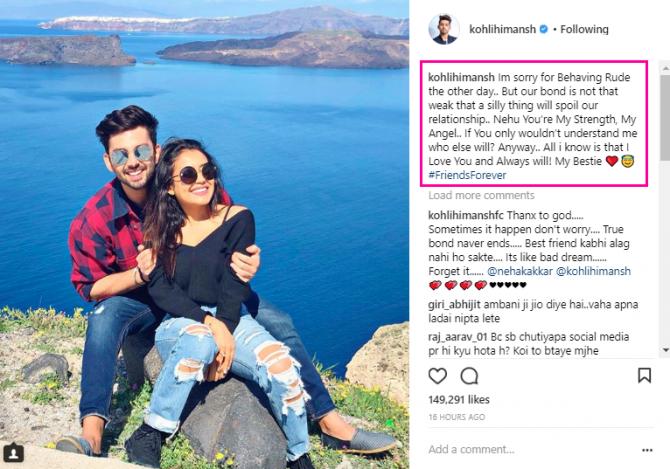 But soon enough, Neha's once He-Man, Himansh took to Instagram and openly apologized for his behavior. Sharing a picture of the duo, the Yaariyan star had written, "I'm sorry for behaving rudely the other day… but our bond is not that weak that a silly thing will spoil our relationship… Nehu you're my strength, my angel… if you only wouldn't understand me who else will? Anyway… all I know is that I love you and always will!" Neha quickly accepted her 'bestie', Himansh's apology and commented on his post, "I'm sorry, He-Man, I shouldn't have reacted this way but when you love someone so bad, you can't see them behaving rudely with you. Sorry, love you too." This was followed by multiple exchanges of social media between Neha and Himansh.
Well, Neha we hope that you get the strength to come out of the situation that is ailing you. We wish you embrace the love and happiness again. Stay strong !
What are your views on Neha's Kakkar post? Kindly hit your views below on the comment section box. Stay tuned for more Filmymantra updates.