News & Gossip
Does singer Abhijeet Bhattacharya need a Psychiatrist ' ?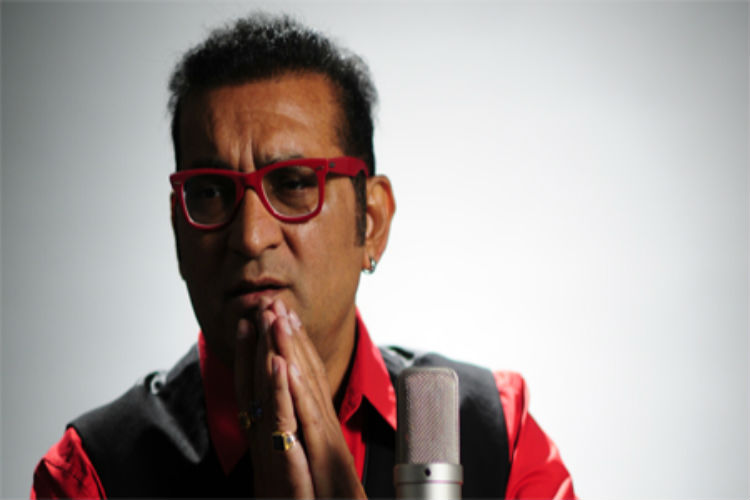 Once an established singer, now always a part of absurd controversies, singer Abhijeet Bhattacharya is constantly in news these days. After superstar Salman Khan was sentenced to 5 years for 2002 hit-and-run case, the singer's tweets supporting 'Dabangg' Khan didn't go down well with the twitteraties.
Abhijeet compared people sleeping on the pavement to stray dogs, not just standing by what he tweeted, there was no apology from the singer even after the chaos.
Mr. Bhattacharya started retweeting the tweets which were against veteran actor Rishi Kapoor. The weird reaction came when the 'Karz' actor openly criticized Abhijeet's insensitive tweets. Mr. Kapoor tweeted, even we're Salman supporters but not in such an insensitive way.
Not restricting himself to this, the out of job singer went on to abuse twitteraties by sending them personal messages on Twitter. An active member on Twitter was in shock to see this side of Abhijeet, just cuss words in the message.
Joshu Singh (name changed) sent us messages as proof to show how the singer lost his cool and abused his entire family. The singer went on and threatened this user who was against his insensitive tweets and questioned how poor people deserve to die like stray dogs.
This is what Abhijeet Bhattacharya has sent to Joshu Singh on Twitter. "Ask ur mom what's my number, she took me inside room n ur father waited outside. U were born with specs on, check ur DNA". "Does your mom want to su** my di** again…she is old…get ur sister".
Looking at past fights of Abhijeet wherein he said: 1)Atif Aslam shouldn't be allowed to sing in India, 2)Aamir Khan is narrow-minded because he's short heighted and 3)I would never again work with Shah Rukh Khan. We wonder what's wrong with the singer.
We met a famous psychiatrist in South Mumbai to understand what's happening with the singer, why suddenly this behaviour after a successful career. Following is what the psychiatrist said: "Once seen success and now no work, situation like this can make a person restless, short tempered and motor-mouth. It can also lead to suicidal tendencies".
It surely means we can expect a lot more antics coming from Mr. Bhattacharya!