News & Gossip
When Sidharth Malhotra was Star Struck by Amitabh Bachchan!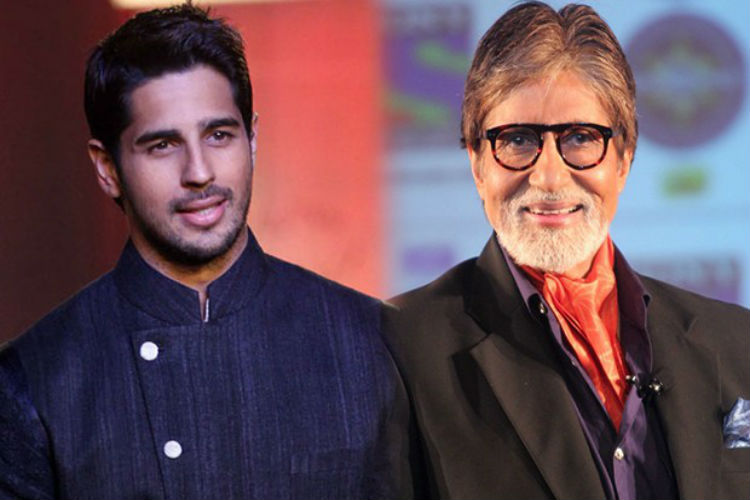 When you think of all the biggest superstars in the history of Bollywood, you would only be a madman to not shout out Amitabh Bachchan's name in the first two or three names you take. Big B has been the stalwart of the industry for more than 2 generations and that can be seen very clearly even in today's time. It is well known that Amitabh Bachchan shares a huge popularity base all over the world and yet everyday we come to know of many new fans of his. One such fan turns out is none other than Sidharth Malhotra. The actor met Big B recently and he recalled the entire incident and even a childhood memory in a recent interview.
Sidharth said, "When I was really young, I came to Bombay to see a shoot for the first time. It turned out to be the shooting of Bachchan saab's Akayla. I remember there was a yellow car on the set. During the break, a bunch of kids and I ran and towards him and Mr Bachchan was sweet enough to hand out autographs. I will remember it all my life. My shoelaces were untied. He looked down and said to me (in Big B's baritone) 'Tie your shoelaces'. I don't remember anything else about that day. I was eight years old or something…"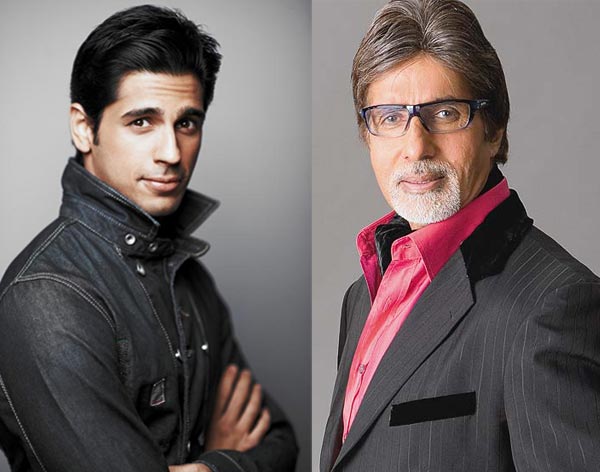 The actor feels bad that he doesn't have the autograph any more. "I lost it. Such a stupid child I was… I met him for dinner recently. I was amazed that he asked Karan (Johar) to organise all the young directors and actors. He said, 'I want to work more and I want to know how the new generations thinks.' It's amazing at 73 he has that passion and zest. He met all of us — Adi (Aditya Chopra), Anushka (Sharma), Alia (Bhatt) and other young actors and directors."
 "We had dinner at Karan's house and I behaved like a fan boy with Bachchan saab. I stood there and asked him about his earlier days like 'Sir, where did you have your first house? Who styled you in those days? How did you come about with X and Y film… He just smiled at me and was very nice and answered all my questions, " Sidharth added.
FInally, Sidharth Malhotra told us an interesting analogy he had drawn between Big B and SRK. "I didn't know he has spent two nights on this bench in Ballard Pier. I was surprised when he said that he didn't have a place to stay in the city, so he stayed there. I reminded him that even Shah Rukh Khan slept on Marine Drive when he came to Mumbai to be an actor and both actors who did that went on to become superstars. Now I am feeling bad that I have not done these things. Because like them, even I have come from outside this city to make a living as an actor. I want to learn from them."